Number of children in Japan tumbles to lowest in decades
By WANG XU | China Daily Global | Updated: 2021-05-06 09:21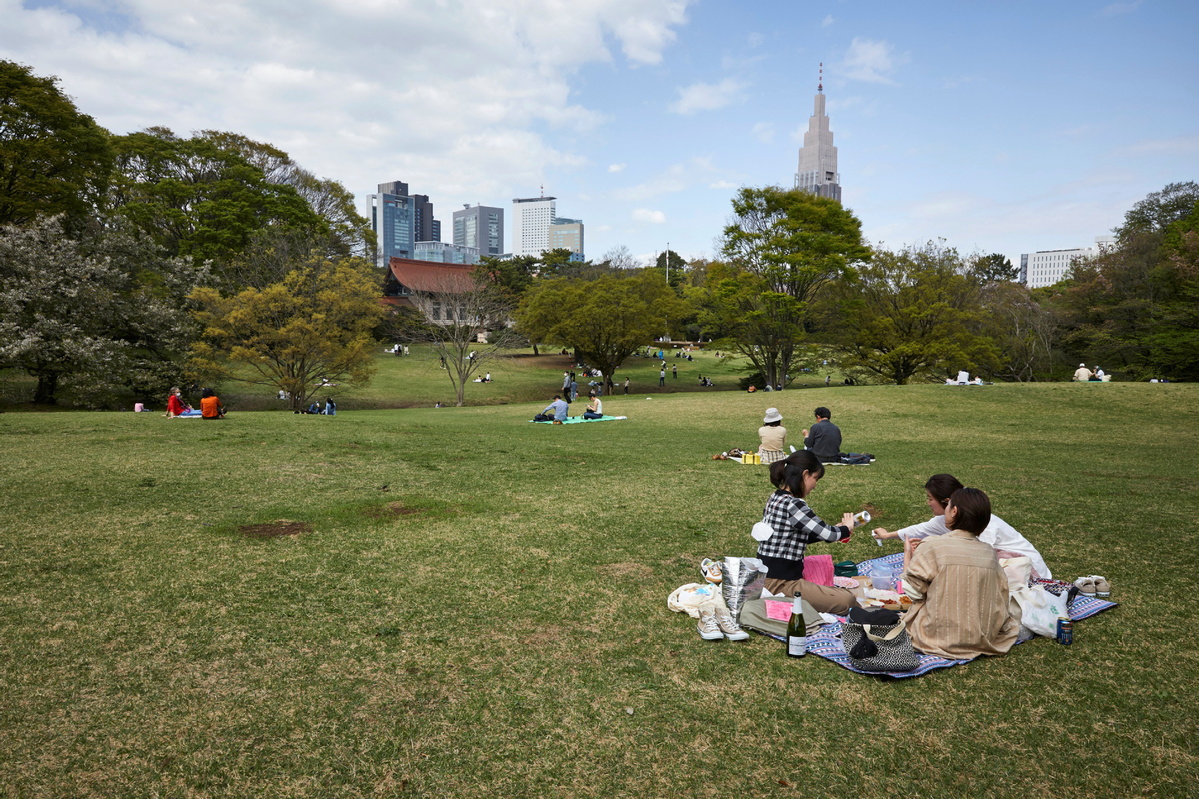 The number of children in Japan sank to its lowest level in 40 years as the country celebrates its Children's Day on Wednesday, highlighting an issue that needs to be dealt with given the nation's aging population.
Japan's Ministry of Internal Affairs and Communications said the number of children aged 14 or younger totaled 14.93 million as of April 1. There were 7.65 million boys and 7.28 million girls.
The number is some 190,000 fewer than a year before and is the lowest figure since comparable data in 1950 because of the baby boom.
Children in Japan now account for just 11.9 percent of the population, reaching a nadir after 47 straight years of decline.
The ratio also made Japan the worst among countries with a population of over 40 million. The figure for China stood at 18 percent in 2019 and 18.6 percent for the United States in 2018.
On Wednesday, long strands of fish flags hung from balconies, they were strung up in public spaces and also hoisted up in front of businesses in Japan to celebrate Children's Day, a festival known as the "Kodomo no Hi" in Japanese. The national festival that dates back hundreds of years and traces its origins to ancient China.
In Tokyo's landmark Tokyo Tower, a total of 333 colorful fish flags, or koi carp streamers, were set in front of its main gate because the tower is also 333 meters tall.
Kenji Ninomiya, who came to the tower with his parents, said his hope on Children's Day is the end of the COVID-19 pandemic. "I wish all people are immune to the virus because no person is safe until all are safe," said the 9-year-old boy.
Japan's Yomiuri Newspaper said the country is considering extending a coronavirus-induced state of emergency in Tokyo, Osaka, and other major urban areas as the Summer Olympics scheduled to begin on July 23 draws closer.
Meanwhile, according to a government report being released on Wednesday, the US birthrate fell 4 percent last year, the largest single-year decrease in nearly 50 years.
The pandemic no doubt contributed to last year's big decline, experts say. Anxiety about COVID-19 and its impact on the economy likely caused many couples to think that having a baby right then was a bad idea.
Agencies contributed to this story.