Chinese duo nominated for fingerprint solution
By WANG MINGJIE in London | China Daily Global | Updated: 2021-05-06 09:55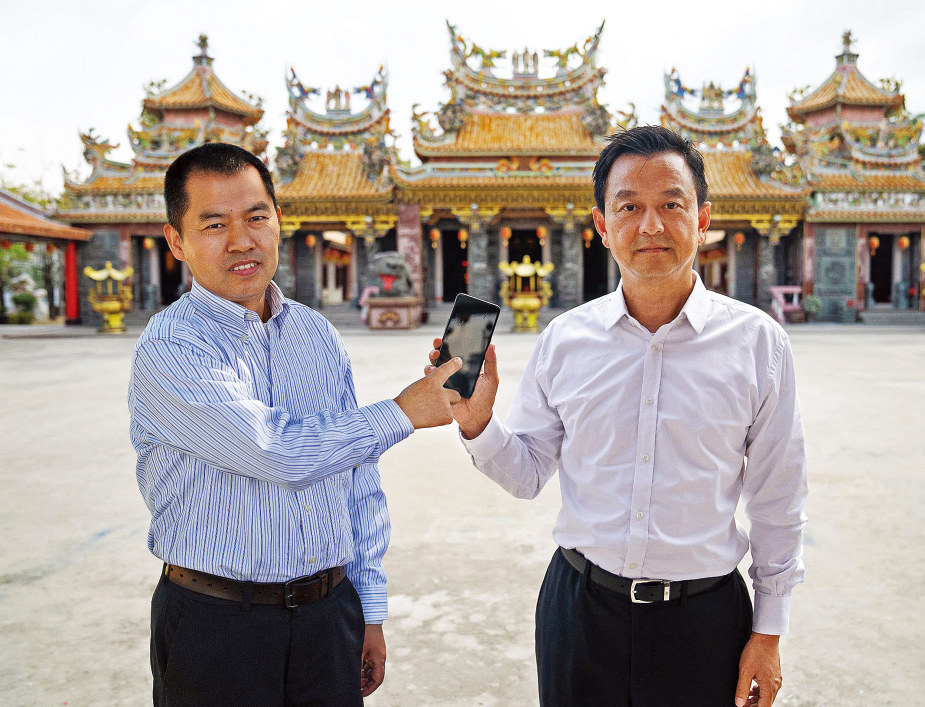 Technology hailed as 'industry-leading' contributes to security of smartphones
Two Chinese inventors have been announced as finalists in the European Inventor Award 2021, for their combined hardware and software for live fingerprint verification, according to the European Patent Office, or EPO.
He Yi and Pi Bo were nominated on Tuesday for developing the world's first fingerprint sensor that can check both a fingerprint's pattern and the presence of a heart rate and blood fl ow.
The technology protects against fake fingerprint copies, which can be used to unlawfully access smartphones or other devices.
The invention was developed for the Chinese multinational company Shenzhen Goodix Technology and is being used in more than 1 billion mobile phones worldwide.
The concept enables safer and more convenient access in a wide range of smartphone models and other devices from different manufacturers.
EPO President Antonio Campinos said: "Pi and He's technology delivered an industry-leading biometric solution. Their invention shows how innovation can help protect our privacy and security. For the inventors, protecting their intellectual property with patents helped facilitate cooperation, attract licensing partners, and helped their technology gain a foothold in multiple markets."
Most smartphones now have fingerprint scanners for the identity verification needed to unlock the device, make payments, and conduct other mobile operations.
However, conventional fingerprint sensors are vulnerable to attacks using two-dimensional fingerprints or three-dimensional fakes made from substances including silicone.
The need for a solution originated in 2013 when Goodix expanded into the fingerprint sensor sector and Pi and He were chosen to lead the company's live authentication R&D department.
The duo quickly saw early scanners could be fooled.
"We thought it wasn't good enough, so we started building something new," He recalled.
Drawing on their combined expertise, Pi, a technologist with extensive electrical sensing knowledge, and He, a former optoelectronics professor who had worked in fibreoptics and on optical devices, decided to overhaul the process.
They filed a patent application for their integrated sensor technology in 2014, via Goodix, and were granted a European patent in 2018.
The European Inventor Award was set up by the EPO in 2006 to honor individuals and teams whose pioneering inventions provide answers to some of the biggest challenges of our times.
The duo's nomination marks the third time Chinese inventors have become finalists in the "non-EPO countries" category.
In 2015, the late Chinese scientist Zhou Jian and Australian Ian Frazer won for inventing the first vaccine for preventing cervical cancer.
In 2009, Zhou Yiqing and his team at the Institute of Microbiology and Epidemiology in Beijing become the first Chinese medical team to win for inventing coartem, which is used to treat the symptoms of malaria.
The winners of the 2021 edition of the EPO's annual innovation prize will be announced on June 17, at a digital event for a global audience.