Businesses weigh in on Texas voting bills
By MAY ZHOU in Houston | China Daily Global | Updated: 2021-05-06 10:38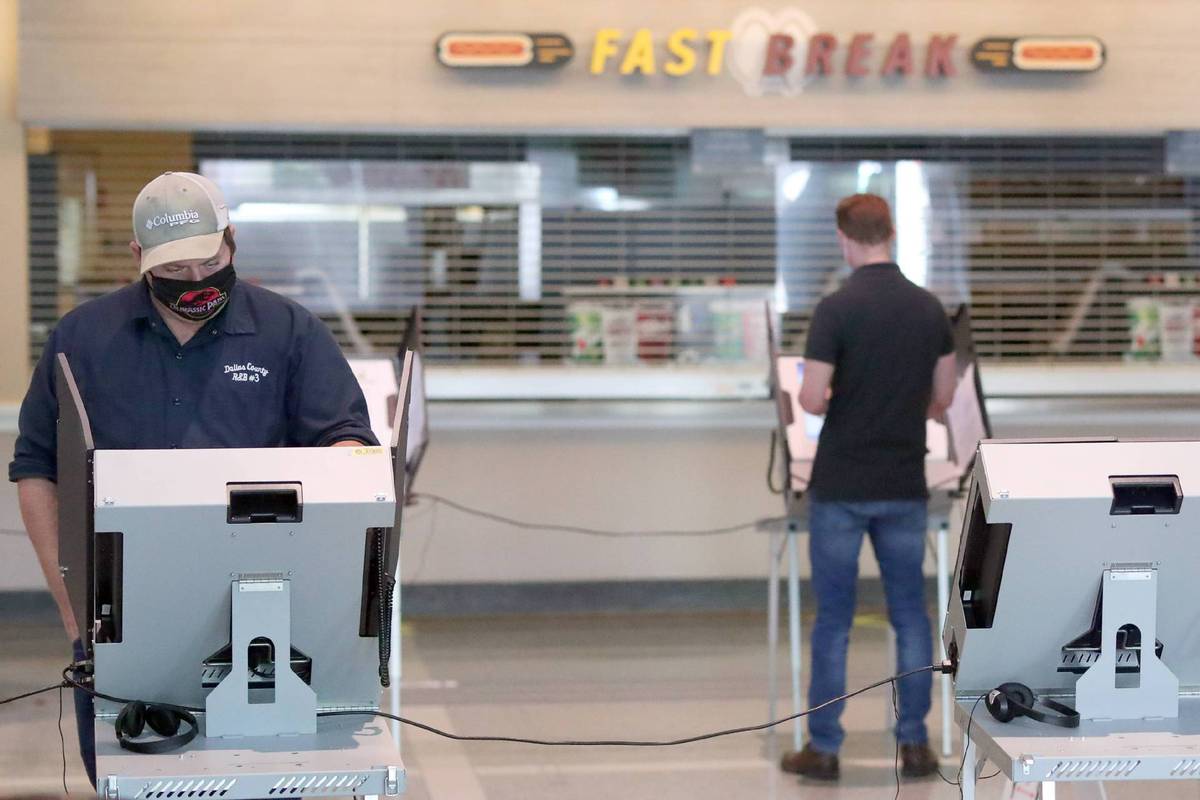 In the name of making elections more secure, the move by the Texas Republican-controlled legislature to put more restrictions on voting rules has attracted attention and generated opposition from some major corporations across the country.
About 50 companies and business organizations – including Microsoft, Etsy, American Airlines, HP, Patagonia – signed a letter under a newly formed group Fair Elections Texas to oppose "any changes that would restrict eligible voters' access to the ballot" in Texas.
Texas House Bill 6 and Senate Bill 7 are proposing to change voting access. The bills would prevent county election officials from keeping polling places open late to give voters like shift workers more time to vote, place more restrictions on people who provided assistance, allow poll watchers to record video or take photos of people voting, ban drive-thru voting, make it a state jail felony for local election officials to distribute unsolicited applications to vote by mail, and require voters prove they can't make it to the polls before they can get mail-in ballots.
The letter signed by the companies didn't specifically mention the names of the bills. It stated that "we believe that Texas elections should be convenient, transparent, and secure.''
"We believe the right to vote is sacred. When more people participate in our democratic process, we will all prosper.
"We stand together, as a nonpartisan coalition, calling on all elected leaders in Texas to support reforms that make democracy more accessible and oppose any changes that would restrict eligible voters' access to the ballot."
The letter also urges "business and civic leaders to join us as we call upon lawmakers to uphold our ever-elusive core democratic principle: equality."
In Texas, Fort Worth-based American Airlines targeted SB 7 and Austin-based Dell Technologies specifically named HB 6 while declaring their oppositions.
Texas Lieutenant Governor Dan Patrick angrily targeted American Airlines during a press conference and called those raising concerns about alleged voter suppression a "nest of liars."
"Texans are fed up with corporations that don't share our values trying to dictate public policy," Patrick said in a statement responding to American Airlines' opposition to SB 7.
Houston business leaders have been divided on what position and action to take regarding the bills. The leadership of Greater Houston Partnership (GHP) – the largest chamber of commerce in Texas – has decided not to issue any statement regarding the bills despite pushes from some of its members.
Instead, 175 Houston business leaders – including 10 members of GHP - sent out a letter opposing HB 6 on Tuesday to Texas house speaker Dade Phelan and the Texas Legislature.
"There has been significant discussion of the evidence of voter suppression in the two omnibus voting rights bills, HB6 and SB7, in addition to dozens of smaller bills with similar aims," the letter read.
"Our concerns include, in part, provisions that would reallocate polling machines away from Houston's urban core; limit extended voting hours and drive-through voting options that were used more heavily by black and brown voters in 2020; remove constraints on partisan poll watchers with a history of voter intimidation practices; threaten naturalized citizens with erroneous removal from the voter rolls or increased burdens to become registered; make it harder for anyone with a disability to get the assistance they need to vote; and increasing the onerous and unnecessary threat of criminal penalties and jail time for poll workers, election officials, voter assistants, and voters," the letter continued.
The letter also said that "voter suppression is a stain on our reputation that could cost our region millions of dollars".
Both bills have also faced intense pushback from local officials, Democrats, civil rights groups and advocates for people with disabilities.