Red Cross steps up first aid training
By WANG XIAOYU | China Daily | Updated: 2021-05-07 08:54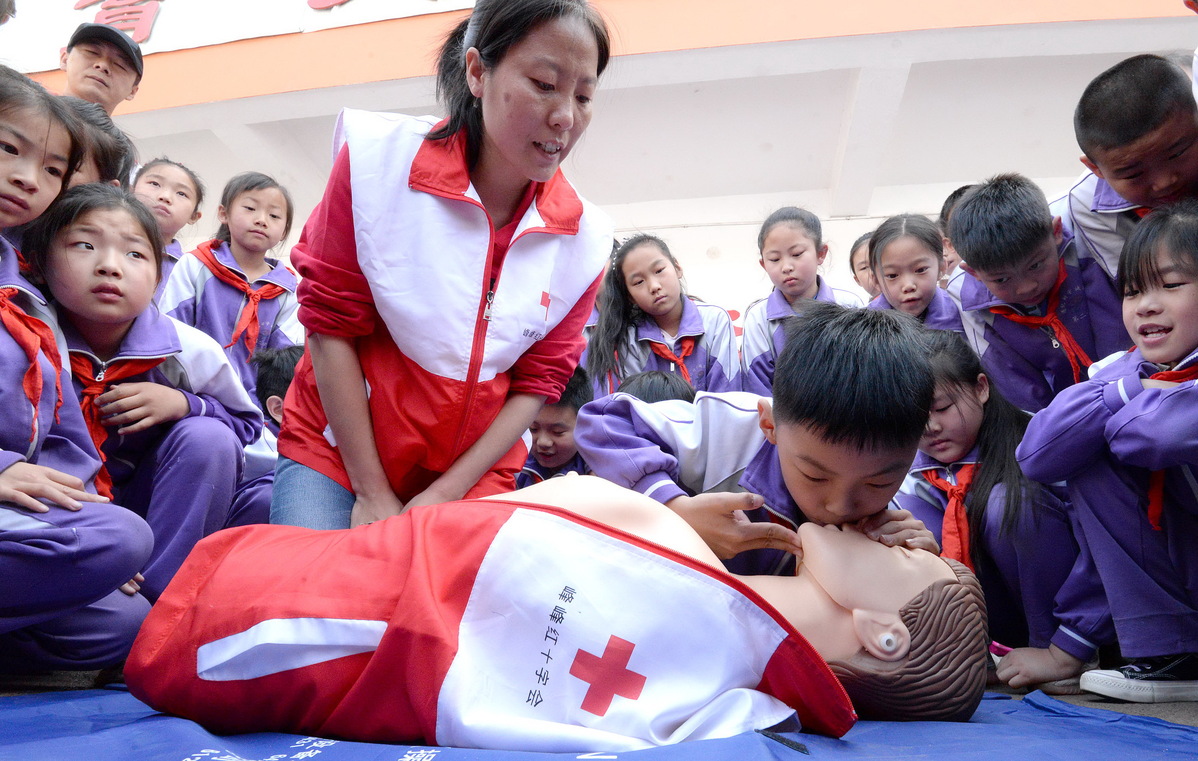 With wider dissemination of automated external defibrillators at public venues in China, Red Cross officials on Thursday have called for stepping up AED and first-aid training to ensure they can be used effectively when a medical emergency arises.
Sun Shuopeng, vice-president of the Red Cross Society of China, said public awareness of using AEDs to save the life of someone having a heart attack is growing steadily, and the society is cooperating with government departments to set up more AEDs in public places.
"But equipment cannot replace a human helping hand. Not only do we need medical emergency devices like AEDs, but also more first responders capable of using them," he said during a news conference held ahead of the 74th World Red Cross Day, which falls on Sunday.
He said the society is now promoting all-in-one equipment that combines an AED with a first aid kit that can display tutorial videos.
"Meanwhile, we must ensure that staff at public venues that are equipped with such devices have received relevant training beforehand," he added.
Targeted training programs will be rolled out this year, focusing on people at high school and college, as well as staff in the public transport and tourism sectors, Sun said.
Zhao Jianzhong, director of the Chinese Red Cross National Training Center, said the society will step up AED and first aid training among physical education teachers, head teachers and doctors on campus. Meanwhile, it is also pushing for making such training a compulsory module for high school students, he added.
Sun, the vice-president, added that the society is drafting training materials that include both the use of AED and the more traditional method of CPR, so that when an AED is not immediately available, CPR can also be delivered, he added.
Official data show that more than 540,000 cases of sudden cardiac death occur in China each year. Sun said a number of these deaths can be prevented with timely and appropriate use of AEDs.
The society and its local Red Cross chapters have helped install about 11,000 AED devices across the country, and preliminary research shows that about half of the cases involving the use of a nearby AED have succeeded in saving lives, according to Sun.
Lyu Chuanzhu, a senior official at Hainan Medical University, said in an article published last year that many AED devices are highly automated and easy to use, and with proper training most people can operate the equipment correctly and effectively.