UK raises stakes in fishing row with France
By JONATHAN POWELL in London | CHINA DAILY | Updated: 2021-05-08 07:20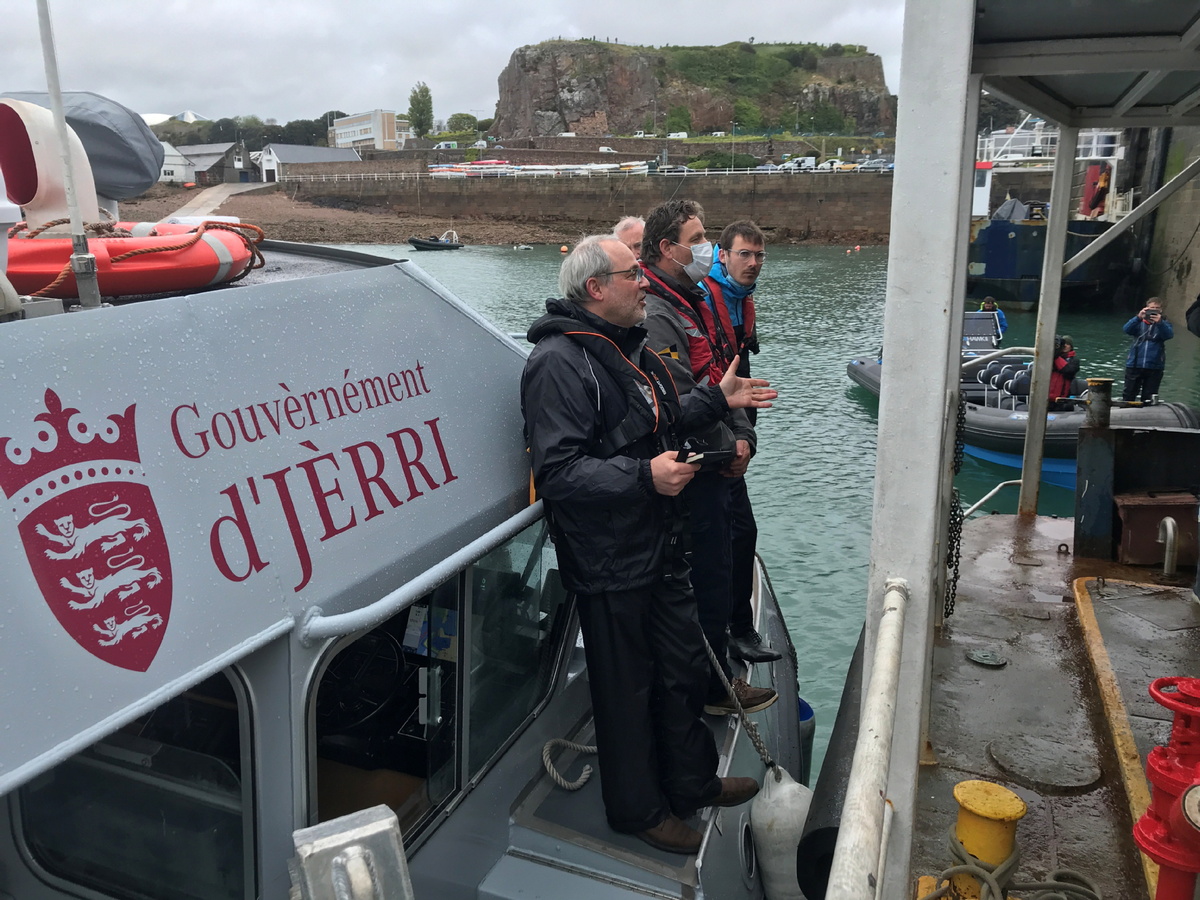 British Prime Minister Boris Johnson underlined his "unwavering support" for the English Channel island of Jersey and ordered Royal Navy vessels to patrol the waters off the island, amid an escalating dispute with France over post-Brexit fishing arrangements.
French fishing vessels arrived in the Jersey port of St Helier on Thursday to protest over lack of access to British fishing grounds, with French trawler crews angry at restrictions issued by the island under a system launched late last month, British and French media reported.
French authorities also confirmed that they would send a military vessel arriving "imminently" to carry out a "patrol mission", according to a Sky News report, which also suggested a second boat was en route.
The BBC said about 70 French fishing boats had made the journey across to the island.
Fisherman Camille Lecureuil, from the port of Carteret on the French coast opposite Jersey, told Agence France-Presse on Thursday afternoon that the protesters would block a cargo vessel due to leave the port, but that they planned to return to France.
"Everyone seems to have decided to stop it from leaving. Fishing boats are moving into position at the entrance of the port," he said from onboard his vessel.
"It's a peaceful movement, there's no need for things to get out of hand. We even have support from Jersey. Three fishing boats from the island have come to support us."
There is support among some Jersey fishers for the protest, reported The Guardian. It quoted Chris Le Masurier, the owner of the Jersey Oyster Company, who said conditions placed on French fishers were "insulting and discriminatory".
A spokesperson for Johnson said the prime minister held phone conversations with Jersey's chief minister and external relations minister on Wednesday evening that "stressed the urgent need for a de-escalation in tensions and for dialogue between Jersey and France on fishing access".
Previously, France had threatened to cut off its power supply to the Channel island over the dispute. French Maritime Minister Annick Girardin warned that Paris was ready to take "retaliatory measures".
Jersey authorities have requested that French ships be equipped with monitoring devices and meet other criteria to obtain licenses for the number of days they can operate in shared waters, reported the Financial Times.
The European Union warned in a statement that applying such conditions without prior warning breaches the EU-UK trade deal agreed last year.