Anti-Asian American hate crimes see 'historic surge' despite public campaign
chinadaily.com.cn | Updated: 2021-05-08 11:18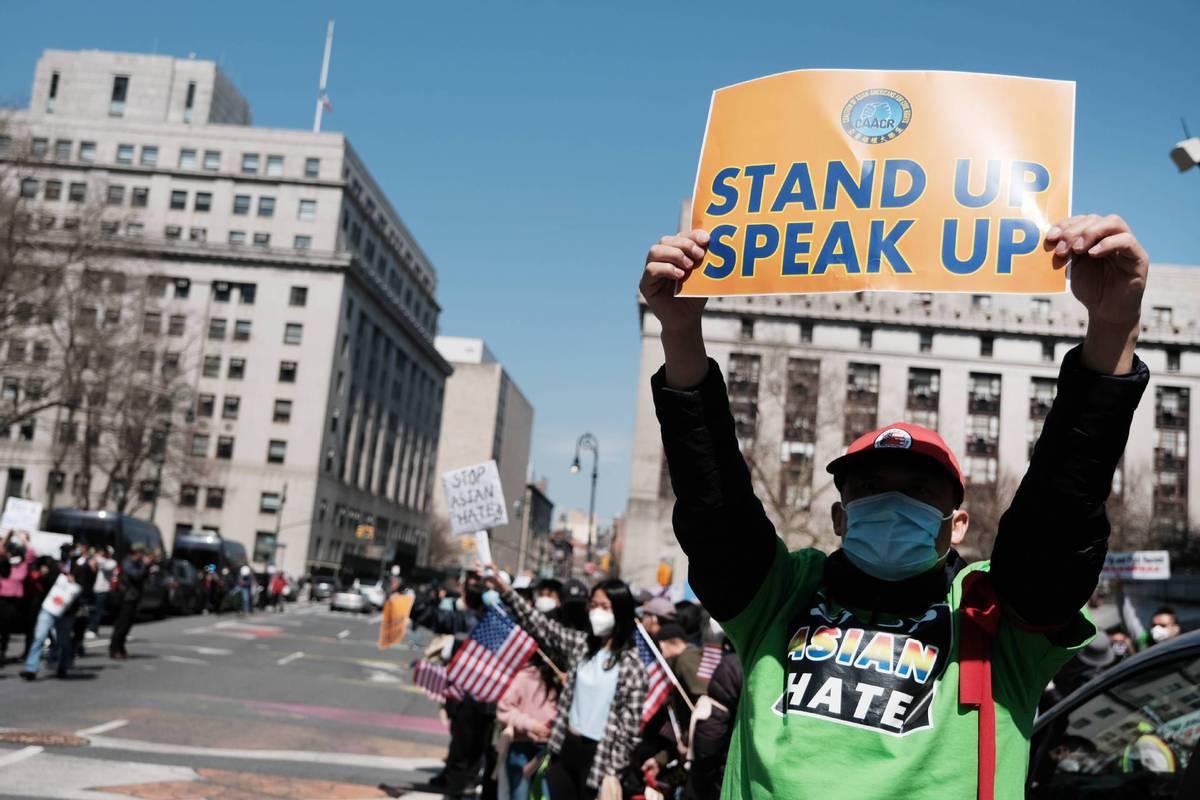 The violent crimes against Asian Americans have increased despite the public attention in the US and political actions, USA Today newspaper reported on May 7, 2021.
The number of anti-Asian hate crime reports to police in the first quarter of 2021 in 16 major cities and jurisdictions increased by more than 164 percent compared to that in 2020, and more than 6,600 hate incidents happened after the pandemic began in the US.
There was a 146 percent increase in anti-Asian hate crime reports in 2020, with an uptick first being reported in March 2020 as COVID-19 began spreading including President Donald Trump blaming China for the pandemic. "This is a historic surge and it requires immediate action by civic leaders, educators and policymakers and law enforcement particularly in the area of outreach," said Levin, who has tracked hate incidents for nearly 30 years.
"It's not going to be likely to decrease any time soon unless we are very vigilant about it," said Van Tran, an associate professor of sociology who studies the experience of Asian Americans at the Graduate Center at the City University of New York.
US President Joe Biden signed an executive action condemning racism and intolerance against Asian Americans, however, "there's still a subculture that is vulnerable to either a shallow level of prejudice or a very deep level of prejudice," said Brian Levin, author of the CSUSB report and a professor of criminal justice.
The new data comes after several high-profile attacks, following a series of brutal crimes against Asians and Asian Americans, including the fatal shootings in March of eight people in Atlanta that left six women of Asian descent dead.