Blast near Afghan school in Kabul kills 25, injures 52
Updated: 2021-05-08 22:20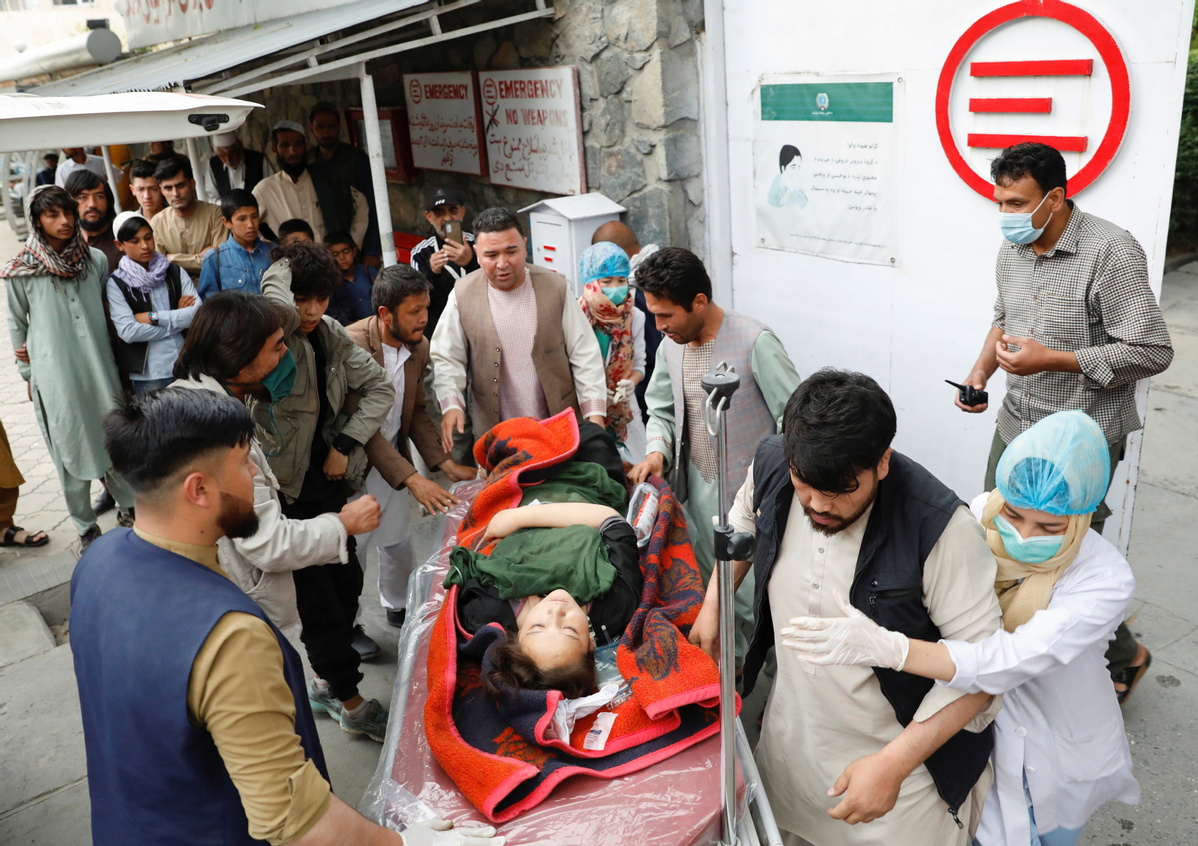 KABUL - An explosion near a school in the Afghan capital Kabul on Saturday killed at least 25 people and wounded dozens more, the interior ministry said.
Ministry spokesman Tariq Arian said at least 52 people, most of them students, were injured in the blast.
He did not specify the cause or the target of the explosion.
Ghulam Dastagir Nazari, spokesman for the health ministry, said 46 people had been taken to hospitals so far.
No group has claimed responsibility for Saturday's blast.
Agencies