25 killed, 52 wounded in Kabul explosions: official
Xinhua | Updated: 2021-05-09 07:55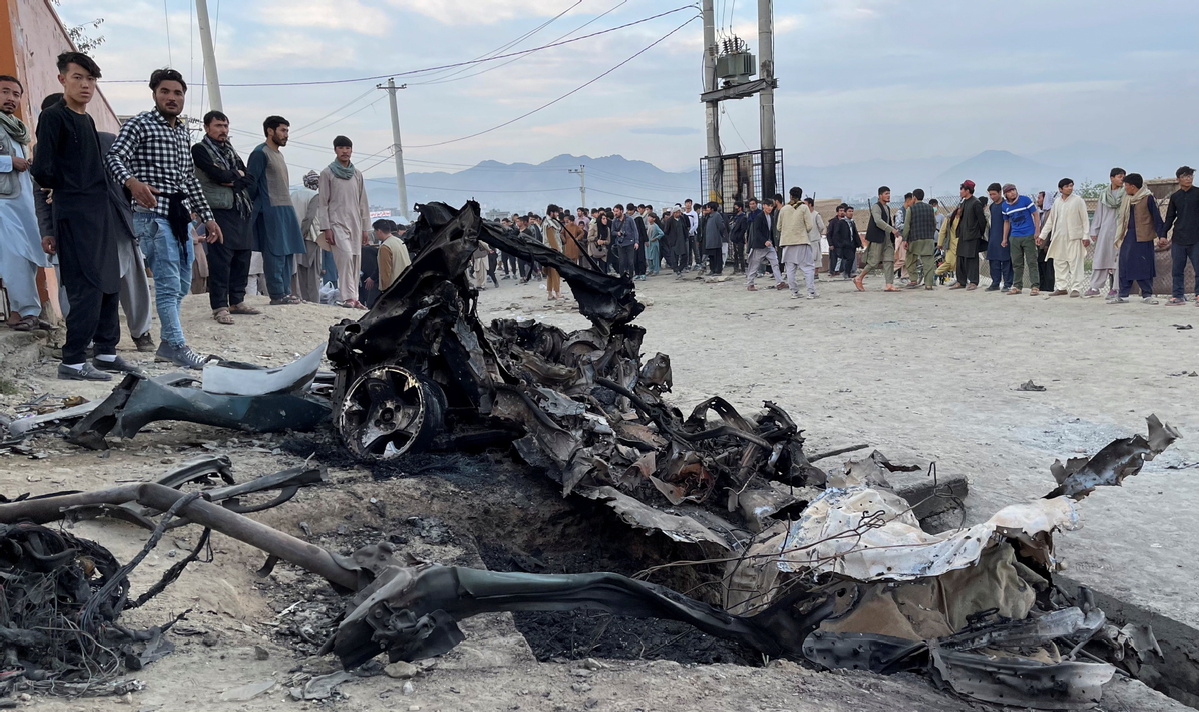 KABUL - At least 25 people were killed and 52 wounded after three consecutive explosions rocked outside a school in western part of Kabul, capital of Afghanistan on Saturday, the capital police confirmed.
"The latest figures found 25 martyred and 52 wounded were transported from today's incident and the toll and number of wounded may change," Basir Mujahed from capital police told reporters via a text message.
The incident occurred in front of Sayyed-ul-Shuhada High School in Etifaq township, Police District 13 roughly at 4:30 p.m. local time.
The initial information said the blasts were caused by Improvised Explosive Devices (IEDs) placed by terrorists.
Among the affected people were several parents and students as well as passing-by people.
No group has claimed responsibility for the attack yet.
Over the past years, the capital city with a population of nearly 5 million has been hit by a series of terror attacks by Taliban insurgents and militants of the Islamic State (IS).