Trams keep Dalian on right track
By ZHANG XIAOMIN in Dalian, Liaoning | China Daily Global | Updated: 2021-05-11 07:54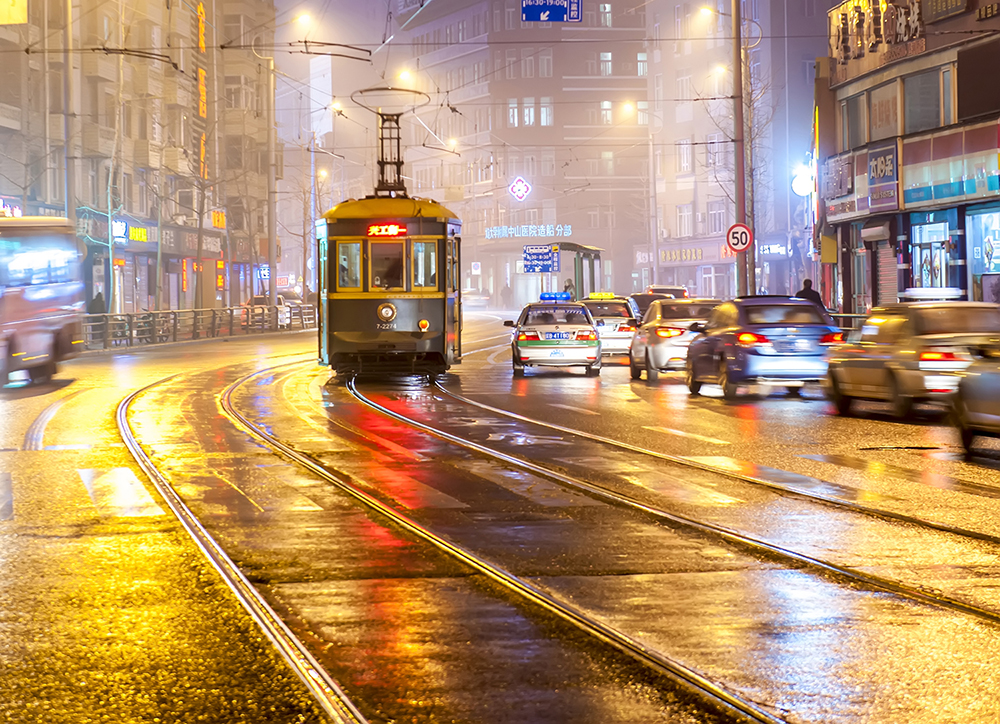 Vehicles play important cultural role in city
The first tram of the day sounds its bell at 4:10 am in Dalian, Liaoning province, where the vehicles have been operating for nearly 112 years.
More than 19 hours later, at 11:50 pm, the streets of the northeastern port city fall silent as the last tram run is completed.
Jiang Ye, director of the Dalian Museum, who also researches industrial heritage, said, "For Dalian, trams are no longer just a means of transportation, they are also part of the city's diverse culture and development history."
Sixteen tramcars manufactured in the 1930s are still operating on one route in the city.
"They are like living sculptures and have witnessed many changes in Dalian during the past 100 years," Jiang said.
During the five-day May Day holiday, many tourists visited Dalian to take the trams and gain a sense of their history.
A group of enthusiasts said in a social media post, "When the setting sun shines on a tram as it makes its way slowly along the tracks surrounded by skyscrapers and heavy traffic, it is as if people are taking a journey through the past and present."
Dalian and Hong Kong are the only two Chinese cities where trams have operated for more than a century.
Generations of workers at the tram branch of the Dalian Passenger Transport Group Co have maintained and upgraded the city's tram system.
In addition to 16 old tramcars, the city boasts a total of 55 manufactured in 1983 and 2000, running on two lines with a total length of 25 kilometers.
They share the same power supply system and tracks, but the new cars are less noisy, more energy efficient and have different transmission systems and wheels than the older models.
Cui Baojun, a tram depot maintenance department group leader, said: "The 16 old cars were mainstream models used worldwide in the 1930s. They are our treasures."