Tension between Israel, Gaza militants threatens to further escalate as death toll mounts
Xinhua | Updated: 2021-05-12 08:23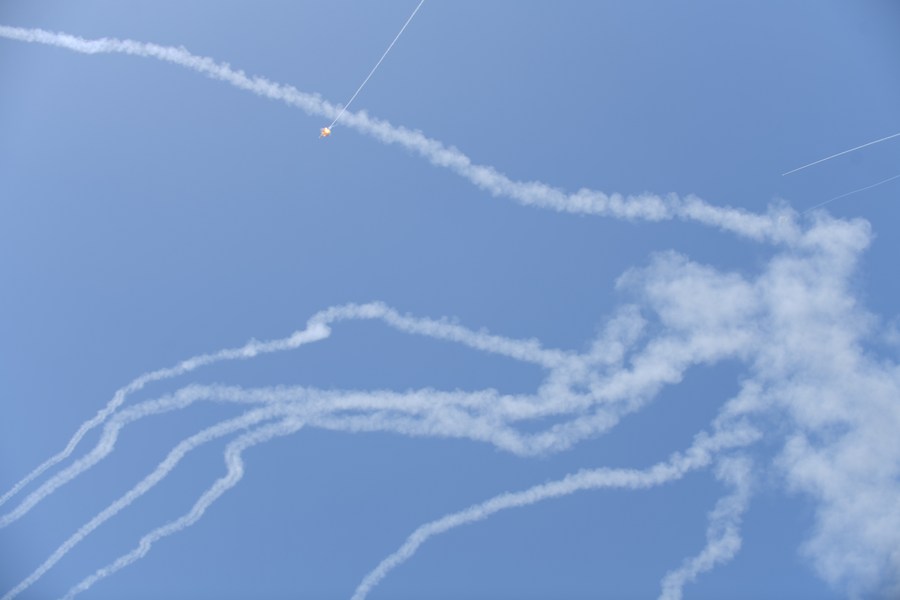 Israel and Palestinian militant groups in Gaza threaten to further escalate the violence as the casualties on both sides keep rising.
GAZA -- The tit-for-tat trade of fire between militant groups in the Gaza Strip and Israel has been mounting on Tuesday, leaving 28 Palestinians and three Israelis killed and dozens of others wounded from both sides.
Palestinian militant groups, including the armed wing of the Islamic Resistance Movement (Hamas) and the Palestinian Islamic Jihad (PIJ), fired hundreds of rockets from the besieged coastal enclave at Israeli towns and cities in southern and central Israel.
In response, Israeli fighter jets and drones bombed military posts and facilities belonging to Hamas and the Islamic Jihad militants. The fighter jets also destroyed apartments and high-rise buildings that belong to the two groups in the Gaza Strip.