Measures aim to curb children's myopia rate
By ZOU SHUO | China Daily | Updated: 2021-05-12 08:49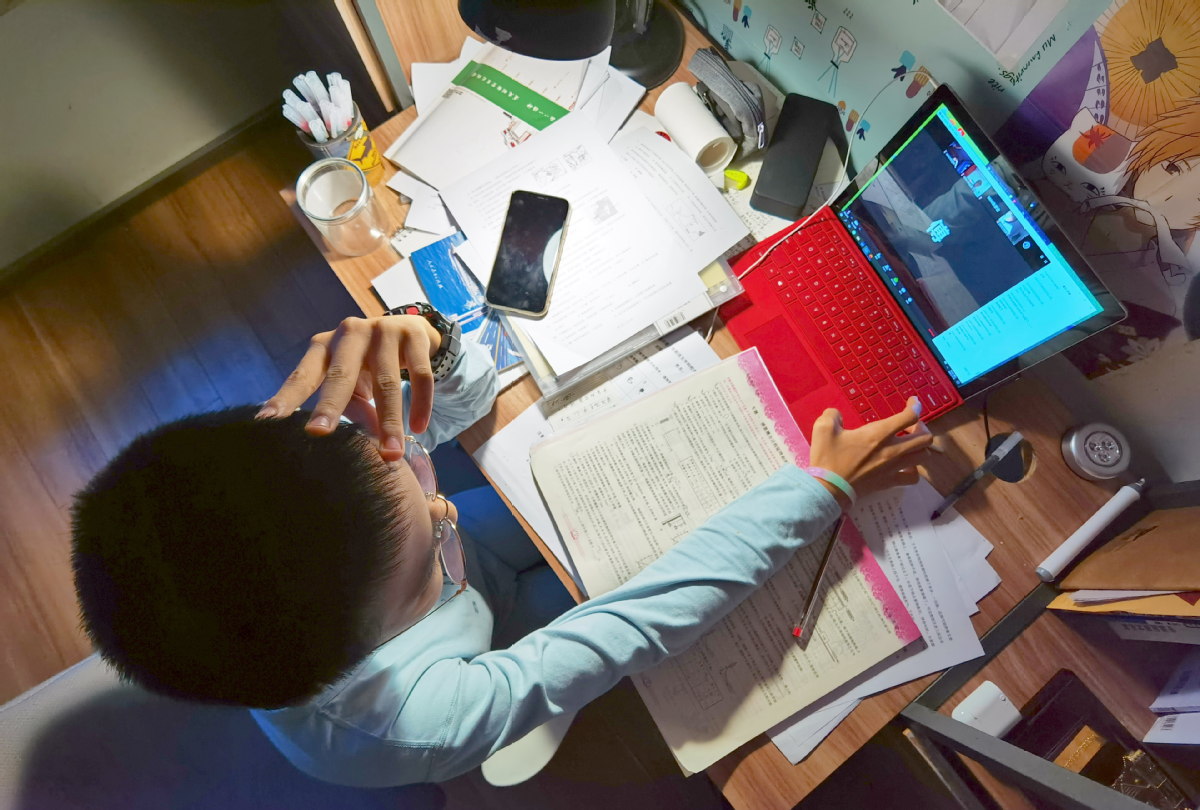 China will continue to take comprehensive measures to curb the rate of shortsightedness among schoolchildren, a new guideline said on Tuesday.
The percentage of primary school students with myopia should be capped below 38 percent by 2030, with less than 60 percent of middle school and 70 percent of high school students nearsighted, according to the Ministry of Education.
Wang Dengfeng, head of the ministry's department of physical, health and arts education, said the myopia rate of students saw a slight increase last year as students took online courses and significantly reduced the amount of physical exercise due to the COVID-19 epidemic.
In 2018, the myopia rate among schoolchildren stood at 53.6 percent, and fell to 50.2 percent in 2019, Wang said. Although the 2020 rate increased compared with 2019, it was still lower than 2018, showing that the measures taken were effective, he said.
The new guideline asked schools to reduce the academic burden of students, increase the time of physical exercise to make sure students can have two hours of daily exercise, improve the lighting of classrooms and make sure the school desks could adjust to students' height.
Cell phones should be banned in classrooms, and schools should limit the time of digital teaching and only assign written homework, the guideline said.
Parents should also not push students to attend too many after-school tutoring courses, it said, adding that the prevention and control of myopia will be used to evaluate local government performance.
The ministry also issued myopia prevention and control guidance for preschool, primary and secondary school students.
Children less than 3 years old should not use any digital devices, and those between 3 and 6 should also avoid using such devices, the guidance said.
Schools should be prudent in conducting digital teaching for primary school students and parents should reduce the amount of tutoring courses, especially online tutoring courses, it said.
With more academic burdens, secondary school students should also achieve balance between academic learning and leisure and exercise, it added.
Lyu Fan, director of the national eye disease clinical medical research center, said parents should pay attention to children's eye health at an early age, as myopia, although preventable, is also irreversible.
Parents and teachers should guide their children to keep proper posture during reading, take regular breaks during study, engage in more outdoor activities and control the time spent on electronic devices, she said.