Britain's EU citizens face legal concerns
By JULIAN SHEA in London | China Daily Global | Updated: 2021-05-12 09:19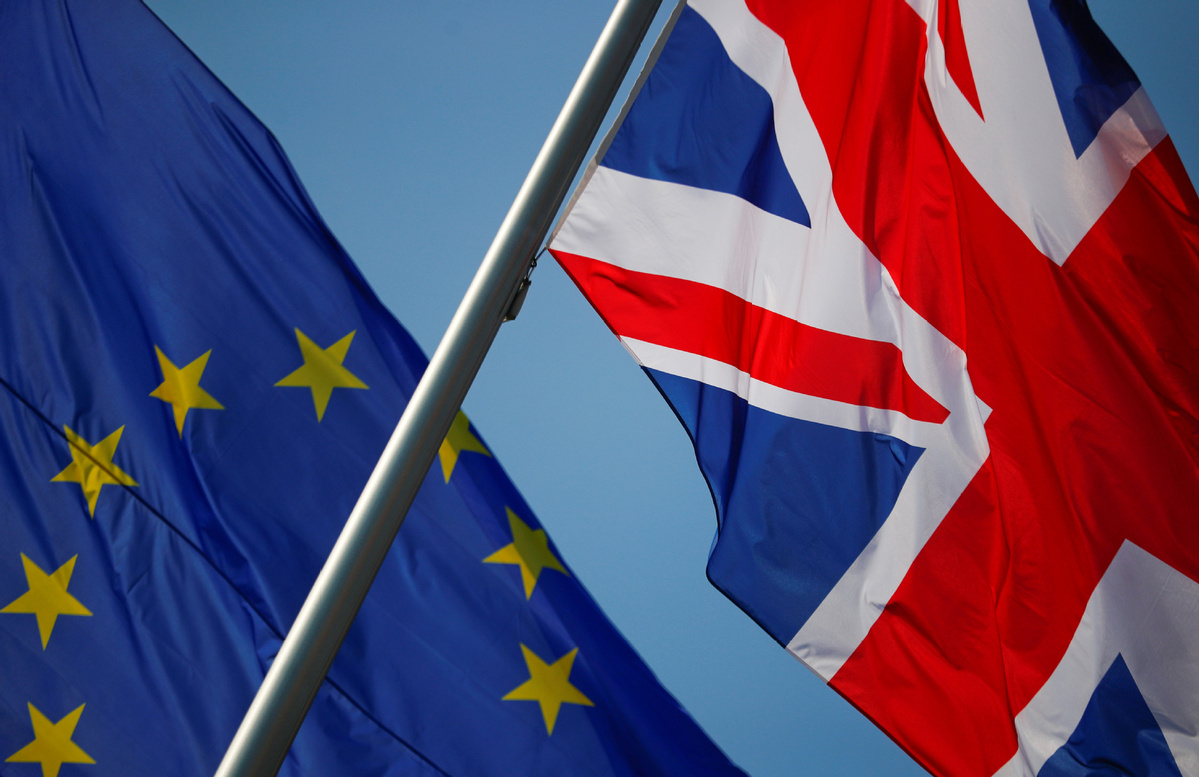 With just 50 days remaining until the British government's settlement program for European Union citizens in the United Kingdom closes, campaigners are warning that almost one third of a million people could find themselves in legal limbo because of a huge backlog in paperwork at the Home Office.
The Guardian newspaper reports that according to government figures, 5.3 million applications have been received, and so far 4.98 million have been processed, which means that with time running out, hundreds of thousands of others face a worrying wait to find out about their legal status in the country.
"We are deeply worried not only about those caught in the backlog but also people whose applications haven't even been acknowledged by July 1," said Maike Bohn, one of the founders of campaign group the3million.
"Without a 'certificate of application', they are not seen as legal residents and could face crippling (National Health Service) treatment fees, for example."
As part of the Brexit deal, an Independent Monitoring Authority for the Citizens' Rights Agreements, also known as the IMA, was set up to safeguard the rights of EU citizens.
It is in discussions with the Home Office amid concerns about how long and complicated the process was proving to be, and said the possibility of taking action was being "actively considered".
"The IMA has the right to take action when we think there are systemic issues that are affecting how the rights of EU citizens are being upheld by public bodies," said chief executive Kathryn Chamberlain. "We are hearing from concerned EU citizens who have issues with their applications for settled status and are therefore in talks with the Home Office."
The figure could be even bigger than the official estimate, with the3million tweeting "some people might not even be counted in that backlog, as they might not realize that their application somehow wasn't properly submitted.
"We urge all those waiting to check you have a 'Certificate of Application' document."
Concerns about the application process were expressed earlier this year, with the limitations of the pandemic having made it even more challenging.
In February, Joanna Karwecka, from the East European Resource Centre in Hammersmith, west London, told the Financial Times that many applicants did not have internet access, and could not ask for face-to-face advice on what to do.
"The people we're in contact with don't have proper internet access or a mobile (phone) with cameras," she said. "Those people are waiting for us to open the office so that they can come and see us because they're not able to pass through this very basic first step."
Minister for future borders and immigration Kevin Foster said the process is working, with "every day thousands of people are being granted status", and the Home Office has urged anyone who is going to apply to do so as soon as possible "to secure the status they deserve in UK law".