FM highlights support for peace in Afghanistan
By ZHOU JIN | China Daily | Updated: 2021-05-13 08:58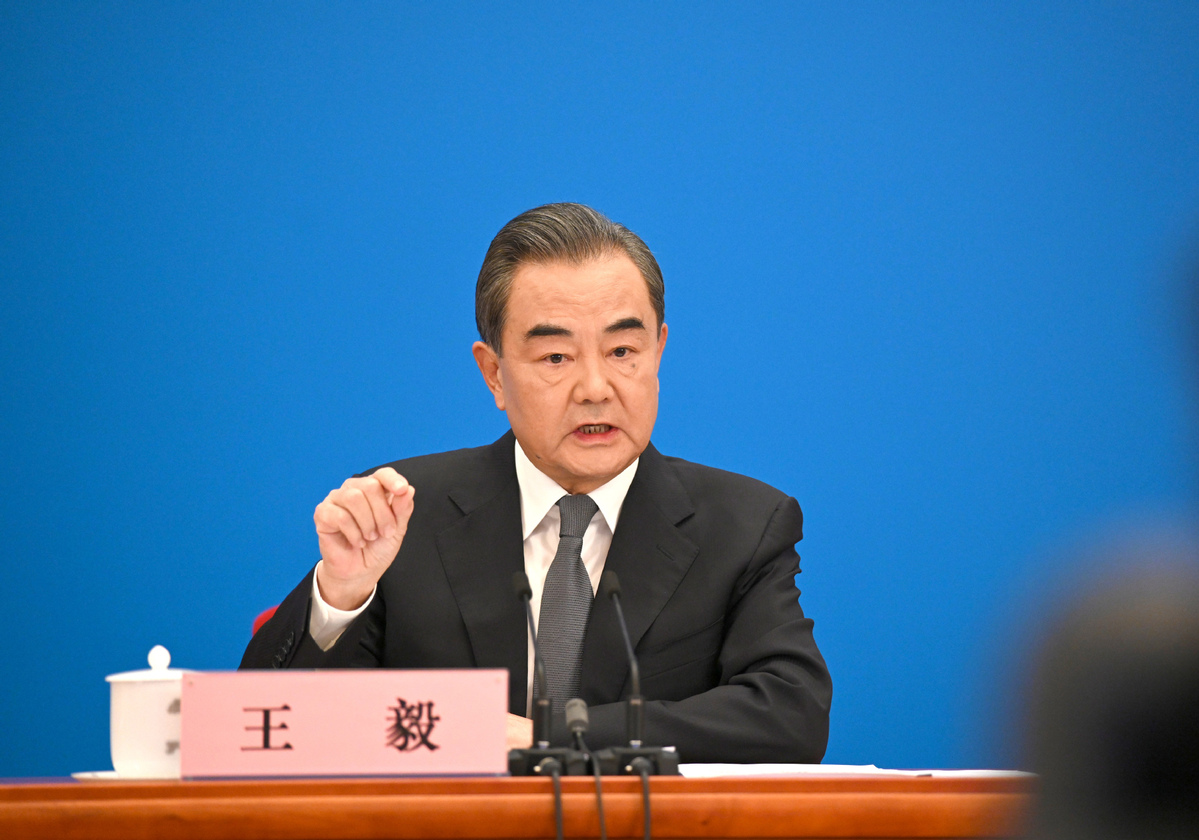 Foreign ministers from China and five Central Asian countries agreed on Wednesday to support and promote the political settlement of the Afghanistan issue and called on foreign troops to withdraw from the country in an orderly and responsible manner.
In a joint statement on Afghanistan released after the second China + Central Asia foreign ministers meeting in Xi'an, Shaanxi province, the ministers reaffirmed support for the peaceful reconstruction of Afghanistan.
China and the five nations would like to enhance economic exchanges with Afghanistan to help strengthen its independent development, and jointly enhance regional interconnectivity to give full play to the country's potential in cross-border transportation, the statement said.
The statement came at the right time, and as China and the Central Asian nations, close neighbors of Afghanistan, are willing to play their role in advancing the stable development of the country, State Councilor and Foreign Minister Wang Yi told reporters after the meeting.
On Tuesday, Wang elaborated on China's position regarding Afghanistan's situation, saying the withdrawal of foreign troops should prevent hasty action from affecting and interfering with the peace and reconciliation process in Afghanistan.
It is necessary for Afghanistan's neighboring countries to coordinate their positions in a timely manner and speak with one voice to support Afghanistan's domestic peace process in overcoming difficulties and moving forward, Wang said.
The withdrawal of United States and NATO forces that started in May has left the country with a resurgence of violence.
Wang said that the peace and reconciliation process in the country should first implement the "Afghan-led and Afghan-owned" principle.
Inclusive political arrangements should be formulated to make sure that all ethnic groups and parties can participate in political life in the future and enjoy equal political rights, he said.
Wang underscored that the country's governance structure in the future should conform to its unique national conditions and need for development, and that it should refrain from copying foreign models so as to avoid incompatibility, new turbulence and chaos.
Regional countries and the international community hope that Afghanistan's government further implements a moderate Muslim policy and avoids extremist tendencies, he said.
He added that it is their common expectation that the Afghan government will oppose all forms of terrorism and cultivate friendship with neighboring countries and promote regional peace and stability.
Central Asian countries should make contributions to the final settlement of Afghanistan's issues, Wang said when emphasizing the role of the Shanghai Cooperation Organization in promoting long-term peace and stability in the country.
Xinhua contributed to this story.