Groundless claims on Xinjiang rebuked
By CUI JIA | CHINA DAILY | Updated: 2021-05-14 07:17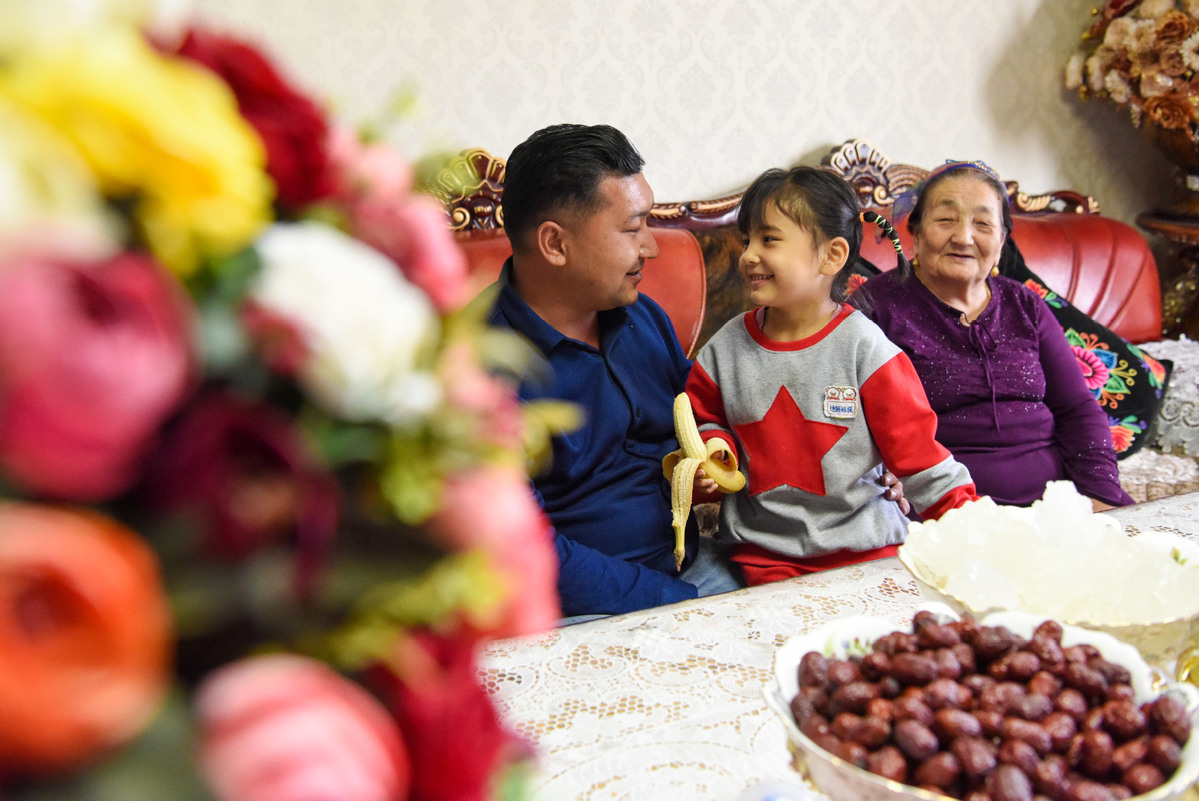 People who fabricate lies 'aim to cause instability', says region's Islamic leader
Islamic leaders in the Xinjiang Uygur autonomous region have expressed strong opposition to claims that Muslims' freedom of religious belief has been restricted as Muslims in the region on Thursday celebrated the Roza Festival, or Eid al-Fitr, which marks the end of the monthlong dawn-to-sunset fasting of Ramadan.
"In recent years, some Western anti-China forces have kept spreading rumors such as that mosques have been demolished, religious leaders have been detained and even that 'genocide' of Muslims has been carried out in Xinjiang.
"Anyone who is willing to respect the facts of the actual practices of freedom of religious beliefs in the region could never make such claims," Abdureqip Tumulniyaz, president of the Islamic Association of Xinjiang, said at a reception in Beijing to celebrate Eid al-Fitr.
In fact, Xinjiang Muslims' freedom of religious belief has been fully safeguarded in accordance with the law. In addition, the condition of religious venues and the education of religious leaders have continued to improve in order to support healthy development of Islam in Xinjiang, he said.
Abdureqip made the remarks at a reception in Beijing hosted by the Xinjiang regional government, which was also attended by a number of foreign envoys.
"It's clear that those people who fabricate lies about religious issues in Xinjiang aim to cause instability in Xinjiang to curb China's development and damage the relationship between China and Islamic countries. The peaceful development of Islam is the last thing Western anti-China forces want to see," he added.
Foreign Ministry spokeswoman Hua Chunying said at a daily news briefing on Thursday that the United States was continuing to spread rumors about Xinjiang in its "International Religious Freedom Report 2020", which was released on Wednesday.
The so-called report disregards facts and is packed with ideological bias. It recklessly attacks China's policies on religious affairs, Hua said, adding that the US should stop interfering in China's internal affairs in the name of religious issues.
For a period of time, some Xinjiang Muslims had been fooled by religious extremists and even lured into carrying out terrorist attacks, which killed a large number of innocent people as well as religious leaders, Abdureqip said.
Muslims are happy to see that the spread of religious extremism and terrorism has been effectively curbed, as they no longer need to be afraid of becoming the prey of religious extremists and terrorists, he added.
Mamat Juma, the imam of the Id Kah Mosque in Kashgar in southern Xinjiang, said that religious extremists who preach violence in the name of Islam have greatly damaged the image of the religion.
"Eliminating religious extremism is in fact important for the development of Islam in Xinjiang. That's why people have supported the government's measures to fight religious extremism," Mamat said at the reception.
Mamat's father, Juma Tayier, the former imam of Id Kah Mosque, was killed in a terrorist attack in July 2014. The attackers had been influenced by religious extremism, according to local court files.