Virtual tours keeping 'travel' alive and well
By HE WEI in Shanghai | China Daily | Updated: 2021-05-14 10:01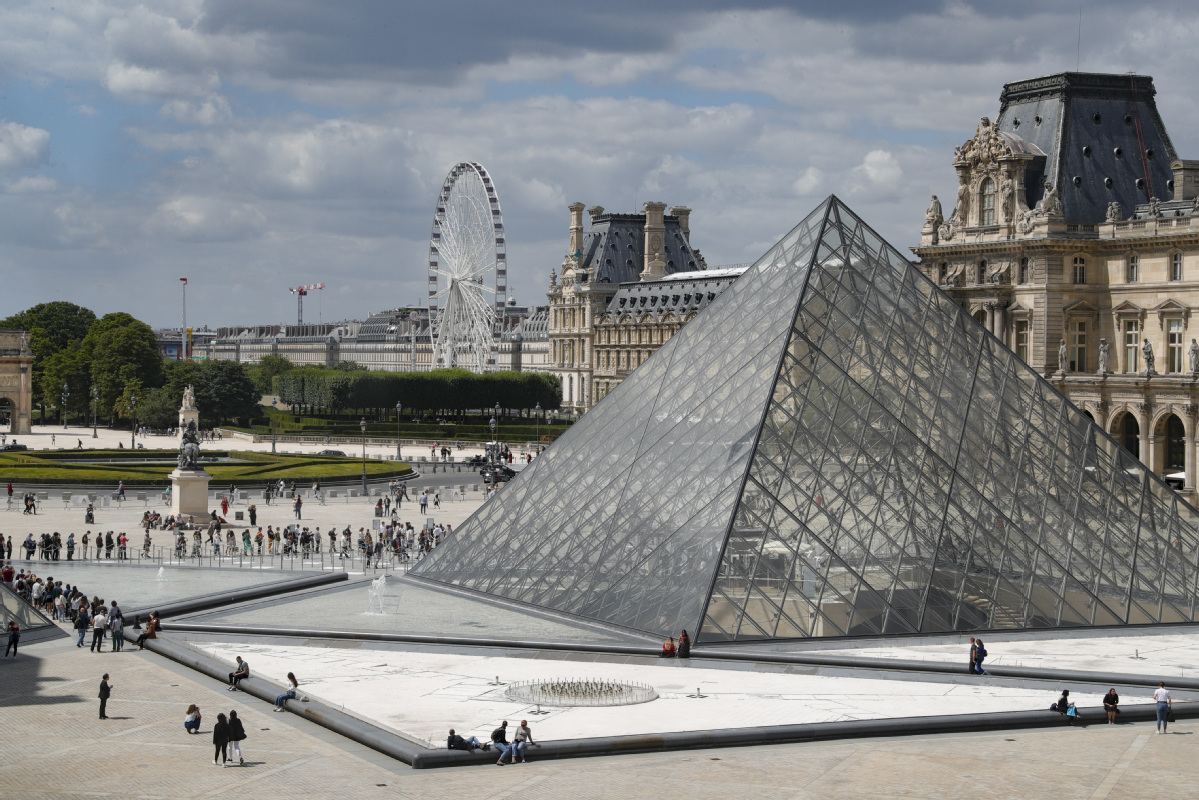 Overseas tourist spots get Chinese attention despite COVID restrictions
While the COVID-19 pandemic has severely hampered international travel, would-be Chinese tourists still managed to get a glimpse of France's iconic Louvre Museum via their mobile phones.
The virtual tour last year took nearly 400,000 online audience members to the art museum's famous masterpieces-such as the Venus de Milo, Mona Lisa as well as areas off limits to the general public.
The two-hour tour was co-hosted by Cecile Reverdy, a French tour guide who learned Chinese from the 1980s and, in the past 25 years, conducted countless Chinese language tours across Parisian landmarks via offline trips.
The idea of hosting a virtual tour first emerged in April last year, when the pandemic began to unfold in Europe and sealed off incoming visitors from abroad. Backed by Fliggy, the online tourist arm of Alibaba Group Holding Ltd, Reverdy sampled with livestreaming tours together with museum executives.
"It's actually a bit different from conducting offline tours, because I need to deal with technological glitches such as bad connections at times, and should do in-depth research on certain exhibits, given that the routes are specifically designed or confined to a certain route," she said.
Virtual sightseeing services are among efforts designed to help museums and other tourist attractions continue connecting with Chinese netizens at a time when the coronavirus outbreak has halted international travel.
Reverdy's livestreaming sessions at the Palace of Versailles and the Musee d'Orsay garnered 100,000 and 570,000 viewerships, respectively. She said translating for Chinese audiences through a phone camera can be both challenging and entertaining, which requires her to act spontaneously when taking long transit tours to the next exhibit.
Instead of simply recording a video, Reverdy said livestreaming gives customers an opportunity to interact with the host and ask questions, all in real time.
"I have to admit that I don't have time to interact with the audience in time. But when I read their messages afterward, I still feel motivated and encouraged."
Jean-Luc Martinez, president of the Louvre, told news site Alizila that: "Although you can't come and see us right now because of the pandemic, thanks to our partnership with Alibaba ... you will have the opportunity to learn about our collections."
The Louvre-Alibaba partnership includes everything from e-commerce to culture and content. As part of the collaboration, Alifish, the company's online licensing platform, helped produce a special program on Alibaba's video-streaming platform Youku that focused on the Louvre's masterpieces and their historical significance.
The pandemic has catalyzed widespread adoption of livestreaming in China, turning it into a key communications and marketing tool.
Eager to draw virtual crowds of Chinese tourists and answer to the same digital pivot in their own countries, storied Western museums like Spain's Prado Museum and the British Museum in London have enlisted Fliggy to help them embrace the method.
For instance, a two-hour livestream tour of London's Natural History Museum broadcast this January attracted 100,000 Chinese viewers within the first minute, as participants were shown exhibits that highlight the importance of biodiversity and the public's role in maintaining it.