Envisioning world of green firms
By Zhong Nan | China Daily | Updated: 2021-05-17 08:36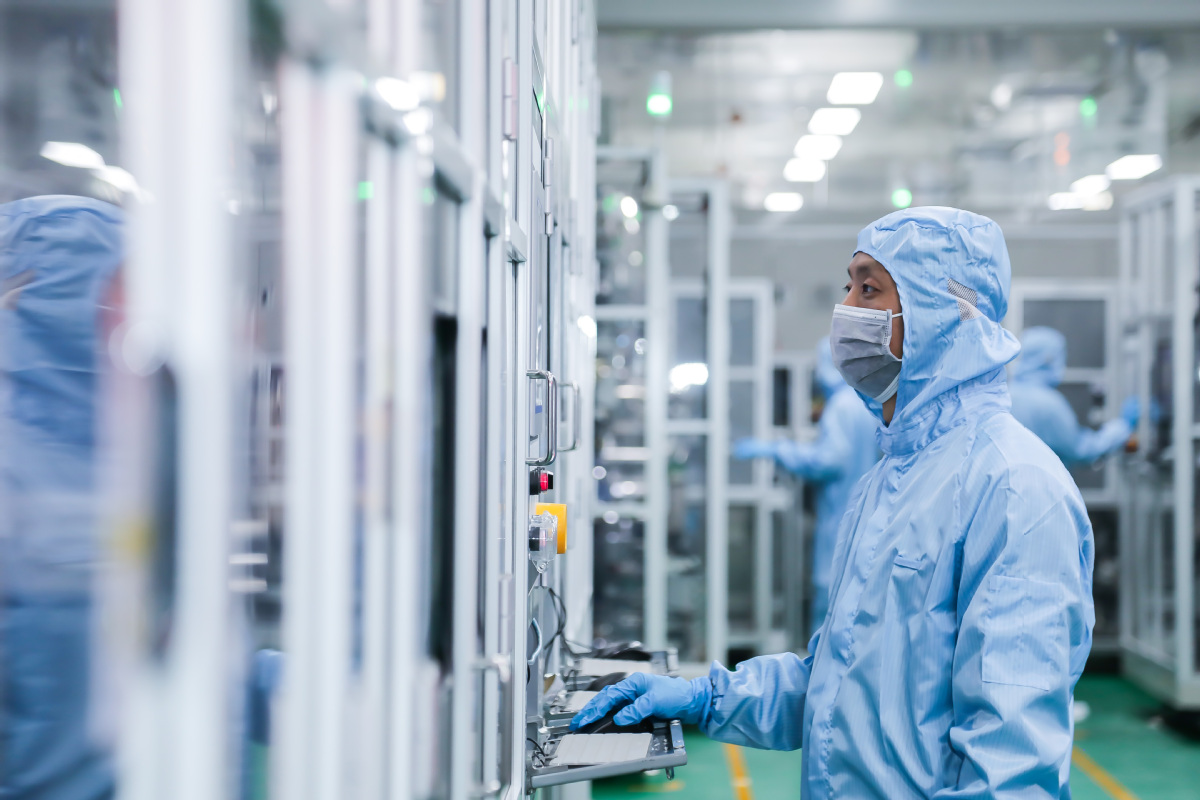 Shanghai-based tech giant expects big dividends from net-zero solutions
Envision Group, a Shanghai-based green technology giant, plans to reap big dividends from sales of its advanced carbon-related net-zero solutions to companies across the world.
Envision's plans are a response to the trend in many parts of the world of continually deploying resources to further bring down carbon intensity, enhance the functions of the carbon trading system and make technology breakthroughs in related fields.
"The next decade will be critical for humankind to respond to the global climate crisis. One person may travel fast as an individual, but a group of people united in common purpose will travel farther together," said Zhang Lei, CEO of Envision Group.
The company released its first carbon neutrality report with detailed environment impact data and announced that it is committed to becoming carbon-neutral in its operations by 2022 and achieving carbon neutrality in its entire value chain by 2028. This makes Envision the first Chinese firm to pledge to reach the net-zero goal as early as 2028.
China's corresponding goals are to peak carbon emissions by 2030 and achieve carbon neutrality by 2060.
Envision started its global journey by designing, producing, exporting and operating wind turbines. According to BloombergNEF, Envision commissioned 10.35 gigawatts of new wind capacity globally in 2020 and has become the world's fourth-largest supplier in the category by market share.
Since its first smart wind turbine began to generate clean electricity in 2008, the company has put more than 12,500 wind turbines into operation, with a cumulative output of more than 150,000 gigawatt hours of clean electricity, exceeding Beijing's full-year electricity consumption in 2020, which reduce emissions by the equivalent of 100 million metric tons of carbon dioxide.
Apart from exporting both offshore and onshore smart wind turbines to countries including Argentina, France, India, Kazakhstan, Mexico, Indonesia and Vietnam to support their energy transitions, Envision has already established engineering centers, and research and development facilities in the United States, Germany, Denmark, Singapore and Japan.
The company completed the acquisition of Automotive Energy Supply Corp, previously owned by Nissan Motor, and established Envision AESC in 2019. Headquartered in Japan, this business unit runs smart power battery production bases in the US, the United Kingdom and Japan. It expanded its footprint to China after the acquisition.
Zhang said dealing with carbon emissions requires imaginative solutions. Digital technology needs to be used throughout the whole life cycle of energy production and consumption to improve energy efficiency, especially in high-emission industries like power generation, manufacturing, construction, steel and petrochemicals.
Envision launched a carbon management system named "Envision Ark", an end-to-end SaaS (software as a service) solution for carbon neutralization for companies in China and worldwide on Earth Day, April 22. The system can monitor real-time carbon footprints, plan for best emission reduction road map, and work as a platform for users to directly purchase green electricity, obtain green certificates, and trade carbon sinks.
China's carbon pledges will play a major role domestically and internationally in innovation to meet the objectives, said Zhang.
This will in turn push State-owned enterprises and private companies, as well as multinationals, to not only abide by the zero-emissions target but innovate to claim leadership in emission reduction technologies and services, he said.
Envision has worked with Microsoft to provide comprehensive decarbonization services and smart building solutions to its six office spaces in China. The system can improve the overall energy efficiency of industrial parks to reduce carbon emissions.
It offers Microsoft with solutions including distributed power storage stations, rooftop distributed photovoltaic power stations, smart electric vehicle charging stations and the human body environment comfort-level monitoring system.
Envision is also cooperating with Deutsche Telekom, the largest telecommunications operator in Europe, to provide German electric vehicle owners with smart charging solutions of 100 percent green energy.
In Asia, it is working with PSA International (PSA) to help the country's ports become "zero-carbon". Based on its platform, it has customized five smart energy applications for the PSA, namely micro-grid control, energy efficiency management, virtual power plant, power trading and green certificate trading. Such an energy efficiency management solution is expected to cut energy costs per container by 20 percent in the coming years.
According to various government branches, China is aiming for comprehensive, systemic reforms in all sectors and calling for more cooperation on, and investment in, green transformation to fulfill its 2030/2060 carbon pledges.
The country will step up efforts to achieve carbon neutrality by 2060 with more active new energy development goals and promote the large-scale, high-quality and marketized development of clean energy, according to a statement released by the National Energy Administration (NEA) in March.
The government will accelerate the replacement of fossil fuels with renewables and increase their consumption and storage capacity as part of the shift to a new power system with clean energy as the central focus.
The extensive application of renewable energy in China has further driven down costs and pushed forward application on the global stage along with the world's eventual transition to green energy, Zhang said.
He Jiankun, head of the Institute of Low Carbon Economy at Beijing-based Tsinghua University, said China is already promoting the use of renewable energy globally on a large scale to ensure that clean energy accounts for a large proportion of the overall energy mix in a market-oriented way at lower costs.
International advisory company Brunswick Group published a study in late March, saying that to increase reliance on low-carbon alternatives, China will also make a major push to develop new energy sources.
"Renewable energy will become the mainstay of an increase in energy and electricity consumption, rather than the incremental complementary role it has now. China's ability in cost control, in terms of unit production cost, will continue to provide companies with an advantage if they bid for projects in overseas markets," said He.
Jing Chunmei, a researcher at the Beijing-based China Center for International Economic Exchanges, said the terminal electricity prices in many countries remain relatively high, and the development of renewable energy sources such as wind and photovoltaic power offers competitive alternatives.
China is also stepping up renewable energy project investment in many countries in recent years, helping less-developed countries and regions apply advanced green energy technology, she said.
According to the NEA, the development and utilization scale of renewable energy in China ranks first worldwide and has provided strong support for low-carbon energy transition in the country.