European nations welcome cheerier days
China Daily Global | Updated: 2021-05-17 09:24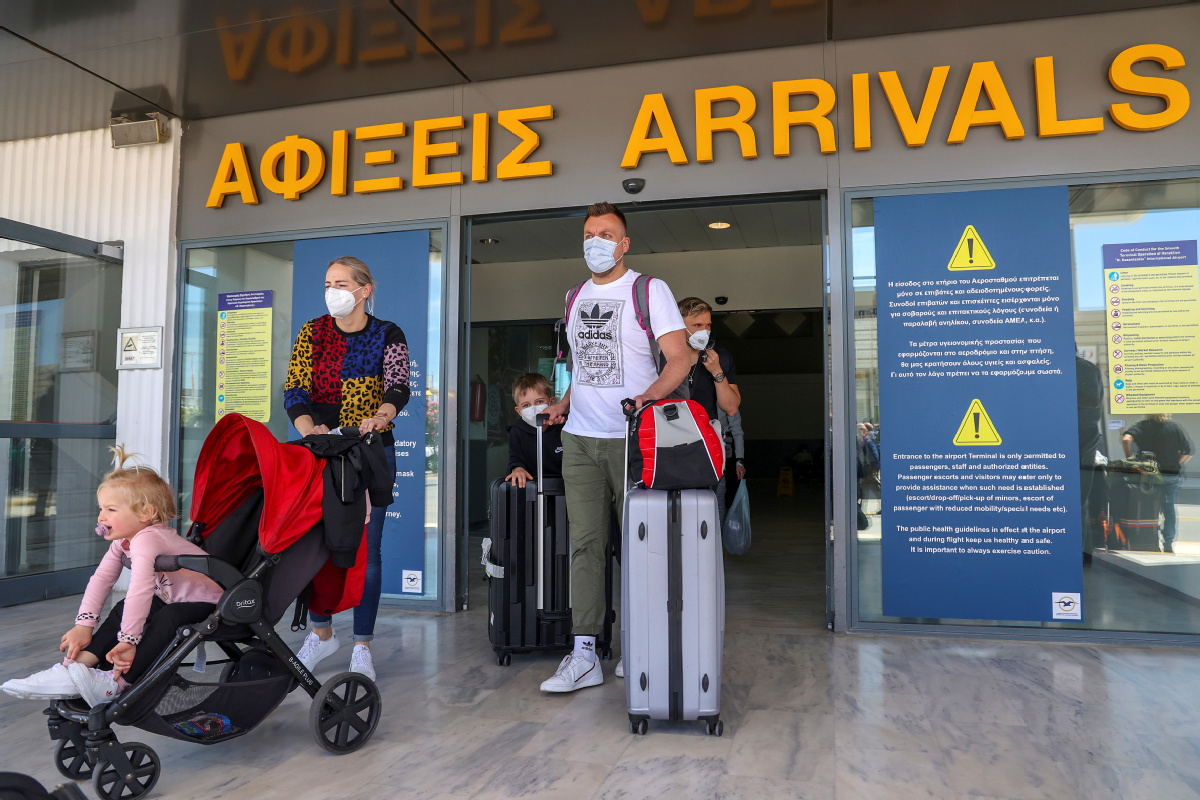 ATHENS-As the distribution of COVID-19 vaccines gains momentum, some European countries are welcoming back tourists, and the United Kingdom is saying goodbye to months of tough lockdown restrictions.
Greece launched its tourism season on Friday amid a competitive scramble across the Mediterranean to lure holidaymakers emerging from lockdowns.
"We're all vaccinated, the tables are outside and spread out, with hand sanitizers on each one," said Kyriaki Kapri, owner of the Naxos beachside restaurant Gorgona. During a six-month lockdown, Gorgona closed for the first time in its 50-year history.
The European Union has yet to introduce its cellphone-friendly travel pass system. But southern member states, driven deeper into debt by the pandemic and highly dependent on tourism revenues, are not waiting.
Croatia has already reopened, as has Cyprus, joined on Friday by Greece, whose citizens were allowed to leave home without an electronic permit for the first time in six months.
Last year the number of visitors to Greece fell 78.2 percent to 7.4 million, from a record 34 million in 2019.
Greece hopes to claw back half the 2019 visitor level. It has said it will finish vaccinating its entire island population over the next six weeks and will waive test requirements for tourists who have received vaccines made in Russia and China.
Searching for an edge
Other Mediterranean countries are also looking for an edge.
Malta is promising visitors vouchers to go diving and cash rebates to high-end hotel customers.
In Turkey, visitors from abroad have been exempt from stay-at-home orders applying to Turks, thus enjoying an empty Istanbul, and little-populated beach resorts.
Starting on Monday, travelers from China, Britain, Australia and 13 other countries will be allowed in without even having to present a negative COVID-19 test.
Portugal is also opening to tourists from most European countries including the UK from Monday, the interior ministry said. But a negative COVID-19 test result is still required.
In two towns in northern England on Saturday health workers, aided by the army, distributed coronavirus tests door-to-door, seeking to contain a fast-spreading variant that threatens plans to lift all lockdown restrictions next month.
Cases of a variant first identified in India more than doubled in a week, defying a sharp nationwide decline in infections. Government scientific advisers say this variant is probably more transmissible than even the UK's dominant strain, although it is unclear by how much.
"If the virus is significantly more transmissible, we are likely to face some hard choices," Prime Minister Boris Johnson said on Friday.
The next stage of lockdown-easing measures would take place as planned on Monday, he said, but he said he could not say for sure whether the final easing of all measures on June 21 will go ahead as planned.
Agencies via Xinhua