Scholar regrets Fulbright program halt
By MAY ZHOU in Houston | China Daily Global | Updated: 2021-05-17 10:01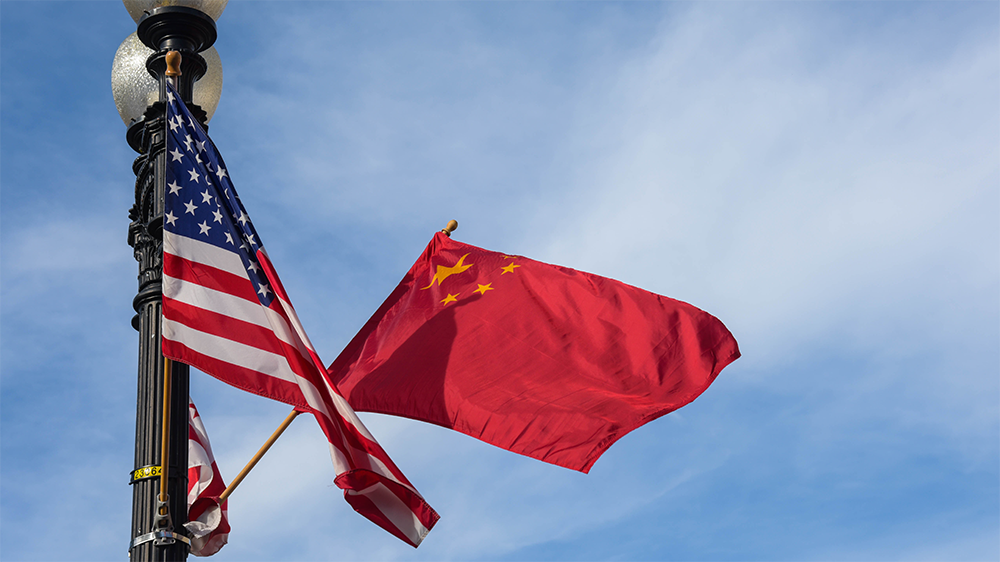 US academic has witnessed China's change throughout study and research
Mary Gallagher, once a Fulbright research scholar in China and now a political science professor and director of the International Institute at the University of Michigan, says the decision by the United States last year to terminate the Fulbright program with China was wrongheaded.
"I don't think that having a Fulbright program sending people like me to China is in any way detrimental to the United States or the United States government," she said. "If anything, whether you think China as a friend, as a potential friend or an enemy, you would want people to know something about China."
Gallagher, formerly the director of the Center for Chinese Studies at the University of Michigan, has witnessed China's transformation throughout her study and research of China over the years.
Gallagher was interested in Marxism while in Smith College, and that interest led her to Nanjing University in 1989 to study Chinese language during her junior year.
"There were very few foreigners in Nanjing at that time, but it was still a great experience," Gallagher said, recalling using ration tickets for food, foreign exchange certificates for foreigners to buy things, and the difficulty of buying a train ticket.
"I got to see China at the early part of the reform period."
For her, the most interesting things that were happening in China were related to economic reform, a sense of uncertainty among people about where the country was going and what would happen to the reforms, she said.
"Lots of people outside campus already started opening restaurants, clothing stores and tailors. And I really did have a sense that China was on the cusp of some big economic shift."
In 1993 Gallagher traveled across China before taking the Trans-Siberian railway from Beijing to Moscow. The Soviet Union had disintegrated in 1991, and Russia was undergoing economic and political turmoil.
In the 1990s Gallagher returned to Beijing a few times while studying Chinese, doing her PhD dissertation research and taught English at the Foreign Affairs College. She is nostalgic for a city much smaller and less developed, in which she rode a bicycle everywhere, and where there were few cars.
Looking back
"It was a city that was changing quickly at that time. You go somewhere, and the next year you come back the place would have totally changed. It might be a new subway line, there might be a demolition of a building, there might be a new skyscraper. It was really amazing how quickly China was changing.
"Obviously looking back, it's great the infrastructure is so much better, but you could see it was difficult and people made sacrifices."
In 2002 she won a Fulbright scholarship and did research at East China University of Politics and Law in Shanghai for 18 months, studying legal aid for workers engaged in labor disputes. "I was trying to understand how workers made decisions when they had a problem at their workplace, how they made the decision to go to court as opposed to petition or give up."
Gallagher was the director of the Kenneth G. Lieberthal and Richard H. Rogel Center for Chinese Studies at the University of Michigan from 2008 until last July, when she was appointed director of the International Institute.
Over the years she has published and edited several books about China. Two of them, Contagious Capitalism: Globalization and the Politics of Labor in China (2005) and Contemporary Chinese Politics: New Sources, Methods, and Field Strategies (2010) were translated into Chinese and published in China.
While acknowledging that US-China relations are poor now, Gallagher said the decision by the administration of Donald Trump in July last year to suspend the Fulbright program with China was "a horrible idea and a horrible decision".
Cutting it as well as funding for research on China makes no sense, she said. "It's a kind of isolationism in the United States that comes up every few decades, and it was very obvious during the Trump administration. The relationship with China is not necessarily getting better any time soon, but I do think they need to reach some level of working relationship. You can't ignore China."