More Chinese youths seeking civil service jobs
By Zhang Jie | chinadaily.com.cn | Updated: 2021-05-18 10:56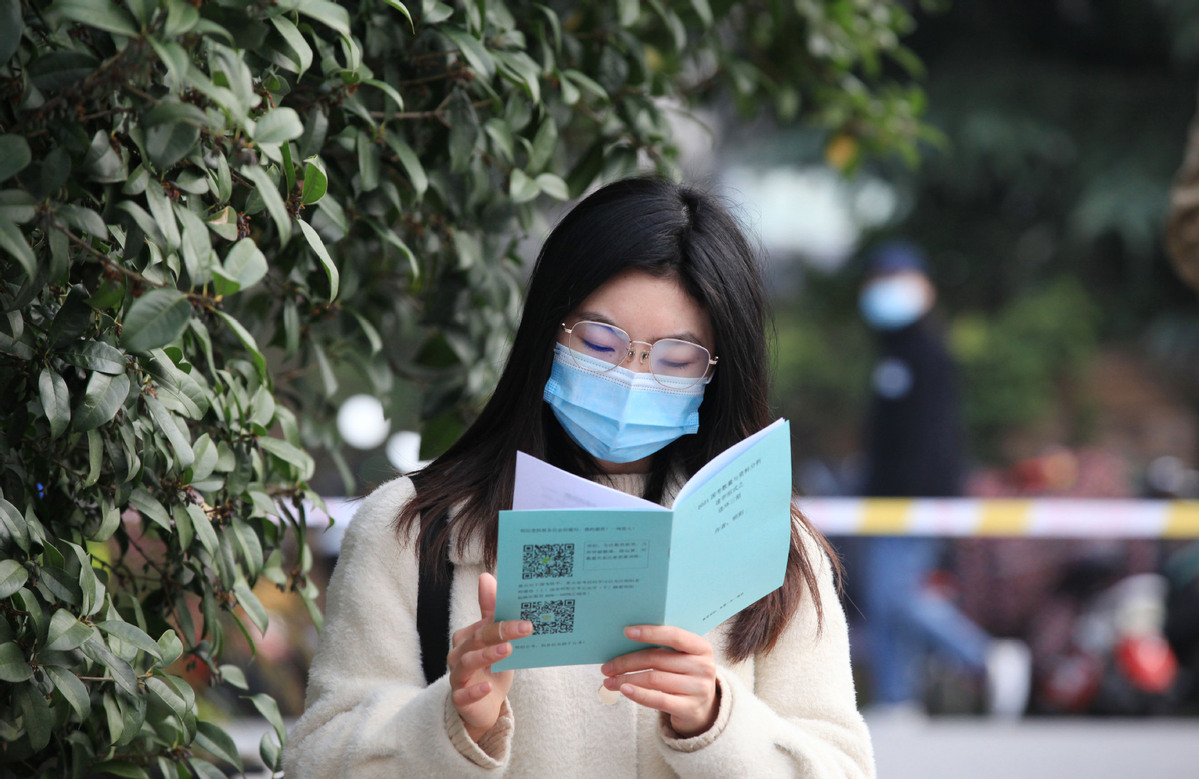 The job preferences of Chinese young people are changing, with civil service posts becoming more attractive, the South China Morning Post reported on Sunday.
Uncertainties in private enterprises are prompting young people to seek jobs at the country's governmental agencies.
The newspaper citing Dong Liang said that the 24 year-old man planned to give up his job at a small tech firm in Shenzhen to seek a civil service job.
As the country's economy has bounced back from the COVID-19 pandemic, its job market has steadily improved. However, young people are turning away from private sector jobs in search of more secure positions, the newspaper said.
In 2020, nearly 1.58 million Chinese applicants have qualified to take the 2021 civil servant examination, to compete for 25,700 jobs at 79 central government agencies and 23 institutions directly under them, said the State Administration of Civil Service.
The attractiveness of civil service jobs among young people has risen in recent years, and the stereotypes surrounding such jobs -- such as being stable but boring -- are changing, said the newspaper, citing Li Dongjie who works at a training agency for civil servant examinations in Shenzhen.
A good salary is one reason behind young people's interest in civil service jobs. The newspaper cited Dong Liang as saying that he can earn 14,000 yuan ($2,174) a month, excluding benefits, if he gets an entry-level position at a town in Huizhou of Guangdong province.
Instead of studying abroad, or working for multinational companies, more university graduates are seeking other opportunities to realize their potential.
Tong Tong abandoned an opportunity to pursue a PhD in order to take part in the civil servant examination in Guangdong and Hainan. Now, she is employed by a sub-district office in Shenzhen.
Although the job does not require great skills, it can really benefit the people, promote policies and help local residents solve many problems, said Tong Tong to the newspaper.
"Personally, I feel it is more meaningful for my life," she added.