Migu uses 5G to empower museums
By Ma Si | chinadaily.com.cn | Updated: 2021-05-18 17:24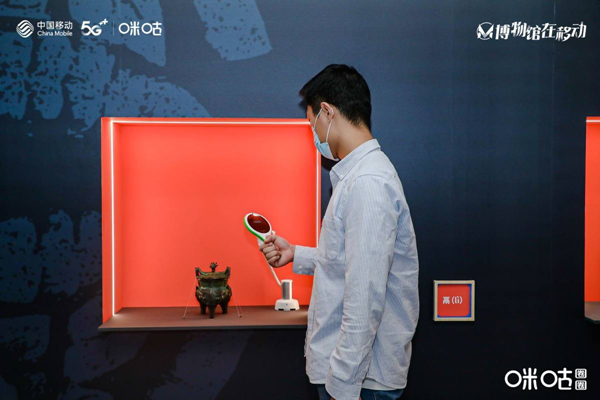 Migu Co Ltd, a subsidiary of China Mobile that provides digital content products and services, is stepping up the push to explore how to use cutting-edge technologies to revitalize museums and inject new vitality into the sector.
Migu is now partnering with the National Cultural Heritage Administration to leverage 5G technologies to offer a full-scenario service experience of museums online and offline, and help promote the inheritance of culture through new technologies and new applications.
To meet the growing demand for offline exhibitions, Migu has developed a one-stop reservation platform for museums, which can help people learn about ticketing and exhibition information for more than 100 museums, including the Palace Museum, the National Museum of China, the Capital Museum and Nanjing Museum.
The museum is the embodiment of history and culture, and 5G is the representative of modern technology. Driven by 5G technology, museums, as an important carrier of Chinese cultural heritage, are constantly breaking the boundaries of time and space, realizing online and offline integration, and real and virtual integration, Migu said.
The company has developed devices such as augmented-reality-enabled mirrors to help consumers better experience cultural heritage.