Blossoming of a dream
By Wang Ru | China Daily | Updated: 2021-05-21 08:42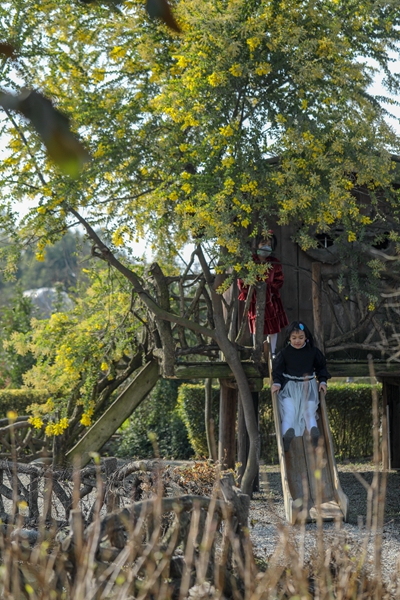 Besides offline sales, Qiu has built up Heydear Garden online, and engaged with sales through livestreaming. Nearly 1 million people follow her on China's social media platform Sina Weibo, on which she teaches people how to plant flowers.
According to Lizitou, a user on China's popular Q&A platform Zhihu, "Qiu's social media accounts operate very well. Her pictures, articles and videos are all of good quality and useful for those who want to learn to grow plants."
At the beginning, she started the business by herself, then her family members joined. Now, her company has more than 200 people. She has published her book Heydear Garden introducing her experience planting flowers.
"With the core idea of family gardening, we want to bring plants to more families so that children can see how a seed sprouts, and how a flower blooms with the company of their parents," says Qiu.
In order to promote educating children on the importance of flowers, Qiu has initiated a program which aims to build 100 gardens in 100 schools in China. She hopes to plant various flowers in each garden, so that students can see them in different seasons. Her income from the new book will be used in the program, she says.
"I believe planting the seed of gardening in a child's heart will benefit him or her for a lifetime. I have built such gardens in two schools in Chengdu, and will build more in the future, especially for schools for students with special needs. With the gardens, we may try some horticultural therapy for such students," says Qiu.