Large investments, promotion efforts give nation lead in 5G
By CHENG YU | China Daily | Updated: 2021-05-25 09:41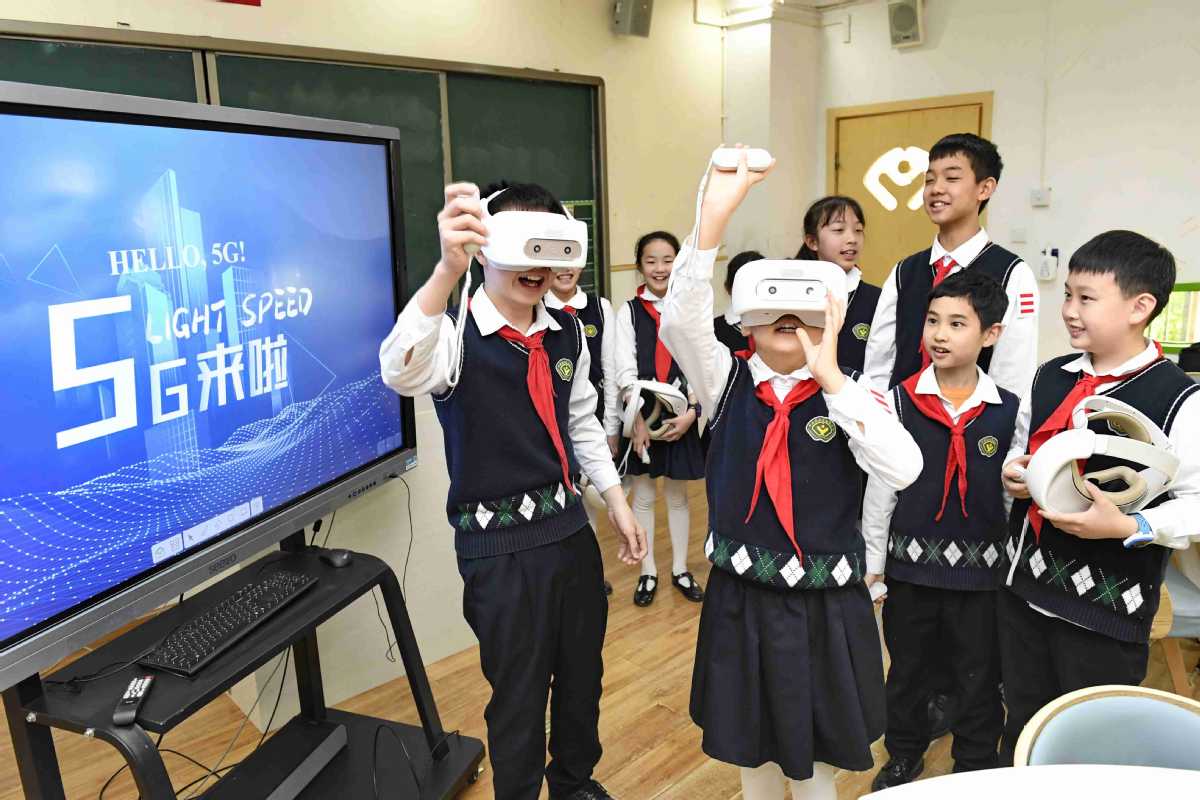 Cost-effective infrastructure set to boost use of the superfast telecom tech
China has taken the lead in telecommunications investments, especially 5G-related ones, as the country banks on "new infrastructure" to drive the next phase of industrial and technological development, according to industry experts and company executives.
Market consultancy Gartner Inc said in a recent report that China leads the world in 5G investment and contributed 49.4 percent of the total global 5G investment last year.
"Cost-effective infrastructure manufactured in China is paving the way for major communications service providers in the country to quickly build 5G coverage," said Kosei Takiishi, senior research director at Gartner.
Owing to the COVID-19 pandemic, growth in 5G investments was slightly lower globally last year but will show a modest rebound this year, the report said.
" (The rebound this year comes) as communications service providers seek to capitalize on changed behavior are sparked by populations' elevated reliance on communication networks," it said.
The comments echo a recent survey by the China Academy of Information and Communications Technology, which pointed out that the nation's 5G commercialization efforts will spur investments of over 900 billion yuan ($140 billion).
Total 5G investment is expected to reach 1.5 trillion yuan over the next four years and help create more than 3.5 million jobs. By 2030, the superfast 5G will create a total economic output of 6.3 trillion yuan, the report said.
"China has actively promoted 5G construction and local consumers are also holding an open mind to embrace the technology, which laid a relatively solid foundation for 5G investment and development in the country," said Zhang Jin, a researcher from the China Center for International Economic Exchanges.
To gear up new growth engines, China has been calling for "new infrastructure" construction in the telecommunications sector including 5G networks, ultrahigh voltage, base stations and big data centers.
Such efforts are in line with the nation's drive to ensure stability in domestic and foreign investment as well as the dual-circulation development pattern, in which the domestic market is the mainstay and the domestic and foreign markets reinforce each other.
Zhou You, a senior researcher with CCID Consulting, a think tank under the Ministry of Industry and Information Technology, said: "The strategic emerging industries in the telecommunications sector will play a critical role in the upgrade and optimization of China's industrial and supply chains and in improving the modernization of the industry.
"With such sectors gaining more attention and investment, the industrial chain will become more smooth and competitive, which in turn will alleviate pressure from rising environmental and labor costs."