China, EU step up cooperation on climate work
By HOU LIQIANG | China Daily Global | Updated: 2021-05-25 10:45
High-profile exchanges underline importance of challenge as green development promoted
With strong public support, cooperation between China and Europe on tackling climate change has been gaining momentum as the two sides strive to deepen exchanges on green development.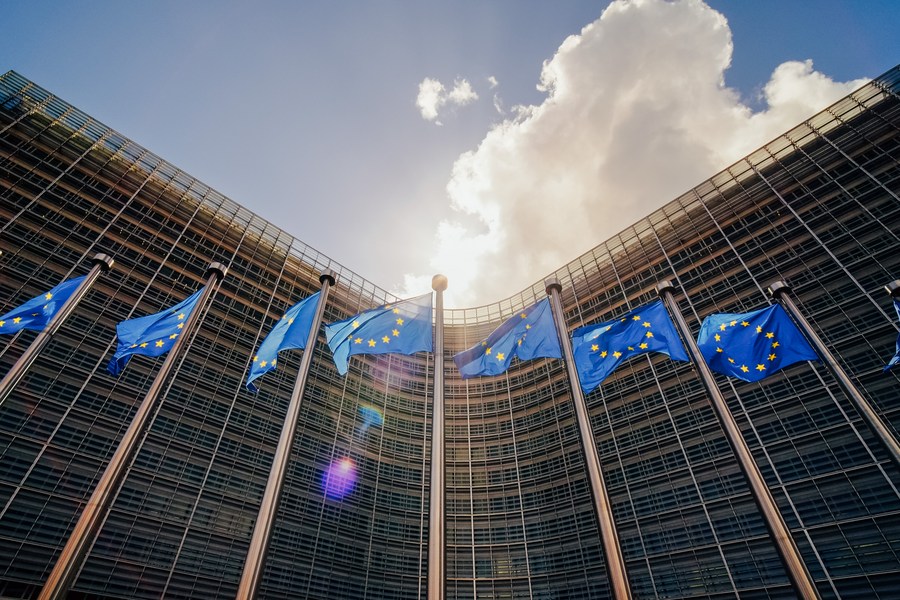 Following regular high-level interaction on the global climate crisis, China-Europe climate cooperation has huge potential to be further enhanced, while there are also promising business opportunities emerging, experts said.
In September, President Xi Jinping attended a meeting of Chinese, German and European Union leaders in Beijing. The leaders decided to establish the China-EU High Level Environment and Climate Dialogue in order to forge green partnerships.
On Feb 9, the China-Central and Eastern European Countries Summit was held online, and it designated 2021 the "Year of Green Development and Environmental Protection".
While chairing the summit, Xi said that, based on a "green consensus", China and CEE countries needed to steadfastly advance international cooperation on climate change and jointly implement the Paris Agreement on climate.
On April 16, Xi participated in a video summit with French President Emmanuel Macron and German Chancellor Angela Merkel. The three leaders agreed it was necessary to uphold multilateralism, fully implement the Paris Agreement and jointly build a fair, reasonable, cooperative, and win-win global climate governance system.
They also agreed to strengthen climate policy dialogue, cooperate on green development cooperation and make climate change an important pillar of China-Europe cooperation, according to Xinhua News Agency.
Dimitri de Boer, who heads China office of ClientEarth, an environmental law charity, said aside from the leaders' dialogues to align approaches, the EU and China could strengthen climate cooperation in other areas.
The two sides, for example, could jointly help poor countries achieve sustainable and low-carbon development by increasing technical exchanges in areas such as energy transition and climate legislation.
"There are also many emerging business opportunities, such as in renewable energy and flexible power grids, battery and hydrogen technologies, and low-carbon lifestyle technologies like electric vehicles," he said.
Fang Li, chief representative of the World Resources Institute, Beijing Representative Office, said as important supporters of multilateralism in tackling the global climate crisis, China and the EU have a solid foundation for climate cooperation.
While the EU, which is highly industrialized, saw its carbon emissions peak in the 1990s, China is still developing. As it tries to reach its peak emissions target by 2030 it is still undertaking efforts to improve people's livelihoods, she said.
Many experiences and lessons in Europe's development can be instructive for China as it aims to become carbon neutral before 2060. Efficient and effective emission reduction programs in different EU member states are examples of the experience China can draw on, Fang said.
"Considering the economic development stages, industrial structures and renewable energy resources, the EU set emission reduction targets with flexible market-oriented mechanisms to improve efficiency, which is worth learning," she said.
There are also opportunities for the two sides to cooperate on establishing regulations to govern the climate process.
The world needs new rules for trade, investment, production and consumption that could take carbon reduction into full consideration. This presents a chance for China, a major economy, and the EU, a veteran in drafting international rules, to work together, Fang said.
David Waskow, director of WRI's International Climate Initiative, said one of the promising areas of cooperation between the two sides is green financing, which could be used as an effective tool to promote low-carbon development in Belt and Road Initiative projects.
The idea of imposing additional costs on high-carbon imports, known as carbon border adjustment, is gaining ground in the EU.In April, the European Parliament approved moving forward with such a plan, with details expected this summer and a pilot program possibly set up by 2023. But ratification of a final proposal is unclear, given disagreements in the bloc over the tax, Reuters reported.
In a news brief last month after the 30th Brazil, South Africa, India and China ministerial meeting on climate change, Foreign Ministry spokesman Zhao Lijian said the participants were gravely concerned about discriminatory trade measures such as the carbon border adjustment.
However, some experts said carbon border adjustment will not necessarily harm climate cooperation. "If designed well, and carefully negotiated with China and other trading partners, I believe carbon border adjustment doesn't need to hinder China-EU climate cooperation," de Boer said.
Waskow said he doesn't believe the mechanism will have a big impact on China. He said it is not easy to judge whether a product is high-carbon or not. While steel is deemed high-carbon, only a very small proportion of steel made in China is exported to Europe, he said.
China-EU cooperation on climate change is also a key concern for Europeans. A survey of six European countries found the public considers climate change an important foreign policy priority with China.
The proportion of respondents that rate climate change as a "very "or "fairly high" priority was highest in France and Italy followed by Germany, Denmark and Poland, according to the survey released last month by the European climate change think tank E3G, and YouGov, a public opinion and data analytics firm.
"What's clear is that significantly more Europeans give top priority to climate than to trade when it comes to their governments' relations with China," said Jennifer Tollmann, a senior policy adviser with the think tank.
houliqiang@chinadaily.com.cn