Jadeite necklace at auction tells family's tale
Share - WeChat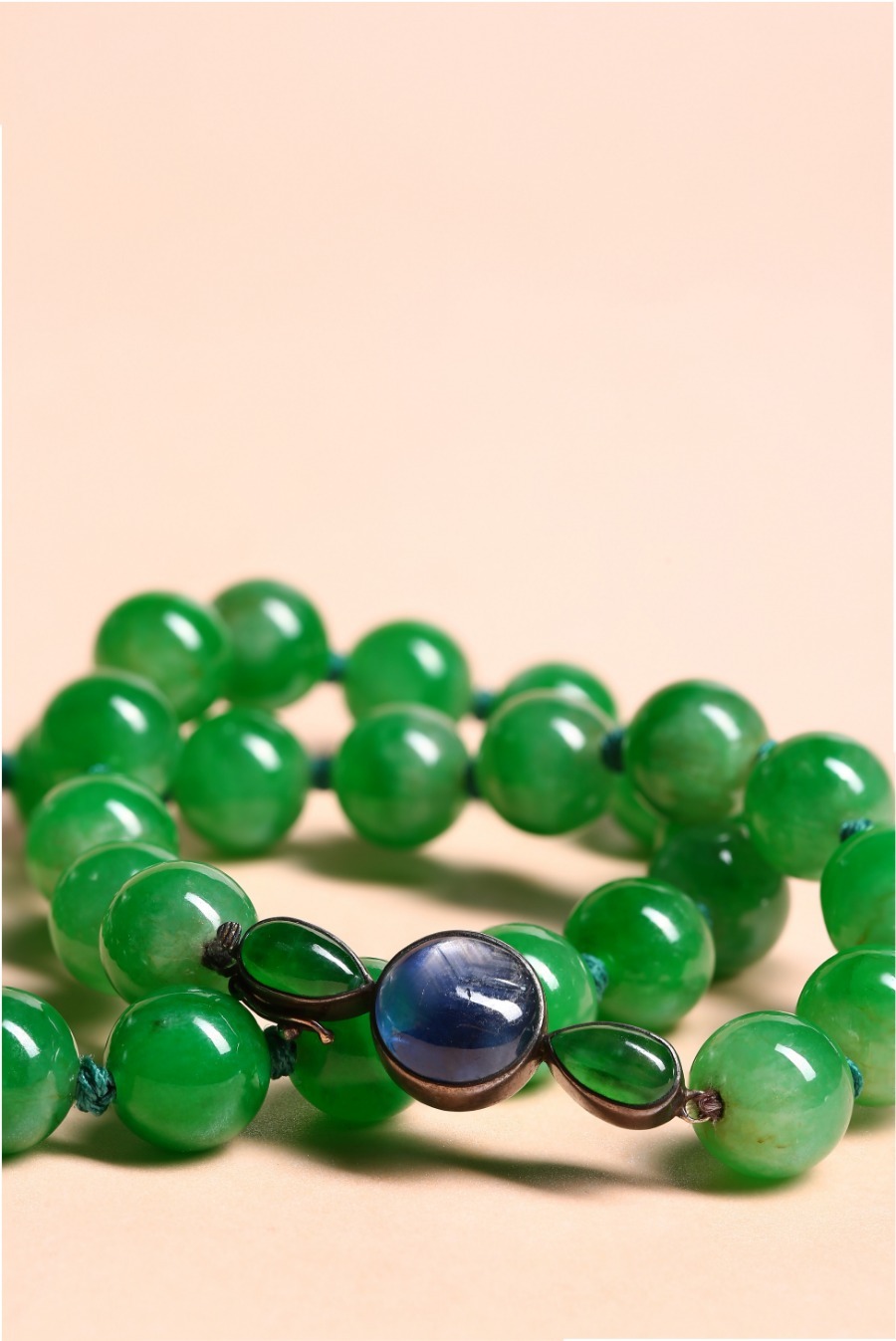 During a business trip in Beijing in the early 20th century, Chinese-Indonesian sugar magnate Oei Tiong Ham bought two exquisite jadeite bead necklaces from renowned jade dealer Tieh Bao Ting. The beads were taken from a court necklace formally owned by the Qing Dynasty (1644-1911)'s royal family.
Jadeite or feicui in Chinese is favored among jewelry collectors, as it glitters with elegance and majesty.
Oei gave the necklaces to his two daughters; Oei Hui-lan, also known as Madame Wellington Koo and her elder sister Cong-lan. Cong-lan later gifted the necklace to her daughter-in-law Fougere Hsia. It had been kept as a family legacy for decades until being auctioned in a New York sale in 2010.
The necklace will appear at Holly's International's auction in Beijing from June 2 to 5.