Xiaomi's revenue surge 54.7% to $12b
By Zhao Shiyue | chinadaily.com.cn | Updated: 2021-05-27 14:11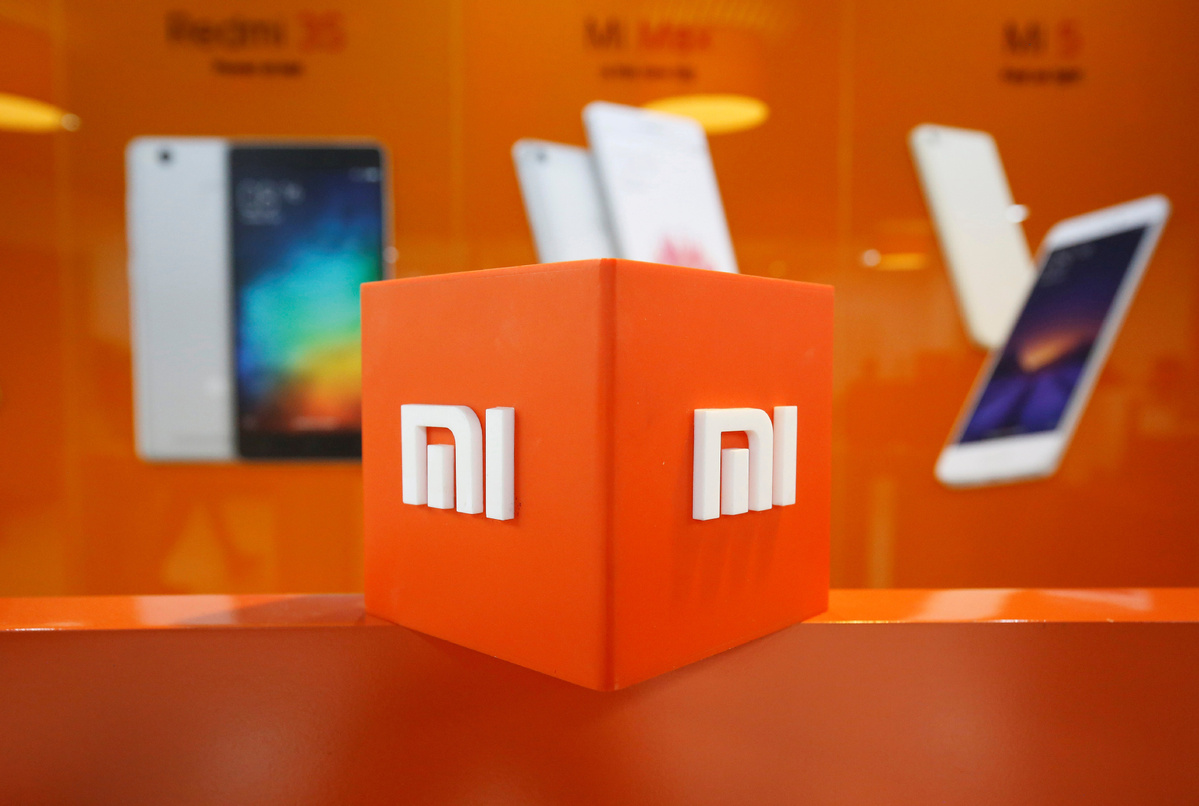 Xiaomi Corp, the Chinese smartphone maker, released its financial report Wednesday, with gross revenue reaching 76.9 billion yuan ($12.03 billion) in the first quarter, up 54.7 percent year-on-year. Net profit also hit a record high to 6.1 billion yuan, an increase of 163.8 percent from a year earlier, news portal The Paper reported.
Xiaomi's smartphone business registered 51.5 billion in revenue, up 69.8 percent year-on-year, with global shipments growing 69.1 percent to 49.4 million units in Q1.
The shipments volume accounted for 14.1 percent of global market share, and ranked the third in the world, according to Canalys, a global technology market analyst firm.
In the first three months, Xiaomi invested about 3 billion yuan in research and development, a 61 percent rise year-on-year.
To compete better in the high-end smartphone market, Xiaomi rolled out three flagship products this March-11 Pro, 11Ultra and MIX FOLD, all priced above 3,000 yuan in the Chinese mainland.
In Q1, the company's market share of high-end smartphones priced between 4,000 yuan and 6,000 yuan in the Chinese mainland rose to 16.1 percent from 5.5 percent a year earlier.
On back of that, gross margin generated by smartphone business rose from 8.1 percent to 12.9 percent on a yearly basis.
At the same time, Xiaomi is making a big push to build up offline channels. As of April 30, it had more than 5,500 retail stores in the Chinese mainland, up 2,300 from the end of last year.
Wang Xiang, president at Xiaomi Corp, said to The Paper that the company paid high attention to the offline channel construction, and is expected to extend its reach to Chinese countryside in a relatively fast time.
From January to March this year, Xiaomi also achieved profitable results in overseas market, with revenue hitting 37.4 billion yuan, growing 50.6 percent yearly.
Data from Canalys showed that Xiaomi ranked No 1 among 12 countries and regions in terms of smartphone market share, and the ranking rose to No 2 in Europe for the first time.
After around three years of development in Europe, Xiaomi has gained increasing brand influence locally, Wang Xiang said, with sales channels further expanding.
Wang said there is still room for improvement in overseas markets, as Xiaomi's market share in Europe remained around 22 percent, but in Western Europe it was in the mid-teens.
On the semiconductor area, Wang said Xiaomi will continue to invest in chip research and development, as "it's about our company's future in the long term".
Wang also expressed confidence in Xiaomi's decision to march into new energy vehicle sector. "Since it takes at least two to three years in car R&D, we will go through very in-depth discussions and research before planning a product," he said.