Report sees nation as digital trade leader
By OUYANG SHIJIA in Beijing and YANG jUN in Guiyang | China Daily | Updated: 2021-05-28 08:57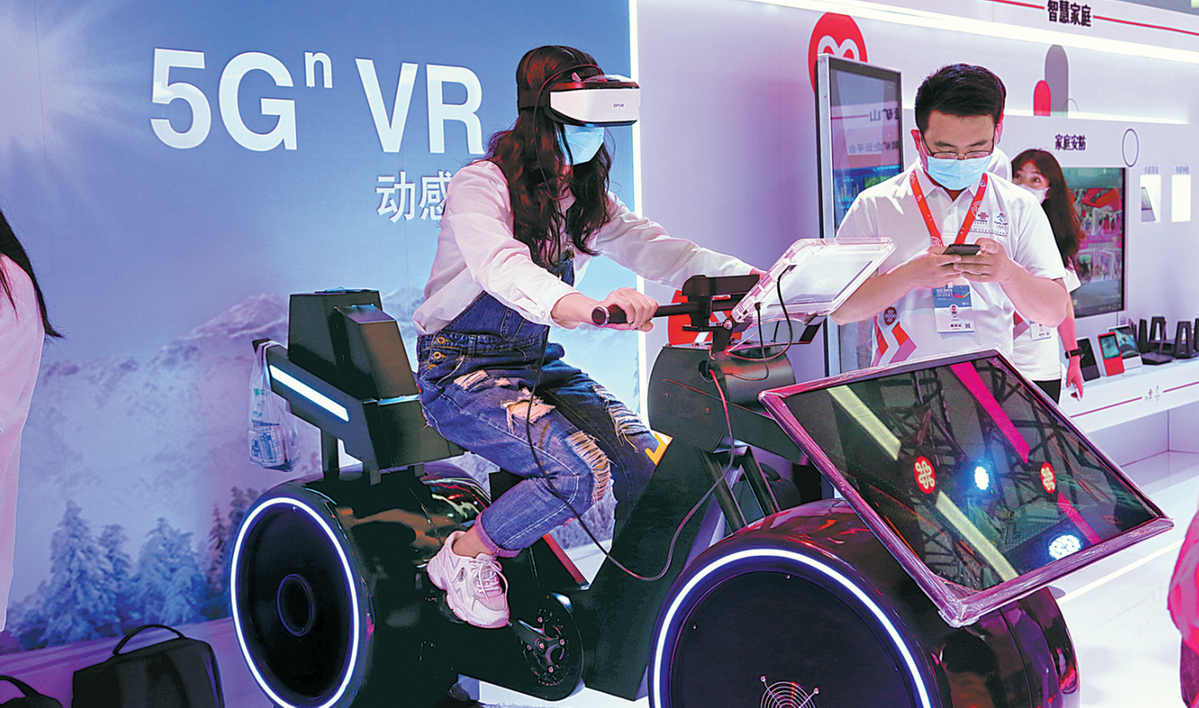 At big data event, MOC document underlines role of cross-border e-commerce
China is moving steadily toward front-runner status in the development of digital trade, fueled by the booming internet use, and the emergence of big data, cloud computing and other new technologies, according to a new report.
After years of development of digital technologies, China is now among the world's top 10 countries for digital trade. The country has ranked first in the globe in terms of total cross-border e-commerce retail export value as well.
This came to light on Wednesday at the release of the report at a forum of the China International Big Data Industry Expo 2021, which runs from Wednesday to Friday in Guiyang, Guizhou province.
The report, published by the Chinese Academy of International Trade and Economic Cooperation (CAITEC), which is part of the Ministry of Commerce, said digital trade mainly encompasses digitally enabled transactions of trade in goods, services as well as data factors, which helps promote the transformation of global industrial, supply and value chains and improve efficiency in the production and operation of enterprises.
During 2020, COVID-19 necessitated rapid development of new forms of digital businesses such as online meetings, telecommuting, e-commerce, mobile payments, cloud services, online games and online healthcare services in China, said Li Jun, director of the department of international trade in services of the CAITEC.
Li said the emerging digital technology solutions and digital trade will drive the digital transformation of traditional sectors, including construction and transportation, and inject new impetus into economic recovery.
Citing the new report, Li said more efforts are also needed to gain a competitive edge. China should accelerate the building of a digital trade platform system, open up wider to the outside world, help expand the overseas market and improve data governance and free flow of cross-border data.
Buoyed by the government's supportive policies and China's blossoming information and communication technologies, China's digital trade is growing rapidly. Data from the Ministry of Commerce showed the volume of China's import and export digital trade surged 6.7 percent to $203.6 billion in 2019, accounting for 26 percent of the country's total import and export service trade volume.
"Embracing a new round of global technological revolution and industrial transformation, (we've seen) accelerated transformation in cross-border e-commerce and other types of trade," said Zhang Wei, deputy head of the CAITEC. "With the rapid development of new forms of digital services such as digital content, search engines, social media, cloud computing and digital payments, digital trade has become the frontier of international cooperation and competition."