China-CEEC ties seen as benefit for all
By ZHANG YUNBI | CHINA DAILY | Updated: 2021-05-31 07:32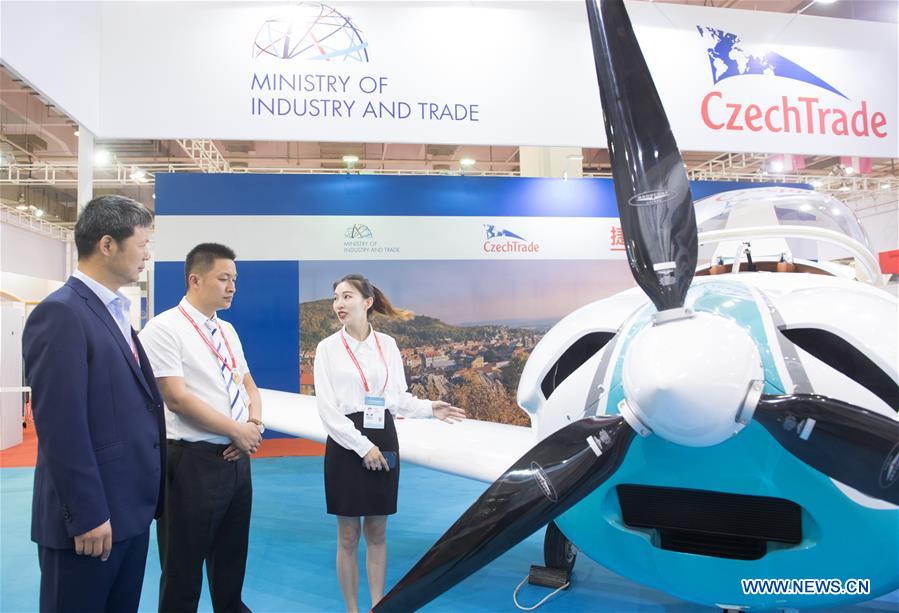 Beijing has dismissed concerns and allegations about its cooperation with Central and Eastern European countries, making clear that China is neither trying to alienate these nations from the European Union nor seeking a "sphere of influence" there.
The past week witnessed a steady pace of China and CEEC visits and meetings to expand two-way teamwork and reiterate commitment to promoting China-EU ties.
Over the weekend in Guiyang, Guizhou province, State Councilor and Foreign Minister Wang Yi met with visiting Polish Foreign Minister Zbigniew Rau and Serbian Foreign Minister Nikola Selakovic.
Wang said at a news conference on Saturday that China-CEEC cooperation focuses on pragmatic economic and trade teamwork, "does not involve the field of defense and security, and has never had any geopolitical, strategic intention, let alone (seeking) any sphere of influence".
Such cooperation is "conducive to achieving balanced development of Europe as a whole" and actually speeding up Europe's integration process, Wang said. He emphasized that China and the EU "are partners rather than rivals "and their ties offer "opportunities rather than challenges".
On Wednesday, President Xi Jinping highlighted mutual support for economic recovery with Montenegro and envisioned greater, more stable China-CEEC cooperation, during a phone conversation with Montenegrin President Milo Djukanovic.
As Montenegro seeks to join the EU, China respects this decision, and the steadily growing China-Montenegro pragmatic cooperation within the China-CEEC cooperation mechanism "is conducive to Montenegro's early accession to the EU", said Chinese Ambassador to Montenegro Liu Jin.
"China has no geopolitical ambitions in Montenegro and the Western Balkans, nor does it intend to compete with the EU for influence," Liu said at an academic webinar on Thursday.
The alleged "threat" by China to Europe is not supported by trade data, either.
The 17 CEE countries as a whole and the EU have registered double-digit, year-on-year trade growth with China. Trade with CEE countries rose 50.2 percent in the first quarter of this year, according to the Ministry of Commerce, while trade with the EU increased 32.1 percent in the first four months of 2021, according to data from the General Administration of Customs.
Advancing a regular economic agenda between China and the CEE countries amid the COVID-19 pandemic will only help make them, as well as the whole of Europe, more resilient to headwinds, and Beijing believes that a weaker Europe would only lead to China's loss, experts and officials said.
Behind the attacks on China-CEEC cooperation are beliefs held by some that China may undermine some leading EU countries' influence in Central and Eastern European countries, or that China is penetrating the region economically or militarily and sabotaging Europe's integration process, according to a recent research article published by the China Development Institute, which is based in Shenzhen, Guangdong province.