Screen play reflects new reality
By Xu Lin | China Daily | Updated: 2021-05-31 08:17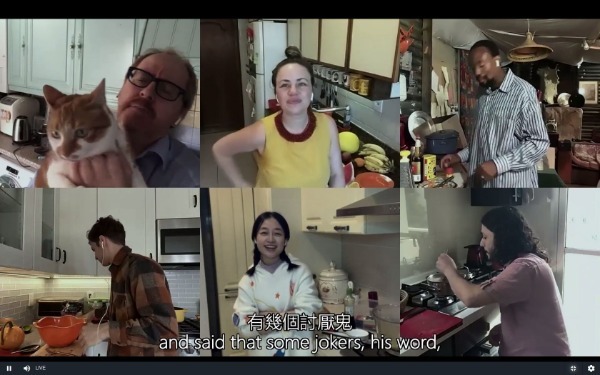 Two rows of six images on the Zoom video conferencing platform show four men and two women cooking local specialties in their respective kitchens and chatting with each other.
It's not an online meeting, something that has become routine from the past year as part of global efforts to combat the COVID-19 pandemic, nor an online cookery class. It's a play that's actually produced and performed via Zoom.
The performers, who hail from six countries-China, Brazil, Lebanon, South Africa, the United Kingdom and the United States, act in their own homes and interact with each other in front of a smartphone or tablet computer.
The creative work, The Plague, is a 90-minute real-time online play premiered in March as part of the 49th Hong Kong Arts Festival.
For a week up to May 31, audiences could book tickets from the official website of HKAF to watch the recorded version online. However, it was only available for those in Hong Kong due to copyright.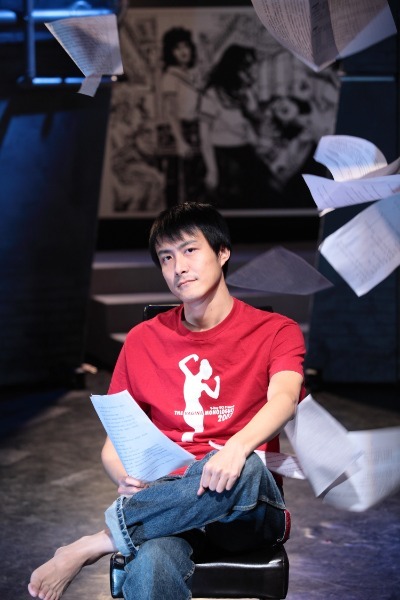 "Modern theater should embrace advanced technology to explore infinite possibilities. Online theater is not a stopgap measure during the COVID-19 pandemic. It's no death knell for theater, but a prelude to our future," says avant-garde theater director Wang Chong, founder of the Beijing-based theater troupe Theatre du Reve Experimental. He's directed various experimental plays involving multimedia.
The play was adapted from The Plague by Nobel Prize laureate for literature Albert Camus (1913-60), published in 1947.
In the book, a narrator tells the story about a plague ravaging the townspeople of Oran, which was then a French prefecture along the coast of Algeria. When fear and isolation emerge among the locals as the town of Oran is quarantined, each individual responds differently to the deadly epidemic.
It was in 2019 when Wang first got the drama script adapted from Camus' original work by British director Neil Bartlett in 2017. "I like the script but I thought there was no hurry to make it into a play," he says.
However, when COVID-19 suddenly hit Wuhan in Central China's Hubei province last January, he felt a pressing need to put The Plague on stage in 2020, the Year of the Rat-the rodent which appears in the book as the symbolic first omen of the plague.
"It's a bit pitiful that the play was finally put on stage this year, but the final theme has evolved greatly-it's about the global fight against the pandemic," Wang says.