China propels Asia's increased FDI into Africa
By TONDERAYI MUKEREDZI in Harare | chinadaily.com.cn | Updated: 2021-06-02 13:34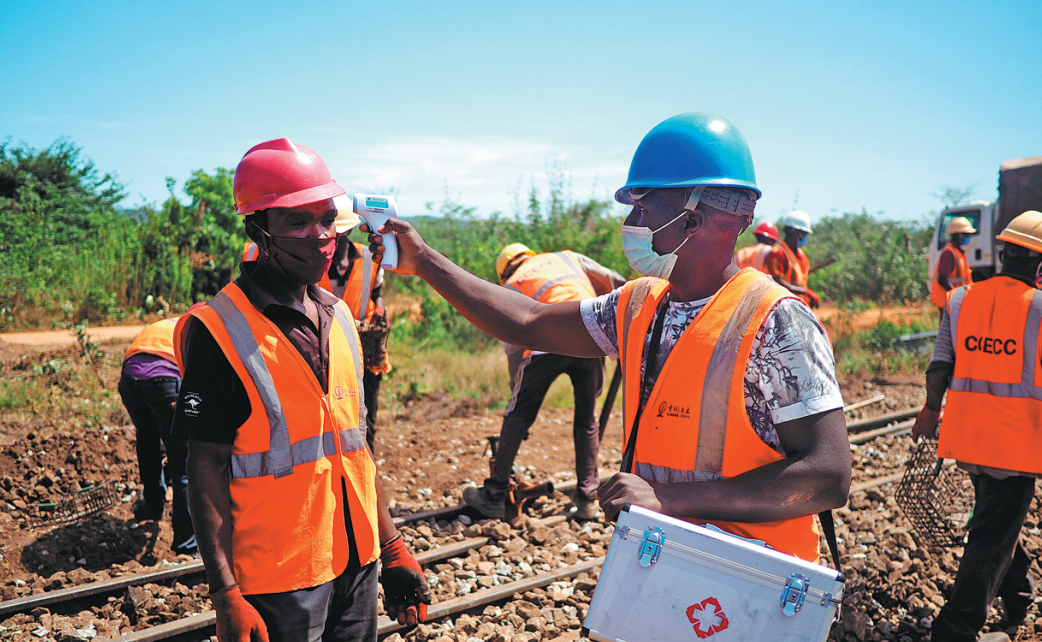 The share of Asia's foreign direct investment into Africa grew by 5 percent in 2002 to 23 percent in 2018 with China accounting for nearly half of the FDI, a report by the World Bank said.
The report, Road to recovery in Sub-Saharan Africa: Capitalizing on transformative opportunities from shifting FDI patterns, said what it described as a steady increase in FDI from Asia and Africa, that has changed the historical pattern where Europe has dominated Africa's FDI investments, and made up two-thirds of the FDI stock until 2005.
"While its (Europe) absolute value grew, its share has fallen since then to below 50 percent in 2018. In its place, FDI from Asia has increased, whose share grew from 5 percent in 2002 to 23 percent in 2018. A primary driver is China, whose FDI accounts for almost half of Asian FDI in the region," the report published on May 27 said.
Major changes have also been noted in the destinations for FDI in Africa with West Africa claiming a notable increase thus challenging Southern Africa as the major recipient of FDI in Africa.
"Southern Africa (especially South Africa) has historically been the main destination for FDI, hosting more than 70 percent of all FDI in the region in 2004. Yet, by 2018, it represented only 30 percent of FDI stocks by 2018. This is because FDI in other parts of the continent grew, most notably in Western Africa (led by Nigeria), where FDI stock increased from 15 percent in 2002 to 36 percent in 2018," the report added.
The diversification of new investments from raw materials into manufacturing and services is another shift highlighted by the report. Between 2006 and 2010, resource extraction, petroleum and coal processing projects made up more than half of the estimated $236 billion greenfield FDI projects announced in Africa but between 2016 and 2020, new projects in these sectors accounted for less than a quarter of the total.
Low foreign investment is blamed for holding back Africa's participation in global value chains. According to the report, in 2000, the continent attracted a mere 1 percent of global FDI inflows, and raised it to 3 percent by 2018. In contrast, developing countries in the Asia-Pacific increased their global FDI share from 10 to 31 percent, and raised their GVC participation share from 11 to 17 percent during this time.
The report said COVID-19 pandemic caused new FDI announcements in Africa to decline by 56 percent in 2020 from 2019.
Gyude Moore, a senior policy fellow at the Centre for Global Development, said a perception of Africa as too risky for investment has meant low FDI compared to other regions, hence when it comes to FDI and infrastructure financing, the more sources the better.
"Africa's investment needs are so high and its private capital base so low, the continent needs as much FDI as possible. As long as the FDI isn't speculative and is deployed in productive sectors, who cares where it is coming from," he said.
He said Africa's "debt trap" narrative with China has always been more political than real.
"There is no evidence of a debt trap from China. It is true that some African countries are seriously indebted but that's not because China is the sole creditor.
"FDI that increase productivity in African economies, improves industrial capacity and allows us to add value to African products, build infrastructure and develop local and regional value chains will be welcome, regardless of origin and country," he said.