New tech makes Tianjin Port smarter
By Zhang Jie | chinadaily.com.cn | Updated: 2021-06-02 16:33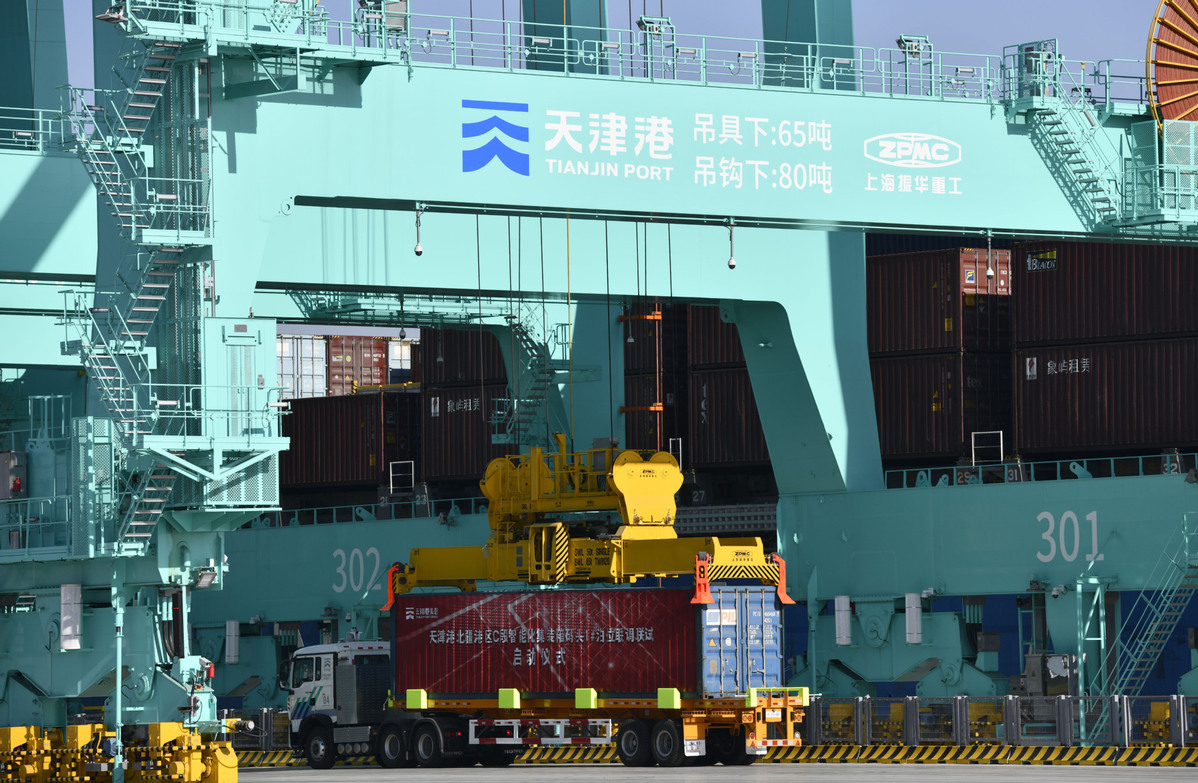 New technologies have enabled Tianjin Port, an important shipping hub in North China, to achieve an intelligent transformation.
China Mobile and Huawei have jointly launched pilot applications of 5G, AI, cloud computing and other new technologies at Tianjin Port, according the Beijing Daily on Wednesday.
Supported by the new technologies, the Tianjin Port Group Co saw its cargo throughput rise 6.1 percent year-on-year to 18.35 million 20-foot equivalent units (TEUs) in 2020, with the growth rising to the first spot among the world's top 10 ports, said the Beijing Daily.
As a "gold key", the Beidou Satellite Navigation System and 5G technology is boosting the traditional container terminal to upgrade its automation, and achieve a number of world-leading technological achievements.
Thanks to an upgrade project on container terminal to whole process automation, the overall operational efficiency was increased by nearly 20 percent, energy consumption per container decreased by 20 percent, labor reduced by over 60 percent and comprehensive operating costs declined by 10 percent, said Peng Xiaoguang, manager of the technical department at Tianjin Port Group.
Many high-definition cameras backed by 5G installed on quay cranes -- which can accurately identify the box number, the vehicle number and other information -- clerks can complete tallying work at the intelligent operation room, instead of working outdoors against the howling wind, or blinding sunlight.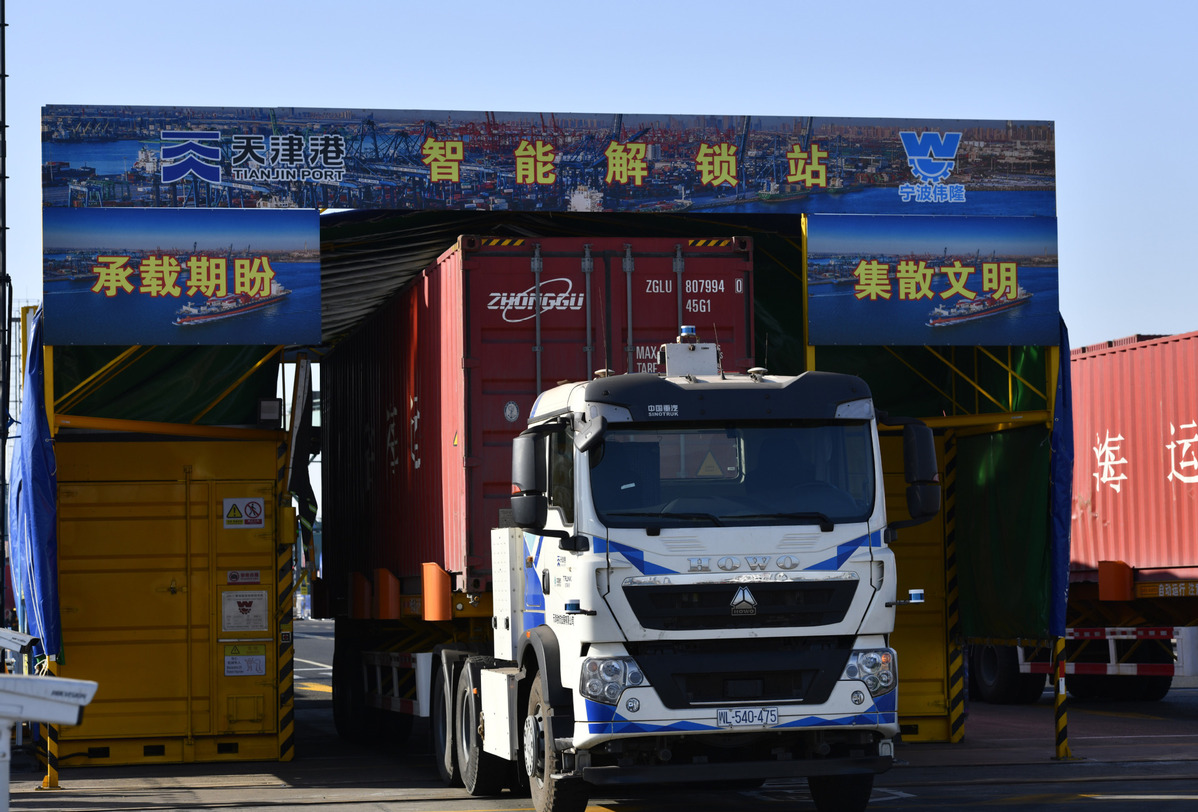 Moreover, the tallying work efficiency also improved, where one laborer, instead of just watching one quay crane, can now observe more cranes at once.
Driverless trucks with AI and 5G technology to crisscross the container terminals have become a daily sight at Tianjin Port, said the Beijing Daily.
These driverless trucks can quickly identify containers and mechanical equipment, automatically make driving behaviors such as deceleration, braking, turns, detours and stops, and accurately provide the optimal route to drive into the designated area.
Peng said that the driverless trucks not only solve the problem of driver shortages and fatigued driving, but also enable the port to upgrade from a labor intensive scenario to one which is intelligent and unmanned.
In addition, with the use of 5G long-range control technology, mobile crane drivers also can control more cranes via real-time HD images in a room.
Currently, the average time delay via 5G network is as low as 20 milliseconds at the Tianjin Port. In the future, through a bandwidth enhancement scheme jointly developed by China Mobile and Huawei, the upstream rate will reach 1 gigabyte per second, to meet more business demands on tire cranes, bridge cranes, unmanned container trucks and video surveillance.
The Tianjin Port area has opened 148 5G base stations, with an average speed 20 times higher than that of 4G, achieving full coverage of the main port areas.