Experts: Trade ties key to Sino-US relations
By LIU ZHIHUA,ZHONG NAN in Beijing and ZHAO HUANXIN in Washington | CHINA DAILY | Updated: 2021-06-03 07:47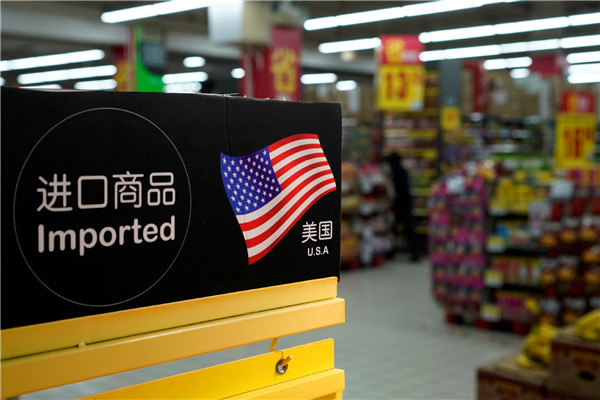 China-US economic and trade exchanges represent the foundation of their bilateral ties, and it is important for the two countries to enhance economic and trade relations based on equality and mutual respect, according to analysts and business leaders.
Their comments came after the latest video talk between Chinese Vice-Premier Liu He and US Treasury Secretary Janet Yellen on Wednesday morning, following Liu's phone conversation with US Trade Representative Katherine Tai last week.
Liu is also a member of the Political Bureau of the Communist Party of China Central Committee and chief of the Chinese side of the China-US comprehensive economic dialogue.
The two sides said they believed that China-US economic relations are very important. In the spirit of equality and mutual respect, they conducted extensive exchanges on the macroeconomic situation and bilateral and multilateral cooperation, candidly exchanged views on issues of mutual concern and expressed willingness to maintain communication, according to a statement from the Chinese side.
The US Treasury Department said Yellen had an "introductory virtual meeting" with Liu, in which they discussed US plans to support a continued strong economic recovery.
Ruan Zongze, executive vice-president of the China Institute of International Studies, said, "As the top two economies in the world, the two countries' economic and trade ties are crucial for their relations."
"Despite existing disputes, both sides have the intention to maintain communication, and it is important that such communication is based on equality and mutual respect," Ruan said.
The Chinese economy's quick recovery from the impact of COVID-19 has made a contribution to the global economic recovery and also shows it is a reliable trade partner for the US, he said, adding that economic and trade exchanges between the two countries are expected to have more potential.
The two sides should work together to enhance their economic and trade ties, to create better conditions for economic development and the improvement of people's livelihoods, he said.
The latest data from China's General Administration of Customs showed that the US is China's third-largest trading partner, with trade between the two countries surging 50.3 percent year-on-year to 1.44 trillion yuan ($225.43 billion) during the first four months of 2021.
US companies continue to see opportunities in China not only in areas such as the "going global" campaign of Chinese companies and the growth in domestic consumption, but also in new areas such as China's adoption of leading-edge digital technologies.
Farrell Wang, managing director in China for Consumer Health at Johnson & Johnson, a New Jersey-headquartered multinational company, said China is not only the critical growth engine but also an innovation hub for the company's global business portfolio.
CK Tan, vice-president for the Asia-Pacific region of Lubrizol Corp, a US specialty chemical products maker, said: "We see great opportunities to further drive our growth in China … and will continue to invest to increase capacity and strengthen innovation capabilities to meet growing local market needs."