EU hopes Biden can fix Brexit row
By JONATHAN POWELL in London | China Daily | Updated: 2021-06-04 09:25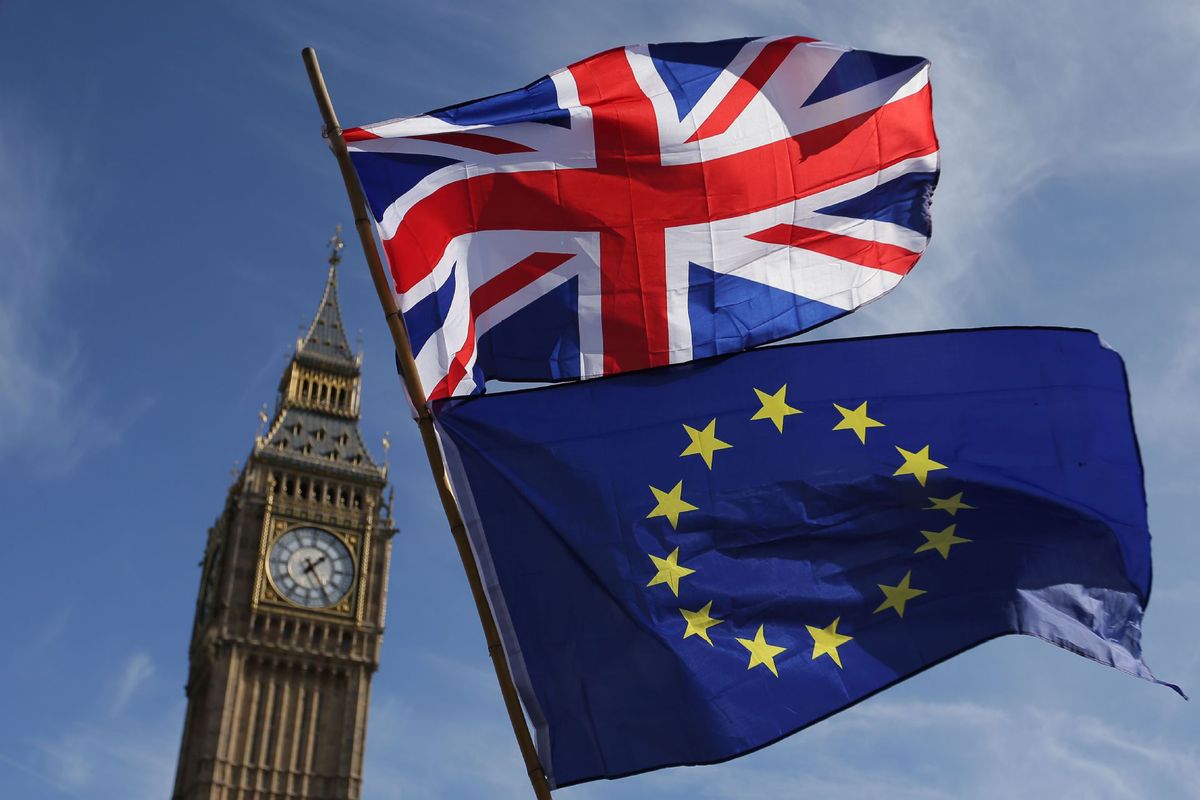 The European Union believes United States President Joe Biden can be "instrumental" in persuading Britain's Prime Minister Boris Johnson to agree a plan to calm post-Brexit tensions in Northern Ireland.
The president will speak with the prime minister ahead of the G7 summit in Cornwall, England, next week, in what will be the first face-to-face meeting between the two leaders.
Ongoing talks between the UK and EU over the Northern Ireland protocol, part of the Brexit deal that creates a trade border in the Irish Sea in order to prevent a hardening of the Irish land border, have reportedly made little progress.
The Financial Times reported that Brussels is now counting on the US president to help resolve the ongoing dispute that has threatened stability in Northern Ireland.
The protocol keeps the British territory of Northern Ireland in the EU single market for goods and means EU customs rules are enforced at its ports.
The UK announced in March it intended to unilaterally extend the grace period to help companies adjust, a move that prompted the EU to threaten legal action.
An EU diplomat told the Financial Times: "Biden could be instrumental in helping to put the process back on track. There's no mystery around the fact that Biden wants this solved."
The FT quoted a spokesperson for the White House National Security Council as saying that the Biden administration wants the UK and the EU "to prioritize political and economic stability in Northern Ireland".
The spokesperson said: "We remain steadfast supporters of a secure and prosperous Northern Ireland in which all communities have a voice and enjoy the gains of the hard-won peace."
Britain's Brexit minister, David Frost, and his EU counterpart Maros Sefcovic, the European Commission vice-president, are due to meet each other on June 9, for more discussions on the protocol. Biden is expected to arrive in the UK soon after that meeting.
"We think the timing will help the process," the EU diplomat told the FT.
Another senior EU diplomat told the paper: "Joe Biden wants a good relationship with the UK and the EU and wants them to work well together."
In a recent interview with the BBC on Sunday, Sefcovic said both sides seek a joint plan for solving issues around the protocol.
After meeting business and community leaders in Northern Ireland on Wednesday, Frost repeated that the protocol is "not sustainable "unless checks are toned down.
Quoted by the Daily Mail, he said: "We are committed to working through the issues with the EU, to find a way forward and have been doing so intensively for the last few months. We have proposed a range of solutions to the existing problems but progress is limited. We do think the EU needs to show more common sense and pragmatism."
He added: "It is hard to see the protocol as currently operating could be sustainable for long and we continue to consider all other options."