Ink paintings present a bird lover's animated world
Share - WeChat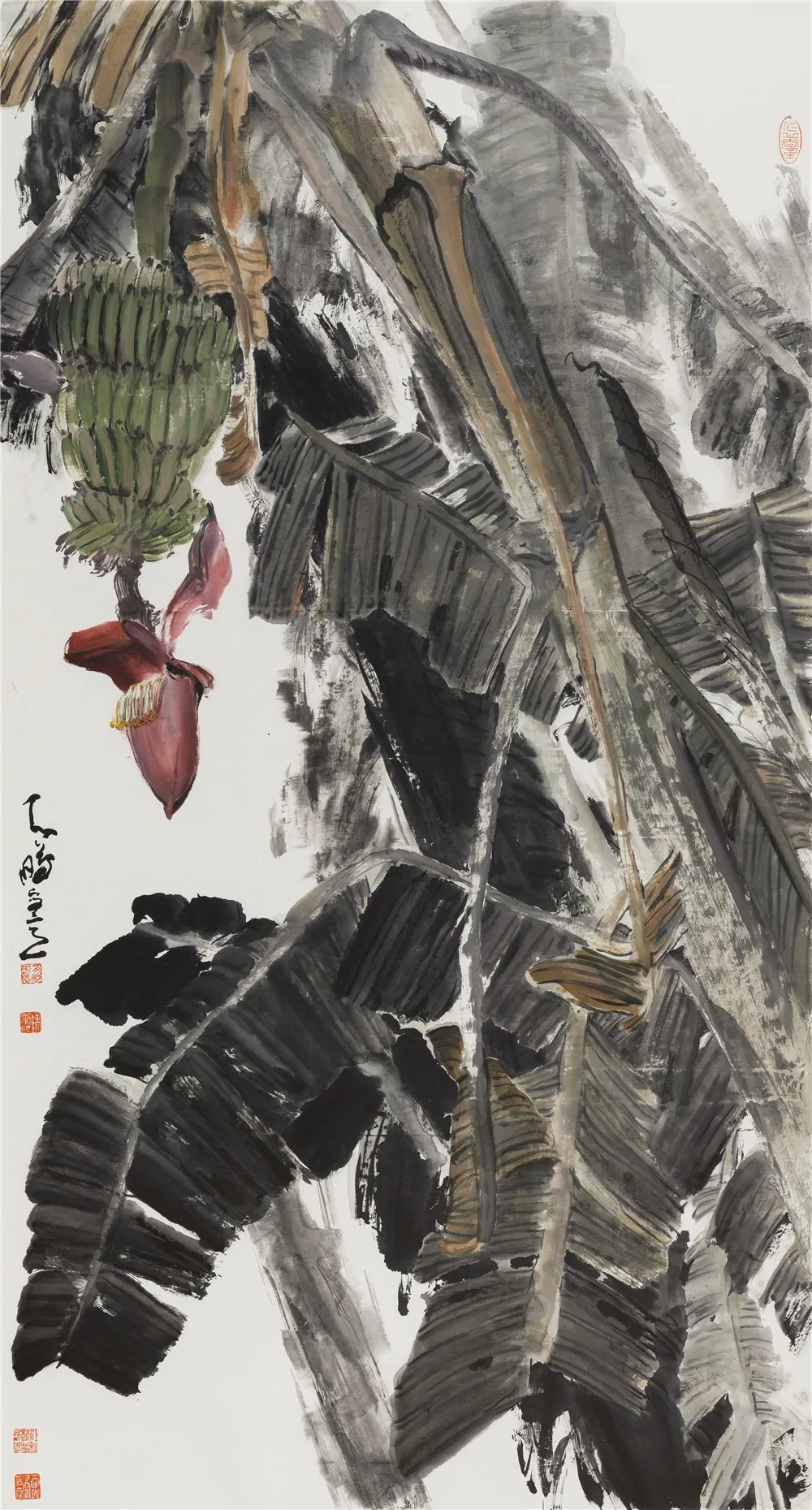 He Jialin, the director of the National Academy of Painting's art museum, said he was impressed by his colleague painter Chen Peng's extensive knowledge of birds. He said once they visited a bird museum while traveling in Kenya years ago, and Chen recognized many species and knew their behaviors.
He said many painters who specialize in the flower-and-bird genre of classical Chinese paintings normally depict certain kinds of birds, while Chen paints as many species as he could, as long as he knows about them.
An exhibition at the National Academy of Painting until June 15 shows dozens of Chen's paintings of flowers and birds to present a lively world.
Chen's work reflects a mastery of the techniques of classical Chinese ink art and an appropriate blend with the vibrancy of the color scheme and the rules of perspectives of the oil painting.
Huyang, or the desert willow poplars in Northwest China, is one of the recurring themes in Chen's creation. He steps aside from hailing the tough side of the trees like many painters do. He, however, renders a touch of warmth and softness toward Huyang, which is famous for surviving centuries in harsh conditions.