Budweiser to set an example on sustainability through its Wuhan brewery
By Zhong Nan | chinadaily.com.cn | Updated: 2021-06-07 10:14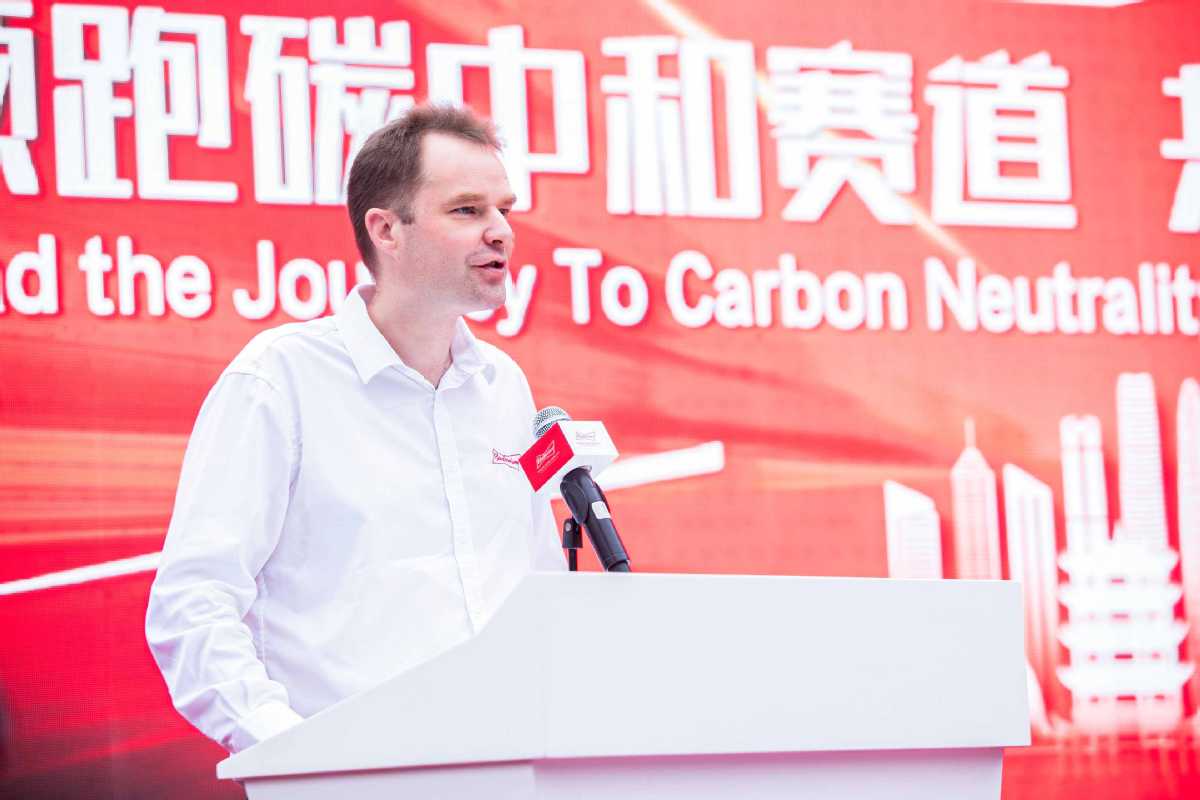 With China striving to achieve peak carbon emissions by 2030 and carbon neutrality by 2060, Budweiser Brewing Co APAC Ltd, announced that its Wuhan brewery will be the first brewery to become its parent group AB InBev's first carbon-neutral brewery globally this year.
The Wuhan brewery, the first brewery of Budweiser APAC, a Hong Kong Stock Exchange-listed brewer, in China, has been making all-round efforts from multiple aspects, including using 100 percent renewable electricity, renovating into biomass, deploying electric trucks, installing new charging poles, and building a central control room to ensure the orderly implementation of actions related to carbon-consumption reduction.
"At Budweiser, sustainability is not part of our business, it's our business. So we are firmly marching toward our 2025 sustainability goals," said Jan Craps, co-chair and CEO of Budweiser APAC.
Given the backdrop of China's nationwide participation in building ecological civilization, the executive said the company's Wuhan Brewery is committed to becoming AB InBev's first carbon neutral brewery across the world, in 2021. The company will carry out more activities to facilitate China's goal in green and high-quality development.
Budweiser APAC also pledged to complete installation of solar panels in a total of 11 breweries in China before 2022.
"We have achieved over 25 percent of renewable electricity contracted in China on our RE 100 goal," he said, adding the company is expected to contract over 120 million kWhs of renewable electricity and reduce 84,120 tons of carbon emissions in 2021.
Budweiser APAC to date runs three breweries 100 percent powered by renewable electricity in Ziyang in Sichuan province, Wuhan in Hubei province and Kunming in Yunnan province in China.
In addition to installing a large number of solar panels in its plants across the country, Budweiser APAC will apply more measures to promote circular packaging and smart agriculture, as well as cut water usage and work with more local partners to push sustainable growth in the coming years, said Craps.
He said the company has been leading sustainability in the industry through collaboration with partners across the value chain on the path of fulfilling its 2025 sustainability goals.
By actively sharing its Renewable Electricity 100 strategies, Guangdong Huaxing Glass Co Ltd, the largest glass container manufacturer in Asia by output volume, and Budweiser APAC's largest glass bottle supplier, has implemented its first on-site solar project which will help cut packaging-related carbon emissions of the brewer.
"Carbon neutrality, now already a global consensus, will bring major changes to social development in the future," said Fong Wee Kean, deputy director for Beijing office at the World Resources Institute, a global research nonprofit organization.
However, the development of a low-carbon society is never possible without involving corporates around the world, he noted.
Eager to inject more green factors into its business, Budweiser APAC announced its 2025 Sustainable Development Goals in 2018. It aims to reduce carbon dioxide emissions by 25 percent across its value chain by 2025 compared to 2018, making the company' one of the most ambitious among beer companies.