China's wearable devices shipment surges in Q1
Xinhua | Updated: 2021-06-07 14:31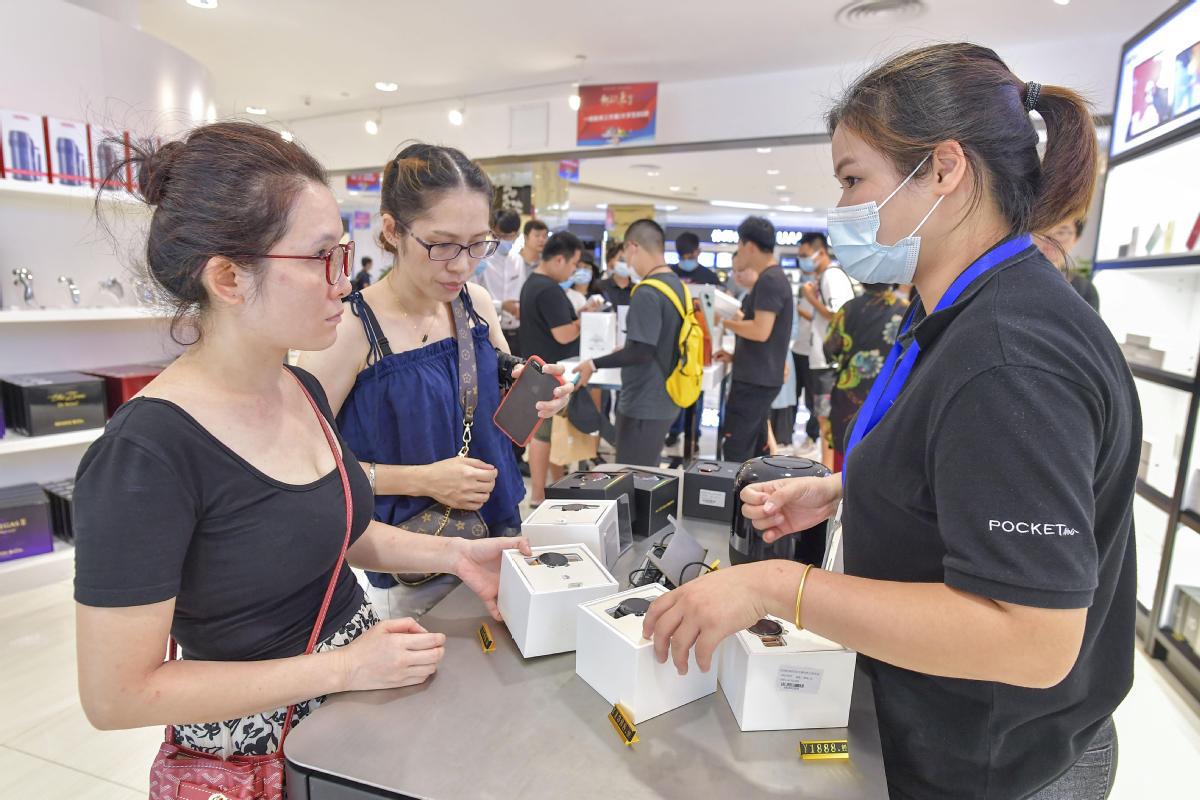 BEIJING -- China's shipment of wearable devices notched robust year-on-year expansion in the first quarter of 2021, according to an industrial report.
Makers of wearable devices in the country shipped 27.29 million units during the period, up 42.6 percent year-on-year, said the global market research firm International Data Corporation (IDC).
Compared with a year ago, the shipment of basic wearable devices, which do not support third-party apps, soared 42.3 percent to 23.3 million units, while the shipment of smart ones jumped 44.3 percent during the January-March period, the data showed.
Huawei, Xiaomi and Apple were the top three vendors in terms of shipment, with Huawei accounting for 22.9 percent of the total.
However, the shipment of wristbands declined for six consecutive quarters since the fourth quarter of 2019, said the IDC.
The data showed that China's shipment of wristbands went down 21 percent year-on-year in the first quarter of the year, marking a second straight quarter for shrinking by over 20 percent.