Summits could put Western alliance to test
By HENG WEILI in New York | China Daily Global | Updated: 2021-06-09 08:36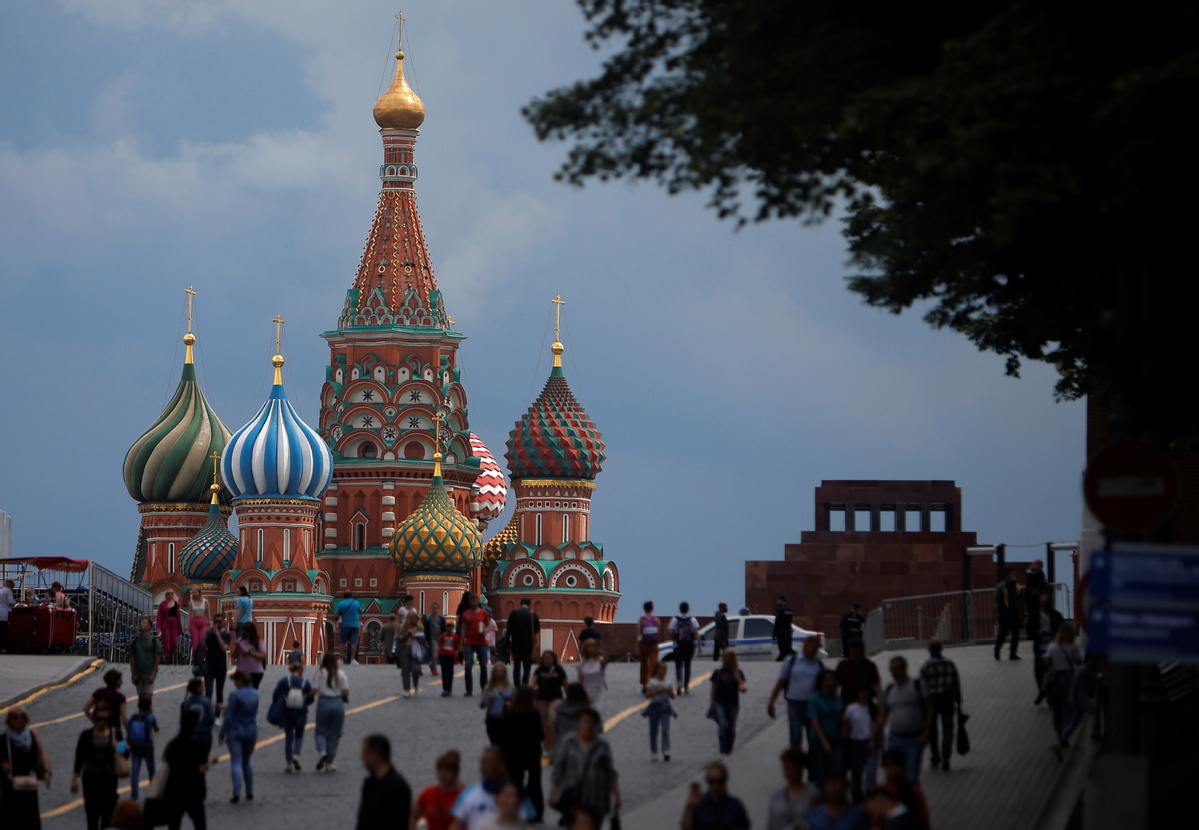 Ahead of Biden-Putin meeting, expert says European nations not of one mind on Russia
Cautious optimism was mixed with tough talk ahead of the meeting on June 16 between the presidents of the United States and Russia, with one expert saying NATO allies are no longer of one mind regarding the so-called threat from Moscow.
US President Joe Biden, who is making his first overseas trip since his Jan 20 inauguration, will meet with Russian President Vladimir Putin in Geneva after the upcoming G7 and NATO summits.
The G7 summit will be held at Carbis Bay, Cornwall, England, from Friday to Sunday, with the United Kingdom presiding. The NATO summit will be held on Monday in Brussels.
In an opinion piece published on Saturday in The Washington Post, Biden wrote, "We are standing united to address Russia's challenges to European security, starting with its aggression in Ukraine, and there will be no doubt about the resolve of the United States to defend our democratic values, which we cannot separate from our interests."
However, Putin views the US approach as an attempt to contain Russia, and he accused Washington of using the US dollar as a tool of economic and political competition.
"We have no disagreement with the United States. They only have one point of disagreement-they want to hold back our development; they talk about this publicly," Putin told the St. Petersburg International Economic Forum on Friday. "Everything else stems from this position."
White House National Security Advisor Jake Sullivan told reporters on Monday that "at the end of the day, what we are looking to do is for the two presidents to be able to send a clear signal … to their teams on questions of strategic stability, so that we can make progress in arms control and other nuclear areas to reduce tension and instability in that aspect of the relationship."
Melvin Goodman, a senior fellow at the Center for International Policy and a professor of government at Johns Hopkins University, said that one advantage Putin could have as the summits approach is that European nations are not united in opposition to any perceived threat from Russia.
"The Western alliance is no longer single-minded on the issue of the nature of the Russian threat. (French President Emmanuel) Macron and (German Chancellor) Angela Merkel believe that Washington has been hyping the threat for its own domestic reasons, and the West European governments are far more sanguine about dealing with Moscow than their East European 'allies,'" Goodman wrote in an article published on Monday on the opinion website counterpunch.org.
"The Germans and the French have ignored US efforts to limit their economic dealings with Russia and China in the name of containment," he wrote.
Perhaps a signal of that is the fact that the Nord Stream 2 natural gas pipeline from Russia to Germany, which the US has opposed, is 100 kilometers from completion, according to Russian news agency TASS.
"The physical completion of the pipeline was, I think, a fait accompli," US Secretary of State Antony Blinken told the House Foreign Affairs Committee on Monday. Blinken said that opposing the pipeline could harm US-Germany relations.
In addressing the Nord Stream 2 project at the St. Petersburg forum, Putin said: "I think it should be completed, especially given that the new US administration speaks of its intention to build up good relations with its key partners in Europe. How can you build good relations with your partners and neglect their interests? This is nonsense."
After Biden meets with UK Prime Minister Boris Johnson to "affirm the special relationship between our nations", he will attend the G7 summit, the first in two years to be held in person, due to the COVID-19 pandemic.
The G7 comprises the US, the UK, Canada, France, Germany, Italy and Japan. The European Union is a supranational member that does not assume the rotating presidency.
Meanwhile, in an interview that aired on Sunday on the news website Axios, Blinken said Putin would have to address accusations that recent ransomware attacks came from Russia. Targets of the cyberattacks were the Colonial gas pipeline and meat processor JBS USA.
"One of the things we're seeing is that criminal enterprises seem to be engaged in these attacks. And it is an obligation on the part of any country, including Russia, if it has a criminal enterprise acting from its territory against anyone else, to do what's necessary to stop it, to bring it to justice," Blinken said.
The US Justice Department announced on Monday that it had recovered $2.3 million of the $4.4 million in cryptocurrency paid as ransom in the pipeline outage.
Putin said on Friday that suggestions that his country was linked to ransomware attacks were "absurd "and an attempt to cause trouble ahead of his summit with Biden, Reuters reported.
Biden, meanwhile, is expected to try to shore up the traditional US alliances with European nations, which were strained under the administration of former US president Donald Trump, who demanded that NATO countries contribute more to their own defense.
Reuters and Xinhua contributed to this story.