No US infrastructure deal, but China focus
By HENG WEILI in New York | China Daily Global | Updated: 2021-06-09 12:08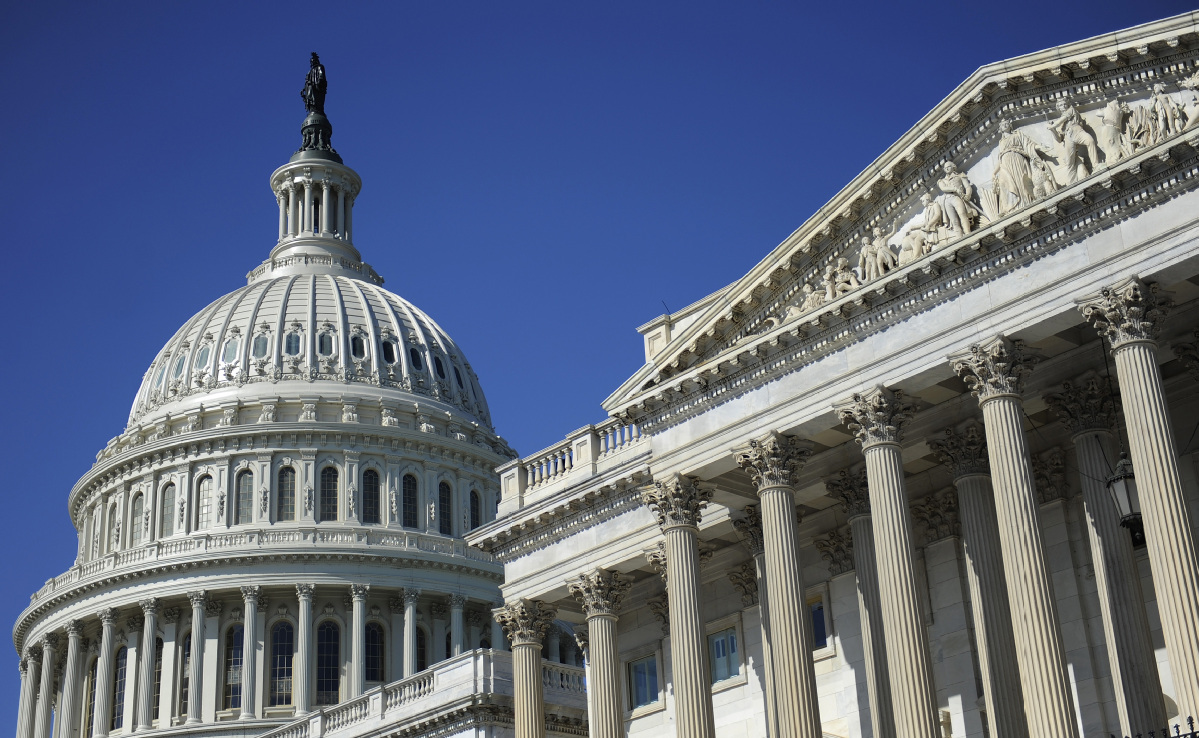 While US President Joe Biden and a group of Republican senators could not reach an agreement on domestic infrastructure spending Tuesday, the Senate did approve billions in funding to compete with China on technology.
The Senate, in a 68-32 vote, authorized about $190 billion for provisions to strengthen American technology and research and would separately approve spending $54 billion to increase US production and research into semiconductors and telecom equipment.
The House of Representatives has not yet passed a similar bill, which would be needed for the legislation to reach Biden's desk.
"If we do nothing, our days as the dominant superpower may be ending. We don't mean to let those days end on our watch. We don't mean to see America become a middling nation in this century," Senate Majority Leader Chuck Schumer of New York, a co-sponsor of the measure, said, in reference to competition from China.
Biden on Tuesday ended talks on his infrastructure bill with a key Republican, instead reaching out to a bipartisan group, after discussions with Senator Shelley Capito of West Virginia were unproductive, Reuters reported.
Capito, the leader of a group of six Senate Republicans handling the negotiations, offered $330 billion in new spending on infrastructure, well below Biden's reduced offer of $1.7 trillion.
"He informed Senator Capito today that the latest offer from her group did not, in his view, meet the essential needs of our country," White House press secretary Jen Psaki said in a statement.
When Biden rolled out his infrastructure plan on March 31, he cited keeping up with China as one of his objectives.
"Do you think China is waiting around to invest in its digital infrastructure or in research and development?" Biden said in remarks at the White House on April 7. "I promise you, they are not waiting. But they're counting on American democracy to be too slow, too limited and too divided to keep pace."
Schumer said he now will use a congressional budget procedure known as reconciliation to pass Democratic infrastructure priorities with 50 Democratic votes, if a bipartisan deal is obtained.
"We all know as a caucus, we will not be able to do all the things that the country needs in a totally bipartisan — in a bipartisan way, and so at the same time we are pursuing the pursuit of reconciliation."
"We had a robust package that we could've made work, and I think I could've gotten 20-25 Republicans to go with me," Capito told ABC News. "They moved the goalposts on me a couple of times and they just decided to walk away."
The White House proposals address climate change, home healthcare and education, along with spending on more traditional infrastructure projects such as roads and bridges.
"Roads, bridges, transit, rail, airports, ports, and broadband. This is real infrastructure, and it's in the Republican Plan that Biden just axed. No partisan wish lists, just funding for REAL infrastructure," Republican Senator Tim Scott of South Carolina wrote on Twitter.
While partisan politics dominate the domestic agenda in Washington, the two major political parties are keeping up pressure on China.
The US will target China with a new "strike force" against what it calls unfair trade practices, the Biden administration said on Tuesday, as it rolled out findings of a review of access to critical products, from semiconductors to electric-vehicle batteries.
The "supply chain trade strike force", led by the US trade representative, is looking for specific violations that contributed to a hollowing out of supply chains that could be addressed with tariffs or other remedies, including toward China.
In the first six months of Biden's administration, Washington has not backed down from the hard-line approach to Beijing started under the Trump administration. Last week, Biden announced that more Chinese companies would be blocked from American investors.
Biden's order will bar US investments in about 60 companies in China's defense or surveillance technology sectors.
The recent order prohibits investments in companies that "operate in or have operated in" China's defense or related materials sector, or in surveillance technology, or are owned or controlled by someone who does.
Major Chinese firms included under both orders include China National Offshore Oil Corp (CNOOC), Hangzhou Hikvision Digital Technology Co Ltd, Huawei Technologies Ltd and Semiconductor Manufacturing International Corp (SMIC).
The US also has in recent years made efforts to thwart the international reach of Huawei on 5G wireless technology and last year unsuccessfully tried to force the sale of popular video-sharing up TikTok, owned by ByteDance in Beijing.
Reuters contributed to this story.