Forecast finds consumer confidence back to luxury
By WANG ZHUOQIONG | China Daily | Updated: 2021-06-10 07:26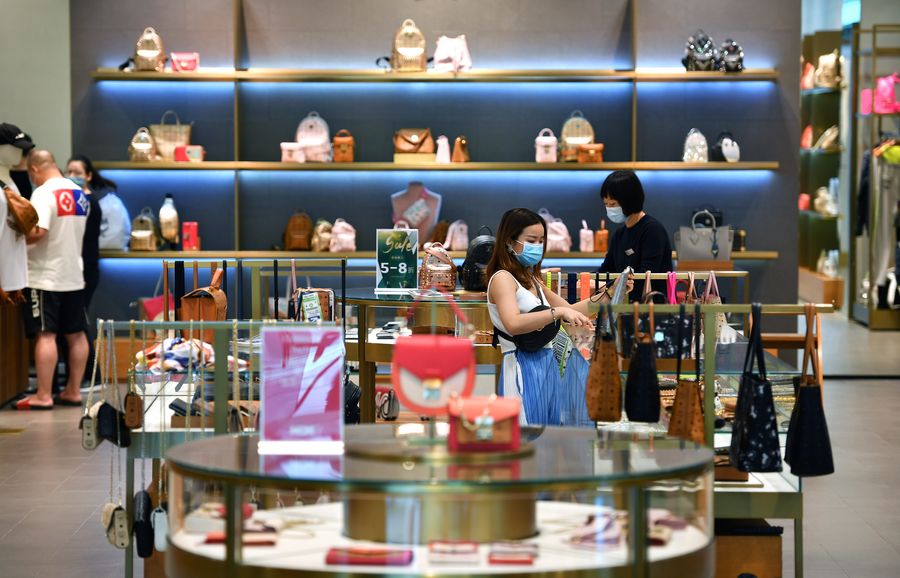 Consumer confidence has returned to pre-COVID-19 levels in the luxury industry on the Chinese mainland, with digital channels and Generation Z consumers being the main driving forces, a new industry report said.
According to the 2021 China Luxury Forecast, released by Ruder Finn, a leading integrated communications consultancy, nearly 41 percent of respondents said they would increase their spending on luxury goods over the next 12 months.
The survey tracked responses from 1,500 consumers on the Chinese mainland with average annual household income of 1.44 million yuan ($224,434) during January. Most of the respondents indicated that they are willing to increase or maintain their spending on beauty and cosmetics, followed by clothing and shoes.
Nearly 36 percent of respondents said their spending on luxury goods was more than what they had anticipated last year. Spending on such purchases was the highest in third-tier cities, at 41 percent. Niche luxury brands, excluding watches, were among the key purchases, said the survey.
Confidence and pride about Chinese brands are also increasing among Chinese consumers, marked by the rise of Guochao or China-Chic. Nearly half of the respondents believe that Chinese brands are reporting better performances and have bigger price advantages over international brands.
The pandemic has also affected the consumption mindsets, purchase patterns and lifestyles, with 65 percent of the respondents opting to buy higher quality items, while 59 percent prefer to buy more luxury items as they want to treat themselves better, said the report.
At the same time, COVID-19 has further helped accelerate the use of digital channels among consumers, with 55 percent of the respondents indicating that they prefer to use online channels more often for purchasing luxury goods after COVID-19 started.
Official brand websites accounted for 54 percent of purchases and were the top choice for online shopping among consumers, followed by Tmall and JD.
When it comes to offline shopping, consumers deferred their overseas shopping plans and turned their focus to inbound shopping, making Shanghai, Beijing, Guangzhou, Shenzhen and Sanya the top five cities for luxury product purchases. Duty-free stores in Hainan province are rising rapidly, becoming a key shopping destination for consumers. Sanya has surpassed all other second and third-tier cities to become the fifth-largest luxury shopping city in the market.
Generation Z consumers, or those aged between 21 and 25, have become an important force in luxury consumption, and are spending more on luxury goods that "improve life quality". Generation Z consumers are significantly more dependent on online influencer recommendations than older respondents, as only 6 percent of them get luxury information from television.