Recycling NEV batteries would do power of good
China Daily | Updated: 2021-06-10 07:57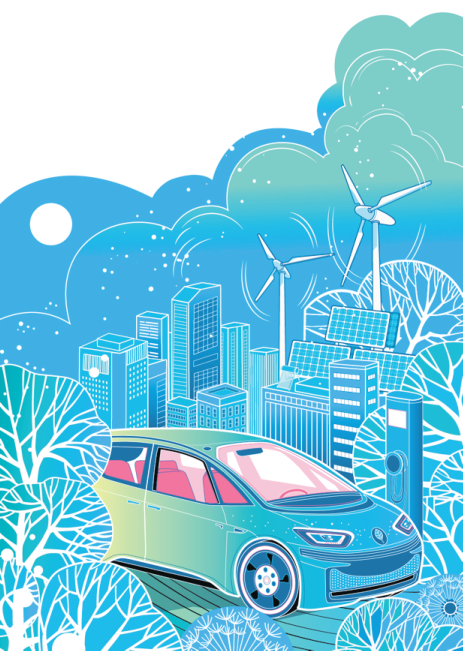 It will soon be time to recycle the first batch of batteries of new-energy vehicles.
We are talking about handling an estimated 800,000 metric tons of old electric car batteries by 2025 without contaminating the environment.
The environmentally friendly NEVs symbolize greener transportation and their numbers have been rising by 1 million annually in China for three consecutive years. By the end of 2020, the country had 4.92 million NEVs, of which 4 million were electric cars.
However, so far no proper way has been found to recycle the used batteries and make them useful in an environmentally friendly manner. Neither have any national standards been set in this regard.
As a result, some of these expired batteries reach small workshops where they are converted into smartphone batteries or touched up and sold as new; the rest land in furnaces for extracting precious metals.
All these actions are fraught with risks. The converted smartphone batteries are the ones most likely to catch fire or explode.
Recycled car batteries increase the risk of accidents and those sent to furnaces for extraction of precious metals end up polluting the environment because of the chemicals used in the process.
That is why establishing a system for recycling electric car batteries is important. Even this year's government work report stresses the importance of hastening the construction of a battery recycling system.
Earlier this year, the Ministry of Industry and Information Technology introduced a second list of enterprises that meet the criteria for recycling used electric car batteries.
In 2018, a national platform was launched to monitor the life cycle of electric car batteries, so as to regulate the whole industry.
However, the prevailing chaos in the battery recycling sector shows there is a need to hasten the construction of such recycling platforms at the provincial level and to introduce more policies to encourage environmentally friendly recycling enterprises.
That will ensure that units recycling batteries in ways that are not environmentally-friendly are edged out.