Latest Fast and Furious film takes the checkered flag
By Xu Fan | China Daily | Updated: 2021-06-10 08:33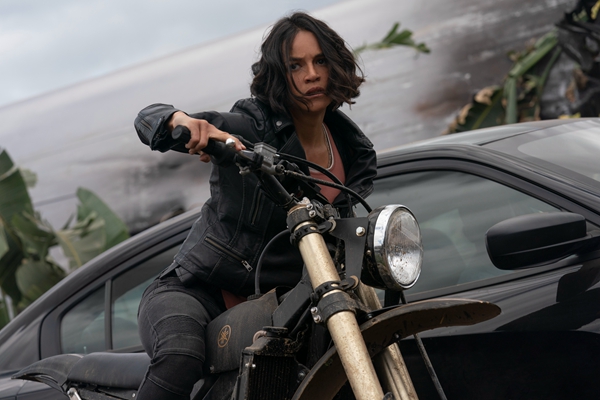 Chinese have always been supportive of the saga because of their appreciation of family, as they understand the "central thing" of the films, he said.
Diesel revealed that part of Fast and Furious 10 will be shot in China.
With the first Fast and Furious film released in 2001, the 20-year-old franchise will conclude with two films-F10 and F11.
In the latest film, F9, Diesel reprises his role of Dominic "Dom"Toretto, the patriarch of a group of street-racers-turned-heroes who leads a quiet life with his little son and companion, Letty Ortiz.
But as a new threat puts the world on the brink of peril, the protagonist is forced to join his crew in facing off a nemesis, a skilled international spy who surprisingly turns out to be Dom's long-lost younger brother, Jakob Toretto.
John Cena, who plays Jakob Toretto, said at the same interview that joining the Fast and Furious franchise was a life-changing opportunity for him.
A few questions related to his impressions of local delicacies in China that he responded to in Chinese.
Cena, a former wrestler with World Wrestling Entertainment, started to learn Mandarin after he visited Shanghai earlier, according to the movie news website Mtime.
After controversy over his Taiwan remark in a promotional video of the film, Cena apologized to Chinese people on Sina Weibo, where he has 609,000 followers.
This week, the film's score was 5.5 points out of 10 on the review site Douban, the lowest for all the franchise's films in China.