Experts hail country's efforts to protect wild elephants
Share - WeChat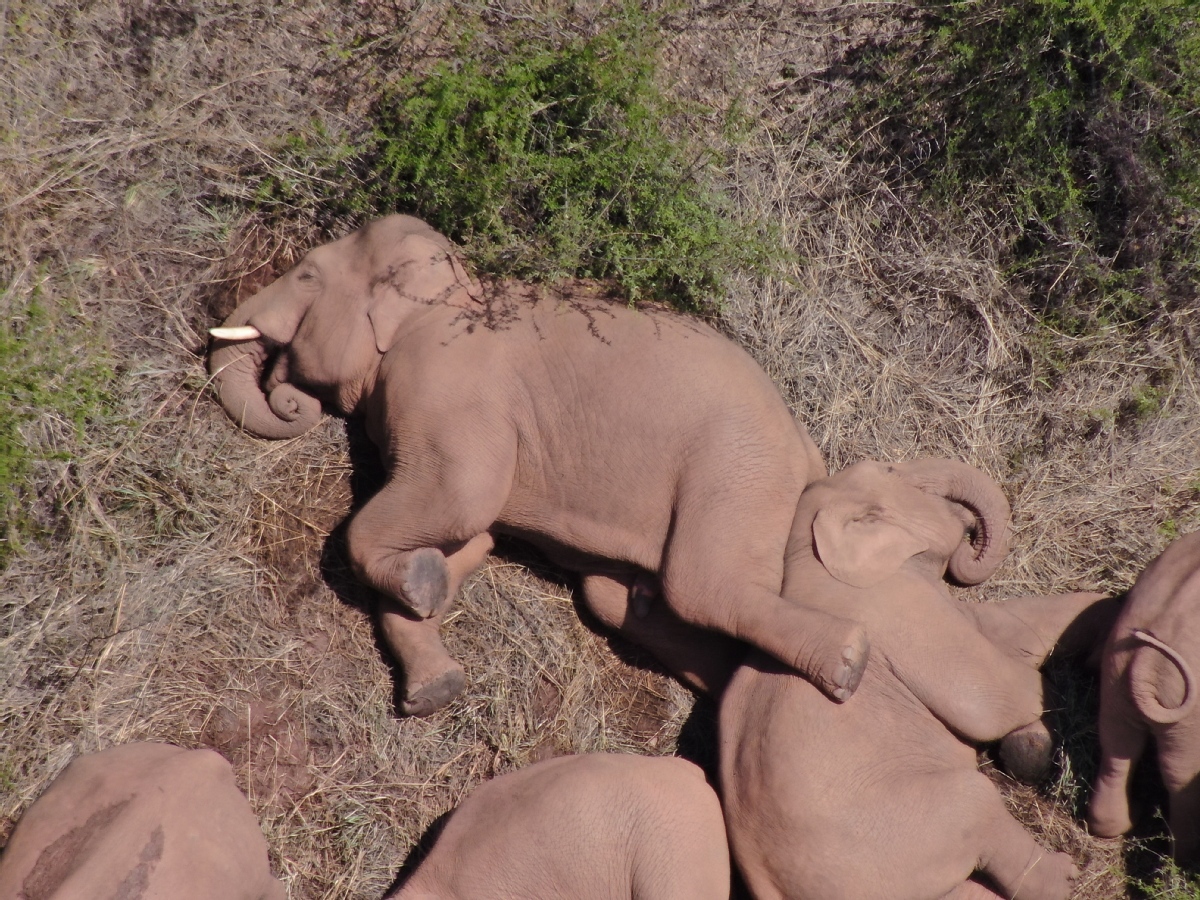 The herd of 15 wild Asian elephants has trekked 500 kilometers after leaving a designated protection zone in Xishuangbanna National Nature Reserve in Yunnan. After a recent stop on the outskirts of Kunming, 14 of them are now roaming in Yuxi, according to authorities monitoring their migration. Initially, there were 17 elephants, including one born during the journey. As of Thursday, three males had broken from the group and are headed in separate directions, China Central Television reported. All the animals are safe and sound.
Local residents and officials have provided them with food and water. Drones and distance-imaging have been used to monitor the herd's movements and hundreds of emergency personnel and vehicles have been mobilized to keep the elephants safe and prevent conflicts with people.
Media coverage of the pachyderms' progress has aroused interest throughout the world, especially in Asian countries such as India, Thailand and Cambodia, which have strong cultural links to the animals. Photos and video clips of their march through towns and forests have been widely posted on social media as well as images of the sympathetic approach taken by wildlife officials and emergency workers to the elephants.
"The authorities are doing their best to use technology and to safeguard these elephants to the best of their ability, which is highly commendable," said Mark Rayan Darmaraj, country director of the Wildlife Conservation Society-Malaysia.