Experts hail country's efforts to protect wild elephants
Share - WeChat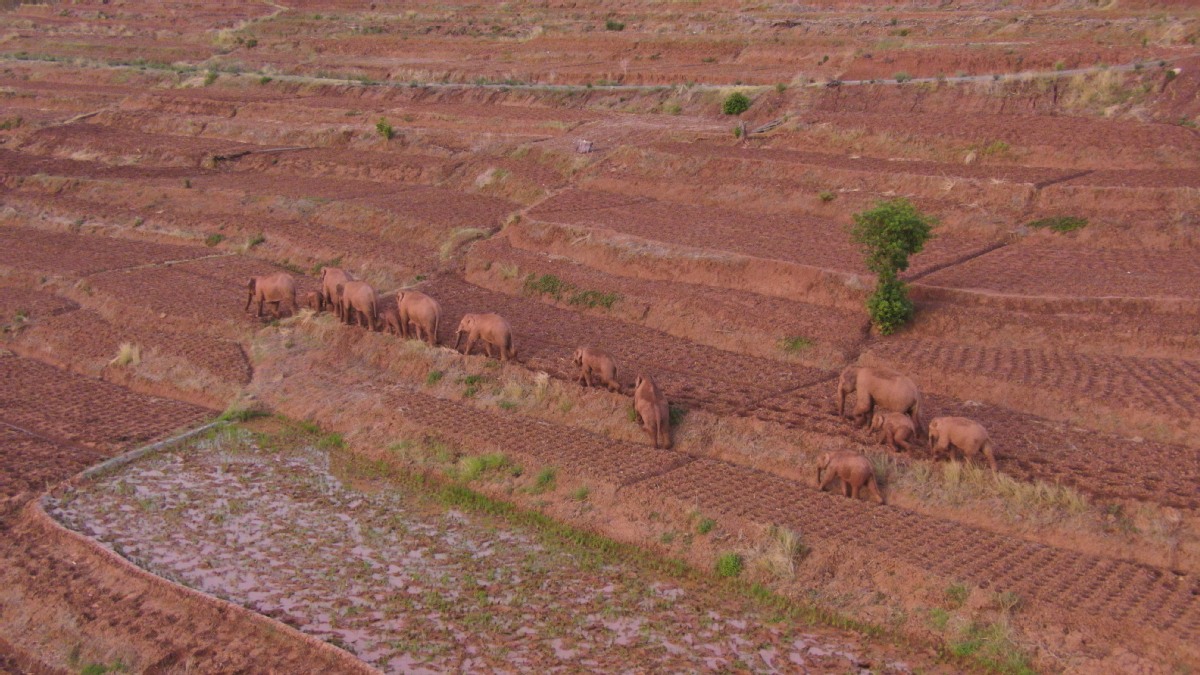 "It is not safe for them (the elephants) to be in the town," she said. "They don't belong there. They should go back to the wild."
"The exact reason is still unclear," The Straits Times quoted Professor Sun Quanhui of World Animal Protection as saying.
"But it could be that, along with conservation efforts, the population of Asian elephants in the wild has grown and in a bid to find more territory and resources, elephants could be leaving (nature reserves)," he said.
Asian elephants are under the highest level of State protection in China, where they are mostly found in Yunnan. Thanks to enhanced protective efforts, the wild elephant population in the province has grown to about 300, up from 193 in the 1980s.