Documentary pays tribute to surgery pioneers
By Zhou Wenting in Shanghai | chinadaily.com.cn | Updated: 2021-06-11 10:26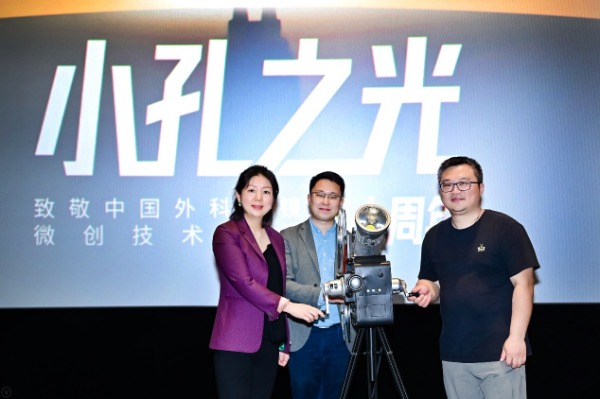 A documentary series saluting China's developments in endoscopic minimally invasive surgery over the past three decades will premiere on a Shanghai TV channel on Sunday.
The production team traveled to more than a dozen cities across the country over the past six months and interviewed tens of top surgical experts, including the pioneers and promoters of the surgery type in the early days.
The three-episode documentary, the first of its kind on such a theme in the country, was jointly produced by the Beijing Bethune Charitable Foundation and a documentary team with the Shanghai TV Station and supported by Johnson & Johnson.
This documentary team has previously produced two seasons of a TV documentary series, Renjianshi, meaning The Ways of The World of Men, which revealed reality of life in Chinese hospitals, since 2016 and won wide acclaim.
A cholecystectomy performed in a hospital in Qujing city, Yunnan province in Southwest China, marked that opening of the chapter of laparoscopic surgeries on the Chinese mainland, as depicted in the documentary.
Today, more than half of the surgical operations in China are performed in this minimally invasive way, which guarantees much smaller cuts than in the conventional way, less bleeding, and better and faster post-surgical recovery.
"We hope that through our work, the audience can witness the courage of both the doctors and the patients in the face of health challenges," said Fan Shiguang, chief director of the documentary's main creative team, at a premiere ceremony on Thursday.
Song Weiqun, senior vice-president of Johnson & Johnson and chairman of Johnson & Johnson China, said the documentary pays tribute to the trailblazers who dedicated themselves to advance the surgical techniques and pursued the ultimate goal of the well-being of patients.
"It also helps unfold how the continuous advances of medical technology can open up new visions into human health," he said