Price of Biogen's Alzheimer's drug questioned
By MAY ZHOU in Houston | China Daily Global | Updated: 2021-06-11 11:03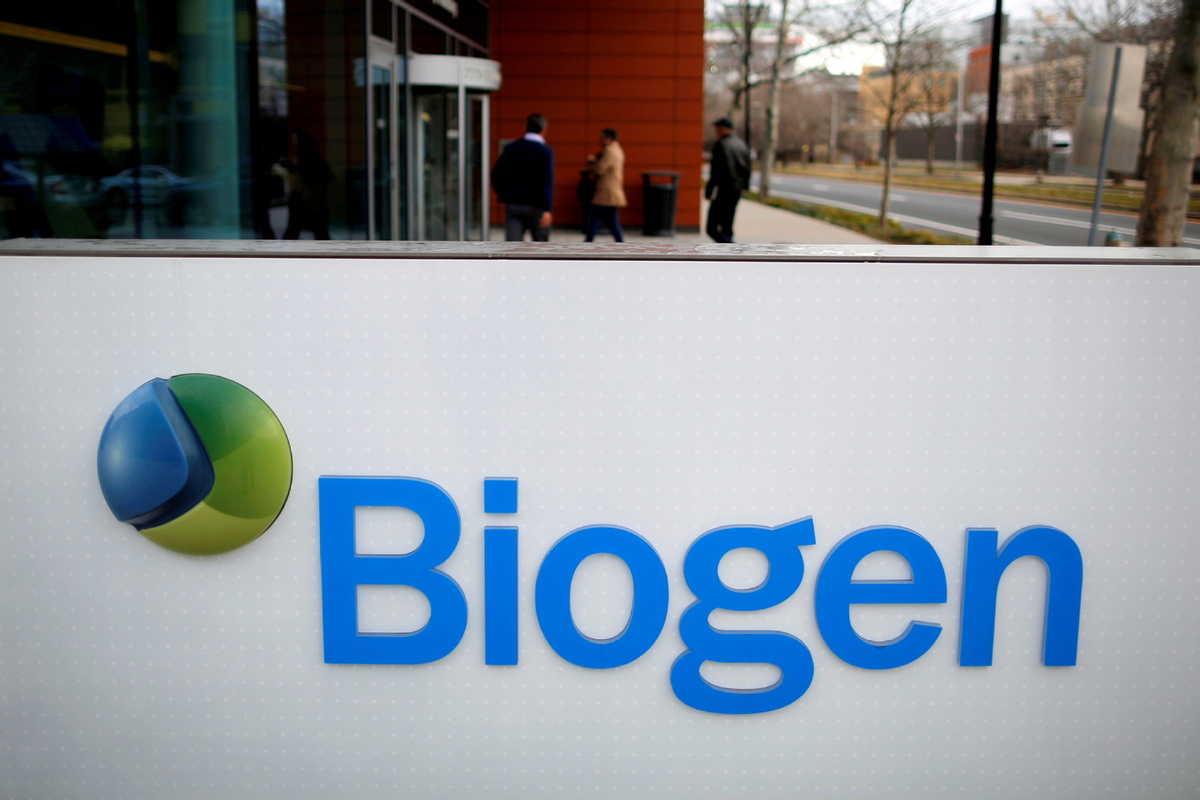 While the controversies surrounding the approval of Biogen and Eisai's new Alzheimer drug Aduhelm by the FDA have yet to die down, the new drug's annual price tag of $56,000 has shocked industrial analysts and is causing another debate about drug pricing in the US.
Aduhelm is administrated as a monthly IV infusion. Biogen set the per infusion price at $4,312 for a patient of average weight, much higher than people expected.
The Institute for Clinical and Economic Review (ICER), a watchdog for drug costs, calculated that the fair price for Aduhelm should be between $2,500 to $8,300 a year because the data supporting its efficacy is insufficient.
"Even in our most optimistic cost-effectiveness scenario — which ignores the contradictions within the two pivotal trials and presumes that only the positive trial captures the true benefits of treatment — aducanumab's health gains would support an annual price between $11,100-$23,100," ICER wrote in its statement.
"The list price of $56,000 per year announced by the drug maker far exceeds even this optimistic scenario. Our report notes that only a hypothetical drug that halts dementia entirely would merit this pricing level," the statement said.
Although Biogen claimed that the clinical trials showed improvement for mild to moderate Alzheimer's patients who number about 2 million, the Food and Drug Administration approved the drug for all of the more than 6 million Alzheimer's patients.
Such broad application could mean a big financial win for Biogen. Analysts from various outlets were estimating that Biogen's price tag would bring $10 billion in peak sales, making Aduhelm one of the biggest launches in pharmaceuticals' history.
ICER's estimate is much higher and stated that "at this price the drug maker would stand to receive well in excess of $50 billion per year even while waiting for evidence to confirm that patients receive actual benefits from treatment",
According to Fierce Pharma, Bernstein analyst Ronny Gal said Aduhelm could ultimately be the tipping point for drug-price reform in the United States. As a drug with "borderline efficacy", the price is "taking advantage of the weak US pricing scheme", Gal wrote in a note to investors.
Gal estimated that if roughly half of the 500,000 Alzheimer' patients diagnosed each year take the drug, the total cost to Medicare would be $10.7 billion annually. That's equal to the top five drugs in Medicare combined (Keytruda, Eylea, Opdivo, Rituxan and Prolia).
Biogen projected that 80 percent of patients on Aduhelm would be on Medicare. Ultimately, it will be the taxpayers who pay for most of the costs associated with Aduhelm and thus profit Biogen.
"I am upset at the FDA for approving a drug without good data, with Biogen for setting a mind-boggling price unrelated to value, and lawmakers for having laws that allow this to happen," Vincent Rajkumar, editor-in-chief of Blood Cancer Journal and professor at Mayo Clinic in Rochester, Minnesota, wrote on Twitter.
Biogen CEO Michel Vounatsos defended the $56,000 per year price for Aduhelm, saying it is "fair" and promised not to increase the price for at least four years.
Karen Lynch, CEO of CVS Health Corp, which operates one of the largest US health-insurance businesses, said on Wednesday that Aduhelm won't significantly affect medical costs this year or next, according to Bloomberg.
CVS is waiting to hear from the Centers for Medicare and Medicaid Services on how the government agency plans to pay for it, Lynch said at the Goldman Sachs Annual Global Health-Care Conference.
She said she doesn't anticipate a large financial impact from covering the treatment right away given the demographics of CVS members.
Insurers are in discussions on how to link payments for the drug to outcomes, Tim Wentworth, CEO of Cigna Corp's Evernorth unit, said at the same conference.
"Their list price is not where this conversation should end. We think there's a lot of opportunity to create meaningful value and access below that number," he said.
Wentworth said he met with Biogen's board years ago to discuss pricing of an Alzheimer's therapy. The drugmaker is interested in both "access and affordability", he said. That might mean giving healthcare payers a chance to claw back payments if the drug doesn't work.
"I'd like to believe that they're willing to stand behind this drug — that if it's given to the patient for whom it's indicated, that if it doesn't work, that there'd be a mechanism to potentially get a payer back some or all of their investment in trying this drug with that patient," he said.