'The Age of Awakening' bags three awards at Shanghai TV Festival
By Zhang Kun in Shanghai | chinadaily.com.cn | Updated: 2021-06-11 15:26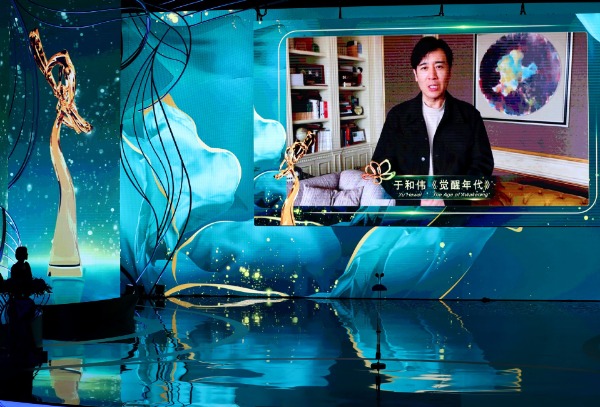 The Age of Awakening turned out to be one of the biggest winners at the 27th Shanghai TV Festival, which concluded on June 10.
The festival took place from June 6 to 10.
The 43-episode drama series won three of the eight awards - Best Director, Best Original Script and Best Leading Male Actor - it was nominated for at the Magnolia Awards that was part of the festival.
The series, which premiered on CCTV in February, was produced by the publicity administration and bureau of Radio and TV of Beijing municipality and Anhui province. Centered around the launch and development of Youth Magazine from 1915 to 1921, The Age of Awakening tells the story of China's pioneering intellectuals and youth such as Li Dazhao, Chen Duxiu and Hu Shiin the early 1900s.
The show also reveals how Marxism was combined with social movements by Chinese workers and how the Communist Party of China was founded.
The jury praised the show for its sincerity and honesty and said it explored new possibilities in the portrayal of important historical stories.
Zhang Yongxin, the director of the series, said he had chosen to present the story about a chapter in the Chinese revolution in a "simple and honest way".
The Shanghai TV Festival was founded in 1986 as the first international TV festival in China. Today, the festival consists of an awards segment, marketing and investment events, as well as industry panels.