Gobi town takes root
Share - WeChat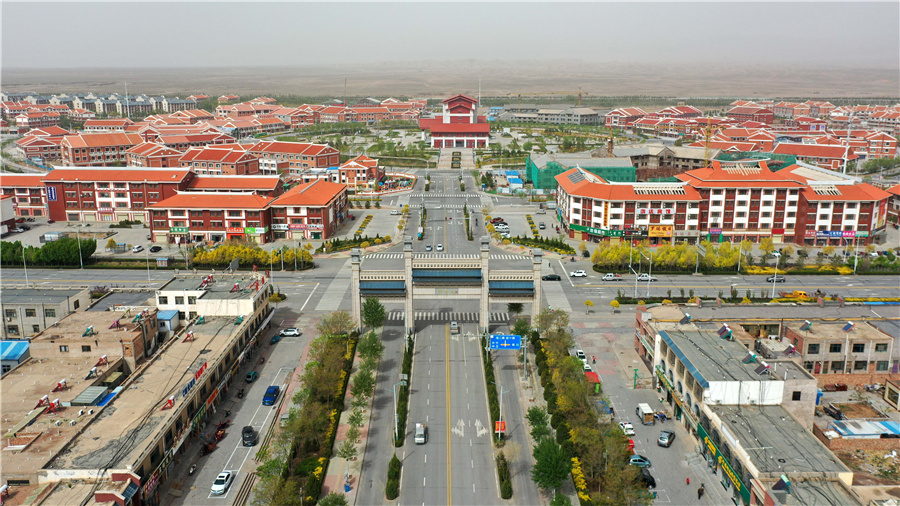 Once deemed "one of the least livable lands for human beings", Minning town has turned into a fully modern and urbanized community and has even become a hot spot for rural tourism this year after the popular TV series.
Minning Town received a score of 9.3 out of 10 on major box-office tracker Maoyan's website. Many viewers were captivated by the story of Ma Defu, the young, handsome and rough-skinned heroic Party secretary of the village. Together with other people, Ma helps villagers to build houses in the desert and make their "first bucket of gold" by growing mushrooms. He also encourages unemployed women to work at electronic factories in Fujian, and helps with the building of the town's own water supply station.
A netizen left a comment on the Maoyan website, writing that the show has touched viewers with stories very similar to reality, along with real emotions and vivid details.