Gobi town takes root
Share - WeChat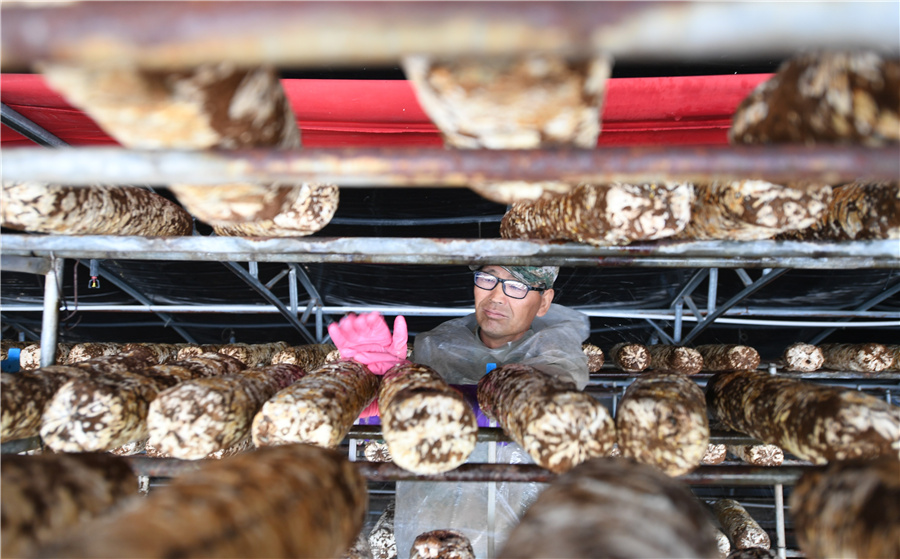 Ji Fang, a primary school teacher, says she and her friends visited the town's mushroom production base and history museum.
"Its change is dramatic. Just like what's said in the TV series-'transformation from dried desert to golden sandy beach'. I can see the locals living much happier lives now," Ji says.
At the museum, Xie Xingchang, whom the character Ma Defu was modeled after, tells curious tourists that stories in the TV series are real, only that the reality is even more impressive than "reel life".
"The first day I came here, a sandstorm blew all my luggage away except for a wok and quilt," he says.
In real life, Xie and the villagers plant trees to block wind and sand, grow grapes and brew red wine, and sell mushrooms overseas. Rural women became livestreaming hosts, and the encroachment of the desert was beaten back.