Online medicine purchases gain ground in China
By Zheng Yiran | China Daily | Updated: 2021-06-12 09:22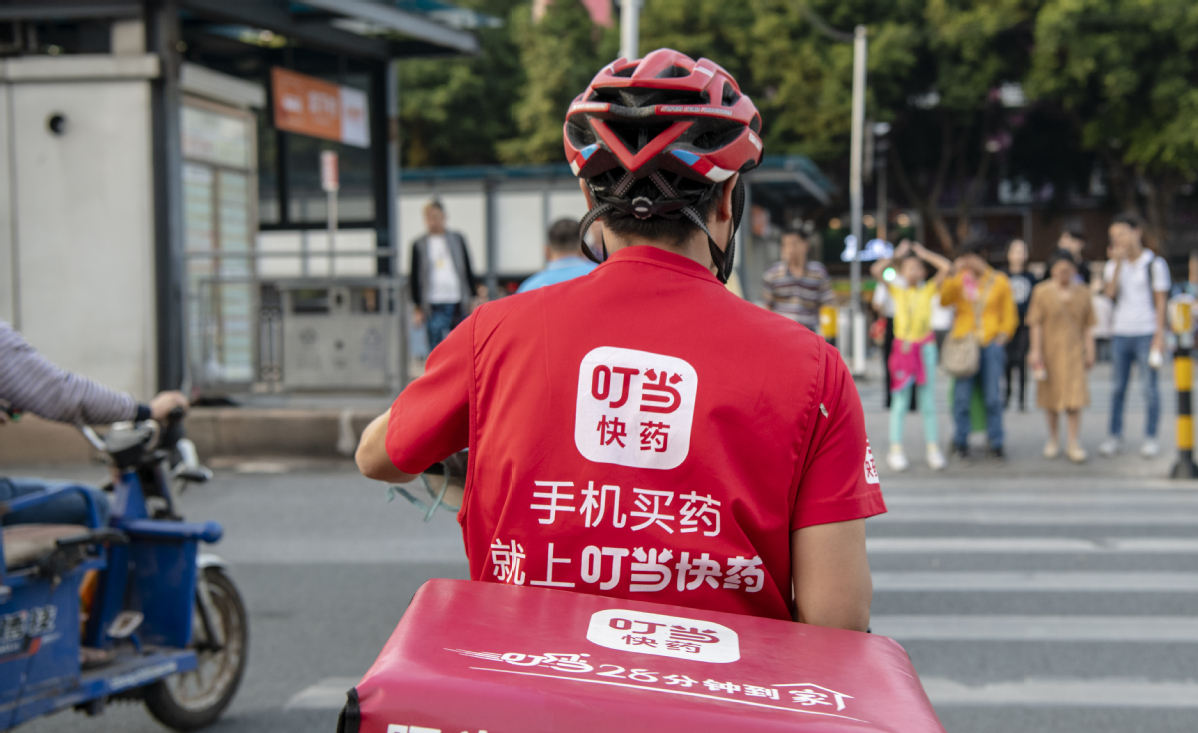 Convenience, timely deliveries and easy access drawing more consumers
Online pharmacies are witnessing rapid development in China, thanks to a growing number of consumers choosing to buy medicines via internet platforms, experts said.
Like many of his age, Guo Feng, a 56-year-old blood pressure patient in Beijing, used to visit a hospital regularly to get prescription and medication. But with the advent of online pharmacies, Guo no longer goes to the hospital that much. Instead, he now gets consultation, prescription and medicines at home.
The number of monthly active users on online pharmacies such as 111 Inc and Dingdang Medicine Express rose from less than 1.5 million to over 2 million between December 2019 and February 2020, according to data from Beijing-based app tracker Analysys Qianfan. Though the surge was largely due to the COVID-19 epidemic, the trend has continued afterward. By April, the total number of monthly active users for online pharmacies crossed 6.3 million, up by 1.1 million from the levels in December 2019.
Data from Nasdaq-listed 111 Inc showed that between January and June last year, newly registered users grew by 128 percent on a yearly basis. Last April, when the country's epidemic situation improved, a number of new users still registered and purchased medicines on the company's online platform 111.com, the Shanghai-based company said.
The business-to-customer market of China's online pharmacies surged to 159.3 billion yuan ($24.9 billion) in 2020 from 400 million yuan in 2011, with a compound annual growth rate of 80.5 percent, data from Shenzhen, Guangdong-based online research consultancy ChinaIRN showed.
"The epidemic affected several industries such as tourism and catering, most of which require offline scenarios to complete the transaction. However, pharmaceutical e-commerce platforms, which are mostly online businesses, saw explosive growth. Due to the epidemic, people shifted their purchases from brick-and-mortar pharmacies to online platforms," said Xiang Lianhua, an analyst at VCBeat, an online healthcare website.
AliHealth, the e-commerce pharmacy of tech giant Alibaba, said sales rose by 88.3 percent on a yearly basis to 9.6 billion yuan between April 2019 and March 2020. JDH Online Healthcare, an online pharmacy under the JD umbrella, and 111 Inc said sales grew by 78.8 percent and 107.6 percent respectively to 19.4 billion yuan and 8.2 billion yuan on a yearly basis last year.
Though the companies notched up impressive results, it was by no means an easy task, considering that e-commerce pharmacies had to respond quickly to cope with the new challenges due to the pandemic and ensure normal medicine supplies.