Stars mourn late director Benny Chan
By Xu Fan | chinadaily.com.cn | Updated: 2021-06-15 09:56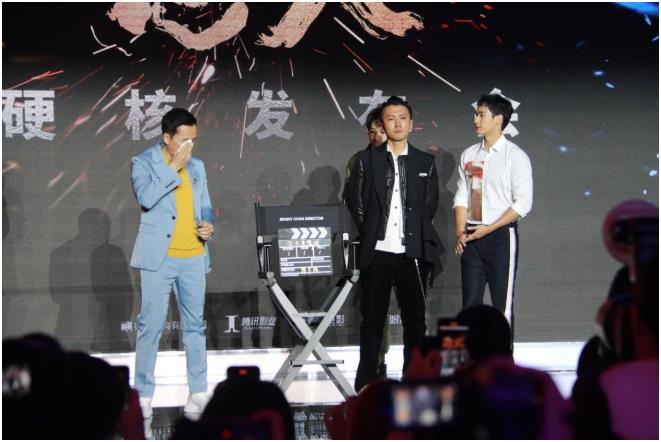 Serving as late Hong Kong filmmaker Benny Chan's final directorial effort, the crime thriller Raging Fire reunited lead stars Donnie Yen and Nicholas Tse during a Shanghai event on June 30.
The stars were unable to control their emotion when an empty chair, symbolizing a seat kept for the late director, was carried onstage for a group photo. They turned away, shedding tears.
Hailed as "the king of crime movies" in Hong Kong, Chan shot more than 30 films, including the Jackie Chan-starring blockbusters Who Am I? (1998) and New Police Story (2004). He died of nasopharyngeal cancer at the age of 58 in August 2020.
The new tale follows a police officer's investigation to hunt a ruthless drug trafficking ring, but things get complicated and bloody after he discovers the gangsters' leader is his former colleague.
Yen recalled the director was devoted to cinema, even during his last moments. "All that occupied his mind was the film, he never complained about his suffering," Yen said.
Tse said Chan had been like a mentor in his acting career since Chan recruited the then 19-year-old Tse for the 1998 film Gen-X Cops. Tse added he has still kept Chan's guiding words -- "stick with your faith" -- as his motto.
The film is set to open across China on July 30.