In harmony with nature
By Xing Wen in Beijing and Mao Weihua in Urumqi | China Daily | Updated: 2021-06-16 07:30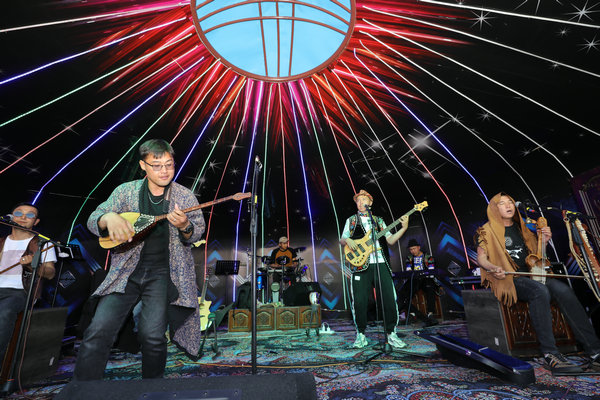 With a clear and endless sky framing the radiant sun, a band performs on a yurt-like platform against the backdrop of the wide-open spaces of the Nalati grassland.
The snow-capped mountains in the distance and animals leisurely grazing provide a setting reminiscent of another era.
The songs, some deep and resonant, seem to hover above the grass and crowds of tourists who come to get some idea of the spectacular vastness of the grasslands in Xinyuan county of Ili Kazak autonomous prefecture, Xinjiang Uygur autonomous region.
The band, named Nalati after the area in which it is performing, and its nine members, aged from 25 to 31, are locals who have a passion for music and promoting the diverse cultures in their hometown.
They play four gigs a day, each lasting for 40 minutes, during the peak tourism period from May to October, according to Wan Haitao, leader and guitarist in the band.
During the off-season, they livestream shows on the short-video sharing platform Douyin, where the band has garnered around 30,000 subscribers.